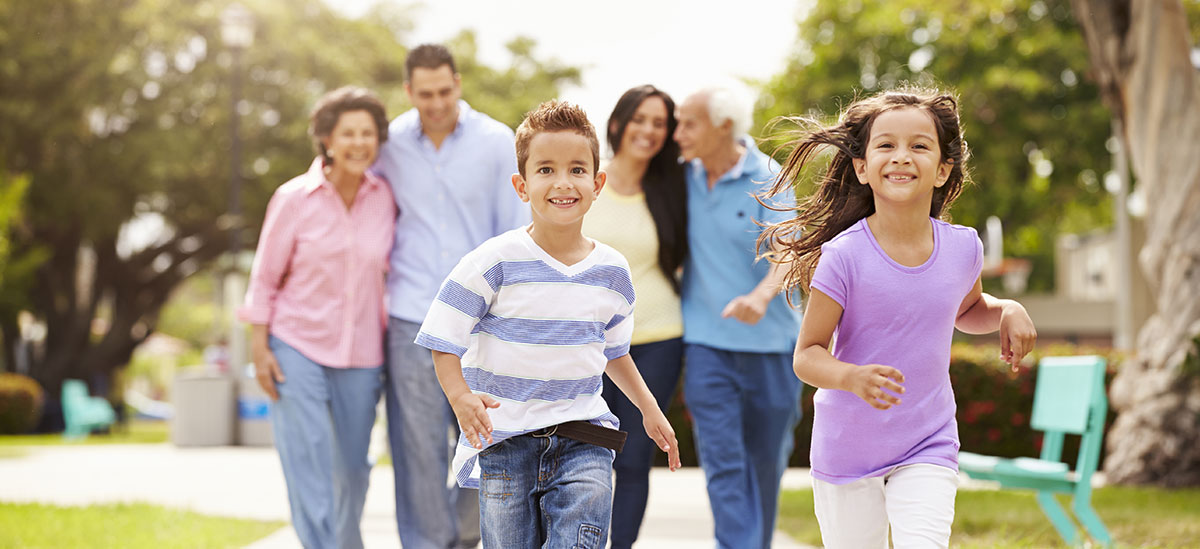 According to PNC's 2018 Sandwich Generation Survey, almost half (45%) of adults age 36-60 are financially supporting either children or elderly parents/family members, placing them in what's commonly known as the sandwich generation.[1] About 8% of those surveyed support both generations, and that number is steadily increasing. You might ask why.                                        
The number of people living to age 65 and older is expected to double by 2050.[2] Meanwhile, more than 30% of adults age 18-34 are still living with their parents. The combination of the two creates the perfect storm of mental and financial burnout for adults who find themselves "sandwiched" in one way or another. In fact, respondents with multi-generational financial responsibilities report being twice as overwhelmed as those who do not have financial responsibilities for children or elderly family members.
The Sandwich Generation is Simply Not Prepared. Yet.
Nearly 4 in 10 (38%) respondents indicated they have no emergency savings fund, and less than a third have enough saved that they could comfortably weather a financial emergency lasting longer than six months. Similarly, while many are actively saving and preparing for retirement, they are unable to build their account balances because they're financially supporting other family members and juggling a number of priorities. Case in point, nearly one third of those surveyed only had $25,000 or less saved for retirement and only 15% had $500,000 or more saved.
It's clear that members of the sandwich generation are feeling the pinch when it comes to working toward their long-term financial well-being. So what can they do to help remedy the situation?
The Answer Starts with a Plan
Our survey revealed that many members (29%) of the sandwich generation would prefer to bury their heads in the sand and avoid thinking about their finances. According to Rich Ramassini, Chief Sales and Strategy Officer for PNC Investments, 
The reality is that the only way to improve your financial situation is to be honest with yourself and commit to making the necessary changes required to prepare for the future.
Talk about It: A good first step is to get comfortable with uncomfortable conversations. Sit down with your parents and children, and make sure they know they are part of the big plan and what role they play. Discuss expenses across categories like housing, healthcare, food, clothing, transportation and daily caregiving. The more you plan, the better you'll feel.
Put pen to paper: Next, think about your expectations and desires and put them on paper. It doesn't have to be complex. Just getting your financial goals on paper will help you overcome that first barrier to planning, which in turn can start to lower your stress levels.
In fact, there's a real correlation between having a financial plan and feelings of stress. According to PNC's survey, 61% of respondents without a plan reported feeling stressed about their finances, compared to 24% of those with a written plan who indicated they felt the same.[1]
Ramassini notes, "A financial plan will not only help you document what you need to do in order to achieve your goals, but it can influence your emotions and confidence." Just taking that first step can inspire a sense of relief, especially when you're responsible for not only one financial situation, but two or more.
Meet with a PNCI Financial Advisor for Personalized Guidance
The reality is that there's no cookie-cutter solution to managing competing financial priorities because everyone's situation is unique. However, you don't have to try to manage it alone. A PNC Investments Financial Advisor will work with you to gain a thorough understanding of what it is you wish to achieve financially and develop a customized financial plan that helps prioritize and put your goals within reach. 
Take the next step towards securing your financial well-being today. Simply call 855-PNC-INVEST to talk to a Financial Advisor or stop by your local branch.