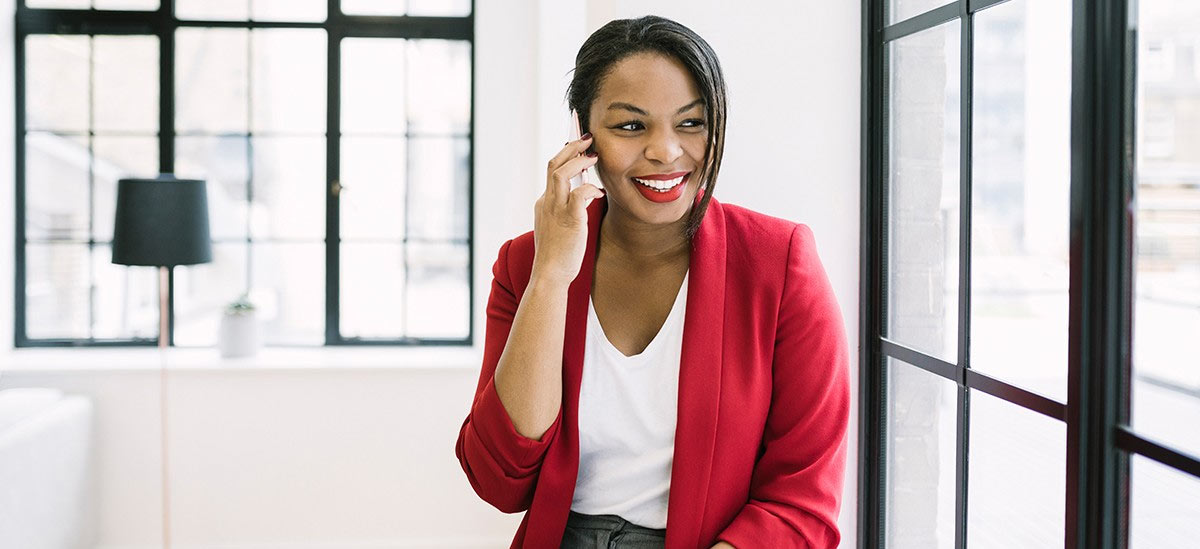 Whether calling the customer service department of a business because of an issue or question or dialing your physician to schedule an appointment, more often than not, one is greeted today by a series of recorded messages before reaching a human. That may be annoying. What you may not know is how such systems can benefit you.
Start with the Golden Rule of Customer Care: Make any interaction with a customer easy and pain free. For those among us who immediately begin hitting 0, 0, 0 to reach an operator or yelling "representative" over and over, you may be surprised to learn how such automated systems actually are designed to help you. In fact, learning about the hidden benefits just may turn your frown upside down the next time you interact with an automated or voice recognition system.
Customer Security
When you use an ATM or log onto your bank's online banking platform, you are asked to verify who you are before access is granted to your account. Whether it's a Personal Identification Number (PIN), user ID/password combination, a one-time passcode, or a series of security questions, you must provide some type of credential to access the account. Similar security measures must apply to verify who you are when connecting by telephone, including your bank or employer's benefit office. It's not enough to simply rely on the caller's ability to recite an account number or social security number.
"Our priority is security first," said Ryan Helwig, senior vice president and executive director of the Customer Care Center at PNC Bank. "We must ask basic questions to confirm that we are talking to the true owner of an account. That's why we have them go through the screening process through the automated system."
Some of these security measures may be apparent to the caller, such as asking for specific information about your account. Other measures are not so apparent, for example matching the phone number used to place the call with the customer information on file. Be patient and, as instructed, listen carefully and follow the prompts. Provide the information requested by the automated system, as verifying your identity can help to protect your personal and financial information.
Customers should always be provided an option to talk to a real person for the escalation of complex tasks and problems, but bypassing the automated screening process could actually slow down their connection to the right person.
-Ryan Helwig
Customer Service Express Lane
If you self-select from the pre-established list of topics, you may be fast-tracked to an automated response or to a representative with expertise on the topic about which you are calling. Using the self-select menu helps you avoid being transferred by a representative, causing you to line up once again in the next queue or going through another slew of questions to answer.
In addition, by offering those with a frequently asked question the fast track to the automated response, customer service representatives are freed up to address the more complex issues or questions, improving efficiency and response times.
Many banking functions are available within PNC's Voice Banking – such as checking your balance and recent transactions, providing a travel notice and transferring funds between enrolled accounts. If you prefer to speak with a person, telling PNC Voice Banking why you are calling helps to route your call to the consultant who can best assist you. You don't even have to listen to a long menu; simply describe your need in a few words. You also get through the automated system faster by providing your authentication information and the reason for your call than if you keep repeating "operator" or "representative."
Machine Learning and Predictive Analytics
We have grown accustomed to the automated phone system that typically utilizes voice recognition technology. On the horizon is machine learning and predictive analytics, which will take information we know about our customers and their behavior/history, and use it to improve outcomes when they contact us. One example could be, if you always pay your credit card bill in full every month on the day before your due date, you could be asked "would you like to pay your credit card bill in full from the same checking account that you used last month?" Or, if you always select the Spanish-language option, your future calls may automatically begin with that option.
Learn more about Customer Care at PNC »