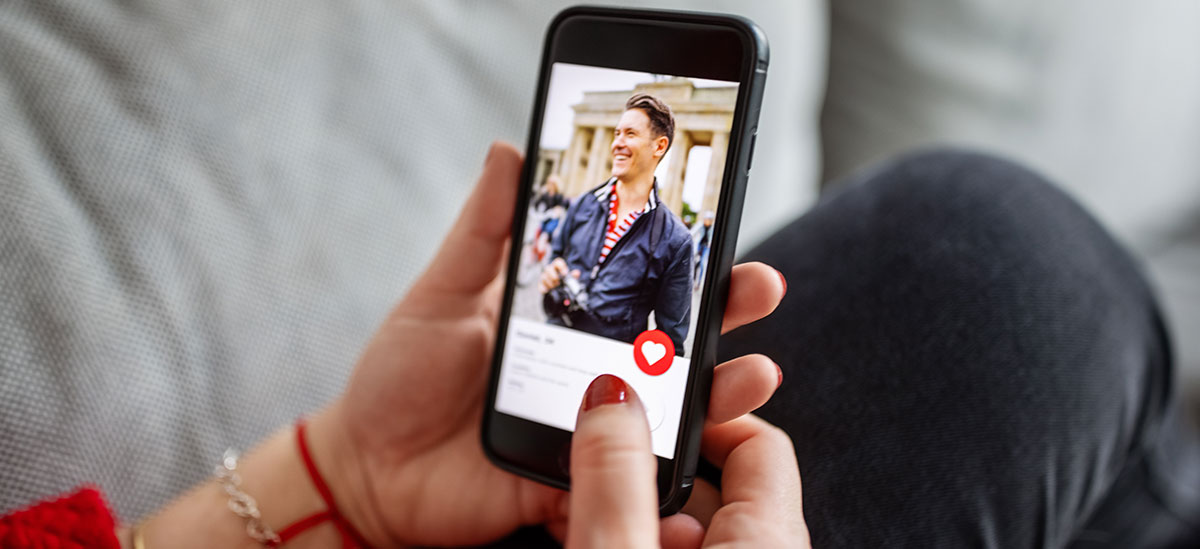 With more people signing up for online dating apps to make a love connection – especially as the pandemic limits the chance to meet new people in person – romance scammers are looking to break bank accounts as well as hearts.
Scammers create fake profiles and begin targeting people to gain their affection and trust. Most romance scammers primarily will target adults over the age of 50, especially those who have lost a partner and are new to using dating sites and apps. Once emotional trust is established, scammers will start asking their targets for money – needing cash to pay for things like plane tickets, medical emergencies or debts. In 2021, the Federal Trade Commission's (FTC) Consumer Sentinel Database reported losses of $304 million stemming from romance fraud, a 50% increase from 2019.
"With more and more relationships beginning virtually, online dating apps are a prime target for fraudsters," said Susan Koski, director of Security and Enterprise Response at PNC. "It's important to do your homework and look for signs that someone may be trying to take advantage of you."
Common red flags of a romance scam include:
The person will profess their love quickly;
The person claims to be working or living far away from their target, most often overseas or in a remote area (working on an oil rig, for example);
The person refuses or makes excuses for not doing a video call;
The person makes plans to visit the target, but always cancels because of an "emergency"; and
The person asks the target for money, or for help in moving money through the target's account or another person's account.
Quit Playing Games (With My Heart and My Financial Account)
How can you keep your accounts (and your heart) safe from romance scammers?
Research the person's photo and profile using online searches to see if the material has been used elsewhere.
Go slow and ask a lot of questions, especially if the person seems too good to be true.
Keep your conversations to official channels – be careful if the person quickly asks to move your conversation "offline" from a site's official messaging system.
Beware if the person attempts to isolate you from friends and family or requests inappropriate photos or financial information that could be used to extort you.
Be cautious if you haven't met the person or communicated through a video call after a few months.
Never send money to anyone you don't know personally.
Staying Safe
Along with your financial safety, you should also be wary of your physical safety when it comes to dating apps. According to the FBI[BMAR1] , human traffickers scour social media sites and dating platforms in an attempt to exploit personal situations of individuals by promising romance or to help them out of a bad situation. Along with the safety tips above, when initially meeting a prospective match in real life, it is recommended to:
Video chat before meeting in person: Like the above suggestion, this can help confirm the person is who they claim to be in their profile.
Tell someone else your plans: Let a friend know what your date plans are. Make plans to have time to text or call a friend partway through the date and/or when you get home.
Meet in a public place: Restaurants, bars, or coffee shops are ideal meeting spots, as there will be plenty of other people around. It is not recommended that you meet a potential love match at a public park, where you can be isolated, or at your home or workplace, as a criminal can leverage your personal whereabouts and schedule.
Don't rely on your date for transportation: While it might be cheaper to share a ride, you should have your own means of transportation, in case you start feeling uncomfortable and want to leave. If you use ride share apps, make sure you have several downloaded, so you have back-up options in case one doesn't work out, and make sure you have a fully charged phone with you.
Trust your instincts: Don't be worried about being rude – if you feel something is off or wrong about the date, you should take the opportunity to leave. Your safety is the most important concern. Enlist the help of friends or ask a bartender or waiter to help you create a distraction, contact the authorities and get a safe ride home.
If you are a victim of a romance scam or believe you have been victimized by an online fraud, file a complaint with the FBI's Internet Crime Complaint Center at www.ic3.gov.