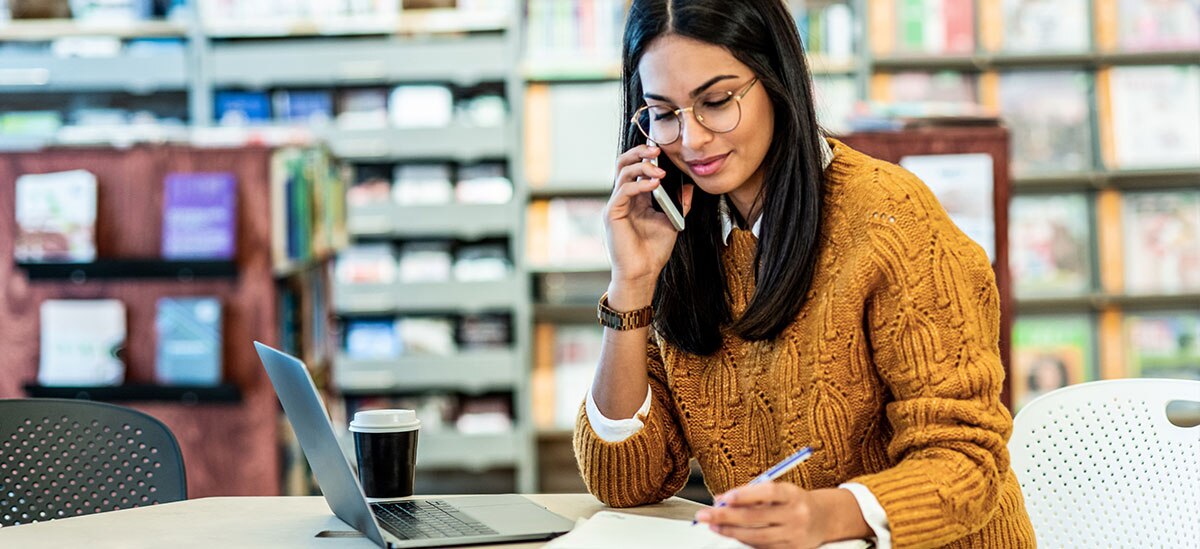 There's no shortage of stories about young entrepreneurs who began successful enterprises from their dorm rooms or campus libraries. 

Some were driven by a big idea; others by the desire to get a head start on a career; still others by a need to help pay college bills. Regardless of what your particular inspiration may be, if you are considering starting a business, think this decision through carefully. Running a business requires dedication, resources and time.
Following are some factors to consider as you decide whether entrepreneurship is right for you.
Should I start a business while in college?
As with any important decision, it's smart to look objectively at the challenges as well as the opportunities associated with moving forward.
Time. Time is both a challenge and an opportunity. It's a challenge because college is already a balancing act. Ask yourself whether you have the time and energy to devote to a business startup, or if you would be compromising your schoolwork. The opportunity associated with time is that, if you launch a business in school, it may already be strongly rooted by the time you graduate. Rather than starting from scratch at that point, you can focus on taking your business and career to the next level of growth.
Funding. Funding is quite often a challenge for a startup, but while you are in school, you may also be eligible for unique opportunities. Many colleges offer programs to support student entrepreneurs, so you may be able to apply for scholarships or grants to fund your business, or to enter student business competitions. Of course, these funding opportunities are not guaranteed, so consider alternate ways to overcome the funding hurdle — seeking investors through your own network, for example.
Available resources. Embrace the opportunity of having a supportive business program at your college. Business advisors and professors can provide advice, insights and possibly even connections with mentors and advisors you can connect with outside of the university. Enroll in business courses, build relationships with faculty members, and take full advantage of free WiFi, low-cost printing and copy services, and other office services your campus may offer.
What kind of business should I start?
Understanding what services or products your business will provide is key to your success. Take some time to consider where your strengths and interests lie, or where you see a market need for a particular product or service. Think creatively! Here are just a few ideas to get you started:
Social media. If you feel as though you have your finger on the pulse of the social media crowd, could you use that to your advantage? Offering social media consulting services to other companies might be a path to consider.
Physical fitness. If you enjoy spending your free time working out or engaging in other athletic activities, maybe you could offer personal training services. Think about opportunities to share your physical strength and stamina, too: moving furniture, painting, lawn cleanup and landscaping, etc.
Interpersonal relations. If you're a people person, consider whether you might use those skills by offering shopping, babysitting, pet grooming or other personal services.
Artistic endeavors. Do you have an artistic streak? Many people seek expertise in graphic design, photography, fiber crafting and fashion. Consider using your talents to provide consulting services or handmade products.
Academia. As a college student yourself, you may see that your fellow students need services you are qualified to provide — note taking, tutoring, editing or review services, for example.
How do I start a business while I'm in college?
Once you've done your homework, it's time to develop a comprehensive business plan. This document should describe your company and the products or services it will be providing, explain how you intend to market your business (through social media, word of mouth, referrals, etc.) and spell out how you plan to fund your business venture.
The U.S. Small Business Administration provides resources and guidance for creating a business plan, launching and managing your business, and more, at sba.gov. You can also tap into local business support services and seek out a mentor, who can share their experience to help you get started. Ask around: Advisors in your college's business school and people in your network may be able to recommend organizations and mentors focused on supporting first-time entrepreneurs.
Starting your own business can be exciting, but it also requires hard work, a strategic approach and perseverance. When you commit to the effort and have the right resources behind you, you open the doors to success.