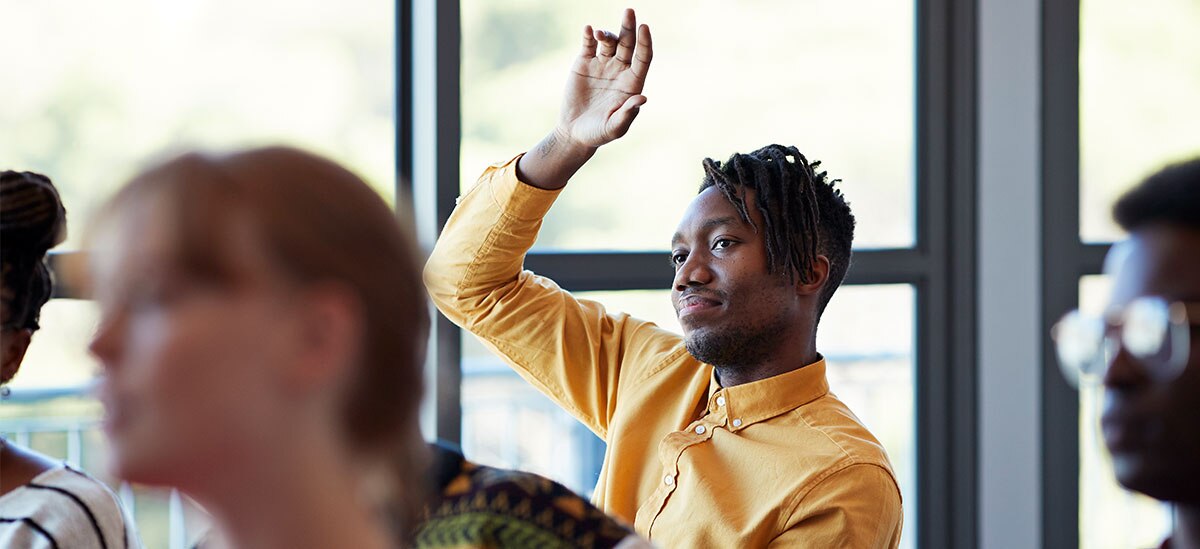 Your college major is the area of study you will focus on during your time at school — the area you would like to specialize in. Choosing your major is one of the most important decisions you'll make as a college student, because the knowledge and credentials you gain in your field will help equip you to build your career.
Fortunately, most colleges don't require you to declare your major right away. You can start college as an undecided major, take a handful of classes to explore different areas of interest and then decide on your major once you see what feels like the best fit. While some students do declare a major when they enroll, many others wait to commit to a major until after their first or second year of college classes.
What to Consider as You Decide on Your Major
Deciding on a major may feel like a daunting task at first, but it's actually an exciting opportunity to explore your priorities, interests and options. Here are some tips for zeroing in on your major: 
Examine your career/life goals. Ask yourself what is important to you as you look toward your future: making a difference in a certain area of expertise? earning a lot of money? helping others? building your own business? becoming a corporate leader? challenging yourself every day? traveling the globe? etc. Keep these priorities in mind as you research career possibilities and the majors that align with them.
Explore your interests. You will be spending a lot of time with courses in your major field of study; it should be something you find interesting! Think about the classes you enjoyed most in high school. If you loved math and science, maybe engineering or computer science would be a good choice for you. If you preferred art class, what about majoring in graphic design, animation or fashion design? Also consider your hobbies and extracurricular activities. For example, your passion for local politics might lead you to a major in public administration, political science or international relations. Make a list of topics you know you like, as well as some you think you might enjoy if you had the opportunity to study them.
Factor in your strengths and expertise. In addition to topics that interest you, consider areas where you've already developed proven skills. Maybe you were you a strong member of a science team in high school, or you consistently placed in writing or language competitions. Perhaps you have become a goto troubleshooter among your friends for technical issues. Think about the depth and breadth of knowledge you can gain in college when you start your studies from a position of strength. 
Understand the job market. Do some research into the types of jobs that are available now and that will be available into the future. For example, areas such as medicine, law and technology may continue to have a steady presence, but what are the best paths for breaking into those industries? Find out whether there are entry-level jobs in your field of interest, as well as opportunities for growth. Also, if jobs are available, make sure they pay enough for you to live on and repay your student loans. 
Learn all you can about the fields of study you are interested in: In addition to conducting online research, consult with your school career counselor, professors and more experienced students; talk with friends or family members in related fields; and reach out to businesses to see if someone there will talk with you about career opportunities.
Think about the type of degree you'd like to earn. The type of degree you want to earn can also influence your choice in college major. Are you hoping to earn a traditional two- or four-year degree, or does the idea of continuing your education for a higher degree appeal to you? Some majors may lead to working in a field where a master's or doctorate degree is required. Once you've put some thought into what you want to do after graduation, you may have a better idea of what sort of degree you'll need.
What If You Choose the Wrong Major? 
Even after giving it serious consideration, students sometimes find that the major they have chosen isn't what they expected. The good news is that you are not stuck with your decision. Plenty of students switch majors midstream, graduate on time, and go on to build successful careers.