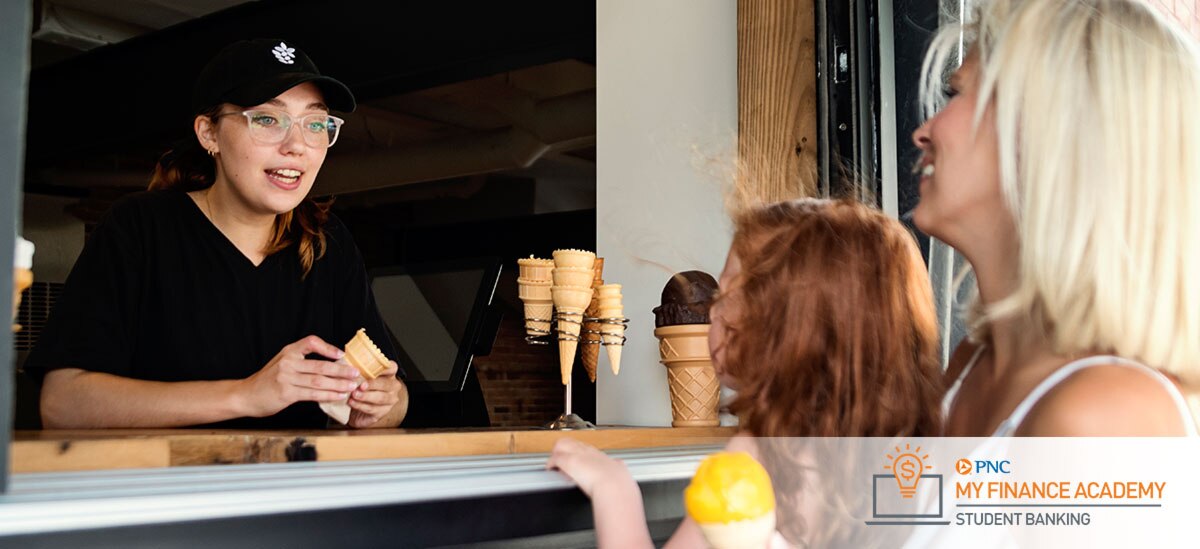 Getting a summer job makes sense: It provides you with the opportunity to stash away some cash for the new fall semester, gives your resume a boost, and may even enable you to pick up some experience in your chosen field. A summer job can be fun, too, especially when you're strategic about finding one that offers extra perks — free food, puppy playtime, or the chance to soak in the sunshine and fresh air, for example.
Here are some ideas for summer jobs that may offer you more than just a paycheck.
Want to stay in shape? Head to your local beach, gym, golf course or the great outdoors:
Fitness centers frequently offer their employees free or discounted exercise classes or memberships — great encouragement to work toward your physical fitness goals.
How about scoring a position as a golf caddy? In addition to making a good wage and tips, caddies get plenty of exercise and have the opportunity to learn more about the game.
If you have outdoor expertise in a particular area, such as hiking or rafting, you may be able to share your know-how with others as a camp counselor or expedition leader.
If food is your thing:
Restaurant service workers, including dishwashers and line cooks, are typically offered free or discounted meals during work. In addition, if you work in the front as a server or host, you'll also gain valuable customer service experience — a transferable skill many recruiters seek in job candidates.
Coffee and ice cream shop employees have the potential to gain customer service experience as well, plus the possible benefit of free or discounted coffee, ice cream and snacks.
Food delivery drivers and catering staff often have access to discounted or free meals while on the job, too — plus, they get to travel a bit.
Or how about these?
Paid internships provide the opportunity to hone skills and build expertise that may be directly applicable to your career. There's no substitute for real-world experience that includes working alongside professionals and building your industry knowledge.
Retail sales associates often get product discounts. Depending where you work, that could mean clothes, textbooks or even electronics.
Working as an animal caretaker offers you perks, including exercise, playtime fun and stress relief, which you may welcome after a hectic school year.
Theaters offer a variety of jobs, from ticket takers to popcorn makers. Even better? They often invite employees to watch the latest movies for free.
To learn more, visit pnc.com/myfinanceacademy.