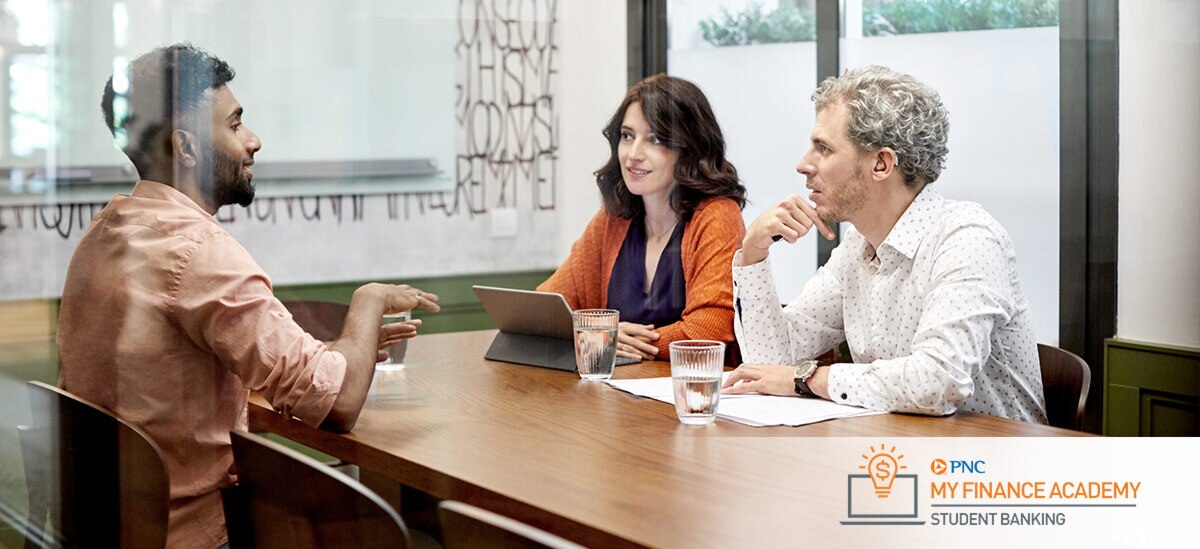 Congrats – you landed the job interview! Pat yourself on the back, take a breath, and then start thinking about what's next. Anything is possible when you are confident, prepared, and polished. Here are some tips that may help.
Preparation
Interviews don't have to be stressful or intimidating. When you prepare well for that important conversation, you empower yourself with all the tools you need to succeed.
1. Gather and update documents. It can be tempting to procrastinate getting your interview materials together, especially if the interview is a week or two away, but doing it now will put one pressure behind you. Update your resume and reference list, as well as any other materials (e.g., your portfolio) that might be required or helpful to your presentation of yourself. Early preparation will help you prevent forgetting to bring an important document to the interview, and you'll feel much better knowing everything is in one place.
2. Do your research. Being informed about the company that's considering you for a position shows that you're serious about the opportunity. View the firm's website (especially the About Us page) and social media posts to get a good sense of its culture and mission, and draft a few relevant questions to ask your interviewer.
3. Practice. The thought of sitting down to a professional interview might seem nerve-racking, but there are plenty of places online to find examples of interview questions so you can practice. Set aside a few minutes every day to practice talking about yourself and why you applied for the position, as well as asking questions about the company and the job. The more you practice, the more comfortable you'll be when you sit down for the meeting.
4. Know what you're going to wear. You should plan your outfit ahead of time so that you don't feel pressured or rushed the morning of the interview. Be sure that you're dressing professionally: Your clothes should be appropriate for a business setting, clean, and wrinkle-free. Like it or not, appearance plays into that first, positive impression.
5. Confirm the time and place. Since punctuality is a vital part of any job, it's smart to arrive at the interview site a bit early (10 to 15 minutes ahead of the scheduled time). Check emails or other correspondence from the company to confirm the time and location, and make sure you know how to get there. You may even want to take a quick trip to scope out the building prior to your interview day to ensure you won't get lost or feel stressed out about where you're going.
6. Get plenty of sleep. Go to bed early the night before your interview. The better rested you are, the better you'll be able to perform. Turn off the light, silence those text messages, and catch some z's.
Interview Day
Employers look positively on applicants who are well-prepared, so if you've done your homework, you can feel confident when you finally sit down to talk. Here are some tips to help you make the most of that conversation and set yourself apart from other applicants:
7. Silence your phone. Nothing stops an interview in its tracks like a cell phone notification — worse, the candidate's taking a peek to see who's reaching out.
8. Be friendly and positive. Your interviewer will be looking for someone who can get along with the rest of the company's team. Let them see that you are friendly, upbeat, and polite. A smile and a firm handshake can go a long way.
9. Don't rush through answers. You might be tempted to provide a rapid-fire response to each question you're asked, but bear in mind that the quality of your answers is much more important than the speed with which you answer. If you need a moment to consider a particular response, ask for that moment. When you answer, be specific and incorporate anecdotes or examples from your own life when appropriate to illustrate your point.
10. Ask questions. While the main point of the interview may be for the company to determine whether or not you're a good fit for their team, you should also use it as an opportunity to gather information to help you decide if the position is right for you. There will usually come a time in the interview where the interviewer asks if you have any questions. You'll be glad you prepared that list prior to your meeting.
11. Take notes. Keep a small notepad and pen with you so you can jot down a quick note or two during the interview. You don't want to be writing the whole time, of course, but putting down an occasional note sends a message to the interviewer that you're paying close attention. The more engaged in the process you appear to be, the better you come across as a strong candidate.
12. Most importantly, RELAX. Easier said than done, right? But remember: You've prepared, you know how to handle yourself, and you were invited to this meeting because the company liked your credentials. You are just two people getting together to figure out if this would be a good fit. Take a deep breath and be yourself!
Follow Up Like a Pro
Once the interview is over, you might think all that's left to do is sit and wait for a response. Instead, continue to be proactive and show your interest in the position:
13. Send a thank-you. A common mistake candidates make is not following up on an interview. It's a professional courtesy to send a thank-you letter to your interviewer within a day of the interview. Keep this letter brief: Thank them for taking the time to talk to you and let them know you're available to provide any additional information they may need while considering your application. If you're unsure of exactly what to say, look up online templates you can adapt to reflect your own interview experience.
14. Reach out for an update. If you haven't heard anything after a week or two, don't take this to mean the worst. Consider contacting the person who interviewed you and asking for a status update on your application. Briefly remind them who you are and when you were interviewed, and ask politely whether any progress has been made on filling the position. Again, there are online templates for this sort of email that you can customize to fit your own experience.