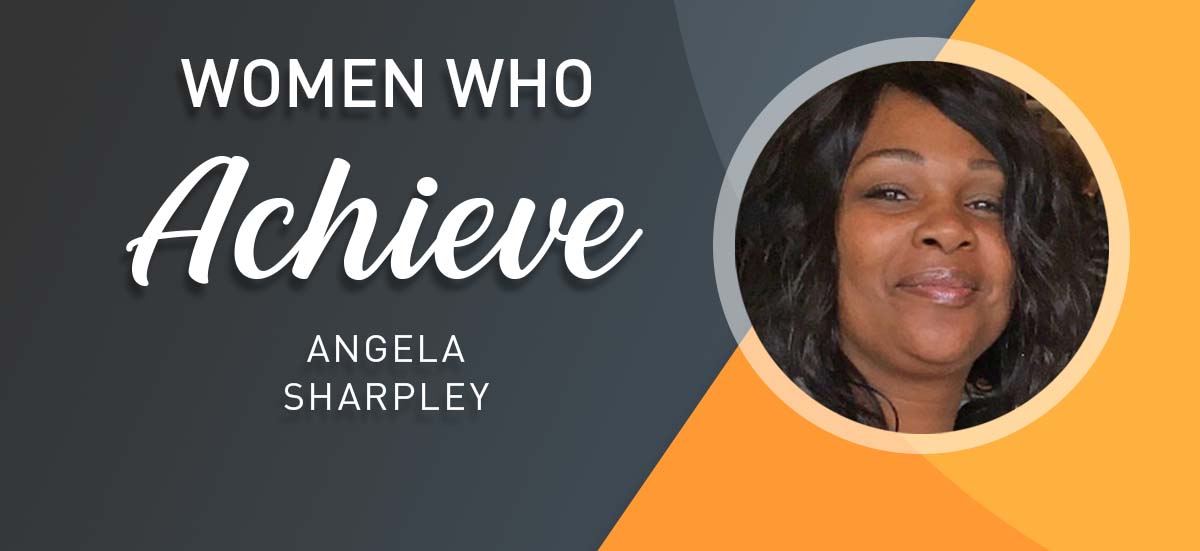 Pipe'N Hot Grill    Cleveland Heights, OH
The people at PNC are knowledgeable and friendly, and they understand the needs of women business owners. I look forward to working with them as I continue to grow my business.
Adversity Strengthens Restaurateur's Determination
Angela Sharpley was a master hair stylist at an award-winning salon in Cleveland for more than a decade before realizing her dream of becoming a restaurateur.
"I had a passion for cooking since I was a child. My mother and I would bake cakes — 48 at a time — to send to my brothers' Marine Corps barracks. I loved being in the kitchen and knowing we were making people happy," Angela shares.
In 2010, Angela invested all of her savings into opening a small restaurant, Pipe'N Hot Grill, in Cleveland Heights. And while she built a loyal clientele almost immediately, a series of tragic events threatened her business. Among these were a car accident involving a driver who crashed through the wall of her restaurant, and a contentious divorce, which drained her finances and forced her to close the restaurant in 2014.
Committed to building her brand and capabilities so she could one day reopen, Angela kept Pipe'N Hot Grill in the public eye by participating in high-profile local food competitions and special events. She also enrolled in a six-month culinary and hospitality program.
"The curriculum was intense: 12 hours a day at the culinary institute, followed by studying on the bus and going to bed with my books. I averaged three hours of sleep a night," Angela shares. "But it was worth it: After graduating with a 4.0, I got a call from Chef Michael Symon's office offering me an internship with his director of operations, Sam Lindsley. I worked with Mr. Lindsley, as well as Nicole Liatos, director of the Women's Business Center of Northern Ohio; Danielle Sydnor, executive director of the Economic and Community Development Institute of Northern Ohio; and Katie Van Dyke, director of the Small Business Development Center at Cleveland State University, to build my knowledge and business plan.
Shortly after, Angela was selected as one of only seven businesses (of 185 contenders) to earn space in Cleveland Mayor Frank Jackson's Glenville Neighborhood Transformation Incubator Plaza, where she plans to relaunch her restaurant in 2019.
Inspiring Women to Pursue Their Dreams
Angela is giving back to Cleveland's Glenville neighborhood, too. She has joined the Women's Business Center to mentor and inspire emerging entrepreneurs. Her long-term plan is to provide housing as well as culinary and cosmetology learning centers for single, career-minded moms. "I want young women like my daughter, Stesia, to know that giving up isn't an option if you're serious about your dreams. You need to work hard and believe in yourself every day," says Angela.
There is a champion inside you. Follow your passion and don't let adversity stand in your way. You can make your dreams come true.
Angela's plans include opening Pipe'N Hot Grill restaurants in Akron and Columbus, Ohio, and Atlanta, Georgia. She relies on PNC to support her growth. "A friend recommended PNC to me, and I'm so glad she did," she says. "The people at PNC are knowledgeable and friendly, and they understand the needs of women business owners. I look forward to working with them as I continue to grow my business."
Business Awards
2017, 2019 Launch Test Kitchen Food Tasting & Business Development Experience Finalist, Quicken Loans Arena
2013 Best of the Heights Awards Finalist, Best Minority-Owned Business, FutureHeights
2012 Best of the Heights Best New Business Nominee, FutureHeights
---
More Women Entrepreneurs & Executives Who Achieve
As PNC proudly serves the financial needs of women in business, we often come across truly inspirational leaders. Read their success stories.