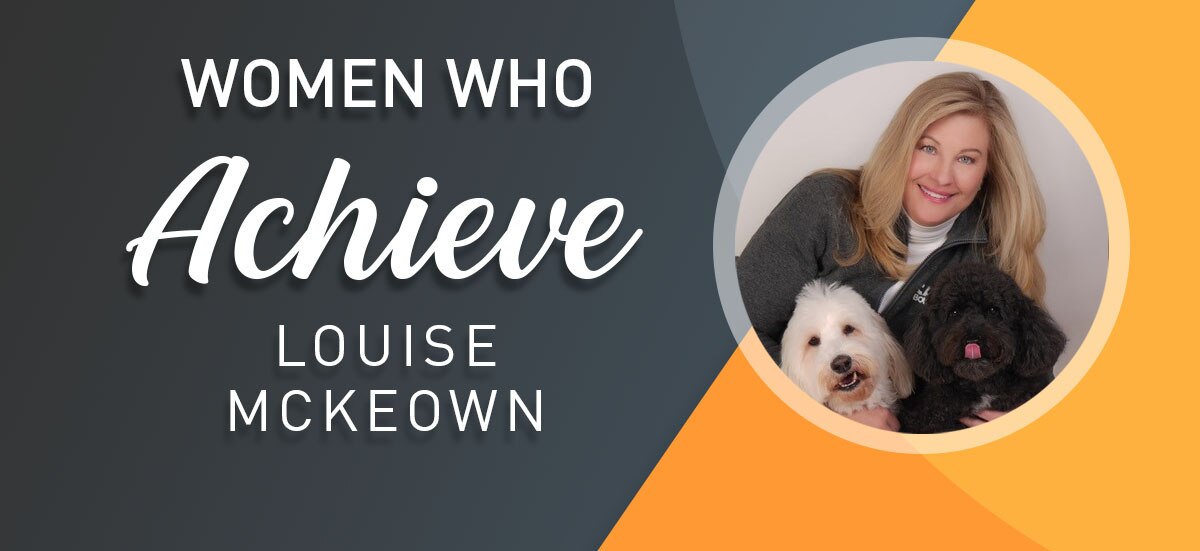 Camp Bow Wow    Lawrenceville, NJ / Philadelphia, PA
Just as my customers trust Camp Bow Wow, I trust PNC, because they are reliable, 'all in' people just like me.
Unleashing the Entrepreneurial Spirit
Louise McKeown describes her approach toward life as "all in." When she began her career with a government securities broker on Wall Street in the '80s, she committed to every aspect of it, from the frenetic pace to the stringent accountability. When her daughter, Victoria, was born, Louise knew she had to make a choice.
"There was no halfway in trading back then; you were either in or out," she explains. "I wanted to spend time raising my daughter, and my husband's career enabled me to stay home with her, so I did." During those years, she undertook a variety of small-scale business ventures, but it was after Victoria went off to college that Louise recognized her ideal entrepreneurial opportunity.
"My husband and I were driving too far and paying too much to board our two dogs when we went on vacations," she shares. "I realized our local market needed its own dog daycare and camp." Louise researched the pet care industry to find it was thriving and virtually recession-proof, and then identified Camp Bow Wow, an established national franchise, as an opportunity to enter the field quickly.
"Having come from a corporate, rather than an entrepreneurial, background, I was drawn to the franchise model. Why reinvent the wheel when Camp Bow Wow had spent a decade figuring out what worked and what didn't? Their brand is respected nationwide, their formula is easy to follow, and their support system for franchisees is outstanding," says Louise. She established her first franchise in 2012 in Lawrenceville, New Jersey. Her success there led to a second location in Northeast Philadelphia in 2015. Today, Louise is conducting a property search for her third location, in Bucks County, Pennsylvania.
Hometown Roots Set the Tone
Staffing was the most challenging obstacle to overcome, Louise says, but once she began to understand what inspires her primarily millennial employees, she was able to structure meaningful incentives to reward high performance and accountability. Personally working rotations in every position, from management to pet care and cleanup, broadened her perspective, and insights gained while growing up in a close-knit neighborhood in Bayonne, New Jersey, helped her build strong one-on-one connections with not only her employees but also customers and business partners.
Starting a business is like having a child: Suddenly your world is turned upside down, and you're committed for the long term. If you're not prepared to go all in, don't do it!
"From an early age, we got to know everyone in the community: our neighbors, the butcher, the shoemaker. If you ever needed help, those neighbors were there for you," she explains. "I'm committed to working in this type of mutually supportive culture. My customers feel it, often telling me that my facility is the only place they'd ever leave their dog, and I feel it myself every time I walk into my PNC branch. My PNC banking team really knows me and always strives to do what's right for my business. Just as my customers trust Camp Bow Wow, I trust PNC, because they are reliable, 'all in' people just like me."
Find them on the Web:
www.campbowwow.com/lawrenceville-nj
www.campbowwow.com/philadelphia-northeast
---
More Women Entrepreneurs & Executives Who Achieve
As PNC proudly serves the financial needs of women in business, we often come across truly inspirational leaders. Read their success stories.