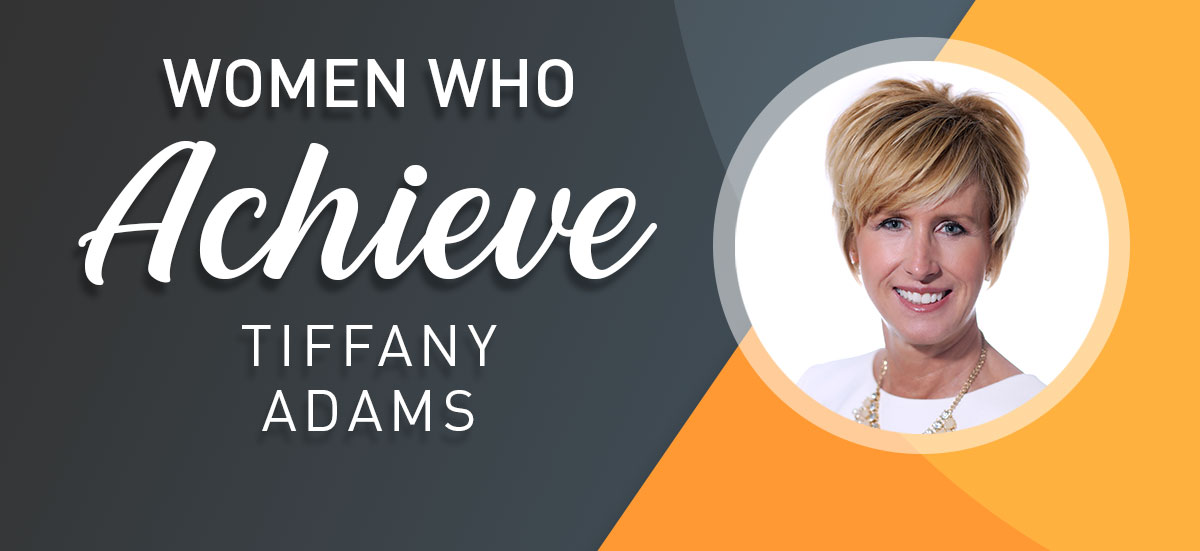 Cincinnati Etiquette & Leadership Institute, LLC (CELI)    Cincinnati, OH
My PNC banking team supports me as an entrepreneur, sharing insights into how other women-owned businesses are succeeding so that I can apply these best practices to my own company.
Back to Basics: The Art of Face-to-Face Communication
After building her career in leadership positions with financial institutions and nonprofits, Tiffany Adams identified a common challenge that would inspire her to become a successful entrepreneur.
"When I returned to the workplace after taking time off to raise my boys, I was struck by how much the proliferation of electronic channels and devices had changed the way professionals communicate. Unfortunately, this change had resulted in some negative consequences, including weakened relationship-building, low-caliber communication, lack of empathy and the sacrifice of curious conversations," she shares. "While I appreciated the efficiencies of this new business model, I also recognized the need for renewed focus on human connection: People want to do business with people, not screens. Companies interested in building and nurturing meaningful relationships need to provide employee training opportunities focused on developing people skills and leveraging the principles of business etiquette, which is a career differentiator in today's digital world."

Tiffany knew that strengthening her own expertise would be integral to her entrepreneurial success. Prior to establishing the Cincinnati Etiquette & Leadership Institute (CELI) in 2015, she became a Certified Corporate Etiquette & International Protocol Expert through the Protocol School of Washington, and studied at Harvard University's Business and Law School, and Babson College's Executive Women's Leadership Program. These experiences influenced the CELI curriculum, which today provides programs — interactive workshops, summits, lectures and private coaching — in women's leadership, business etiquette, international protocol and the art of business dining.
"I like to think of CELI as breathing new life into a lost art," says Tiffany. "We heighten the self-awareness and self-restraint of professionals of all ages and experience levels to help them communicate with confidence and lead with authority."
How CELI Supports Women
Tiffany is particularly proud of her team-building women's leadership programs, because she has found that women are more likely than men to downplay their achievements and capabilities, often to the detriment of their careers. "At CELI, we empower women to project their inner confidence by optimizing their body language, tone of voice, conversation skills and overall control in situations where they might have previously been uncomfortable," she says.
Believe in your highest self and fullest potential: If an opportunity is presented in your wheelhouse, say yes. Then leverage your network, resources and talent to achieve the goal.

Offering the example of accurately reading and optimizing body language, Tiffany says that women have a "superhero power" in their observation skills, which can help them become stronger communicators. For example, she explains that conversation partners tend to mirror each other's body language when they are in sync. By noting whether your counterpart is mimicking any of your body language, you can determine if you need to adjust your approach to strengthen your connection. "Accurately reading others' self-soothing gestures (rubbing their arm, playing with their jewelry or otherwise striving to calm themselves) can also help you determine whether you are being received positively," she adds.
Tiffany chooses to collaborate with a bank that supports women, too. "My PNC banking team shares insights into how other women-owned businesses are succeeding so that I can apply these best practices to my own company. I've also gleaned information and ideas from PNC events," she says. "I appreciate the relationship we've built and look forward to scaling our business with PNC's support."
Business Awards
Businesses We Watch, Cincinnati Chamber of Commerce, 2014

Cincinnati USA Business Awards, Cincinnati Chamber of Commerce, 2015

Community Involvement
Member, Business Leaders Alliance, 2015 - Present

ArtsWave: 2019 Campaign Leadership Cabinet, 2018 - Present
ArtsWave Co-chair, Women's Leadership Roundtable Steering Committee, 2018 - Present
Trustee, Delta Zeta Sorority Foundation Board, 2014 - 2016
Member, Cincinnati Ballet's Etoile Women's Affinity Group, 2018
Find them on the Web:
www.Etiquetteplease.com
---
More Women Entrepreneurs & Executives Who Achieve
As PNC proudly serves the financial needs of women in business, we often come across truly inspirational leaders. Read their success stories.