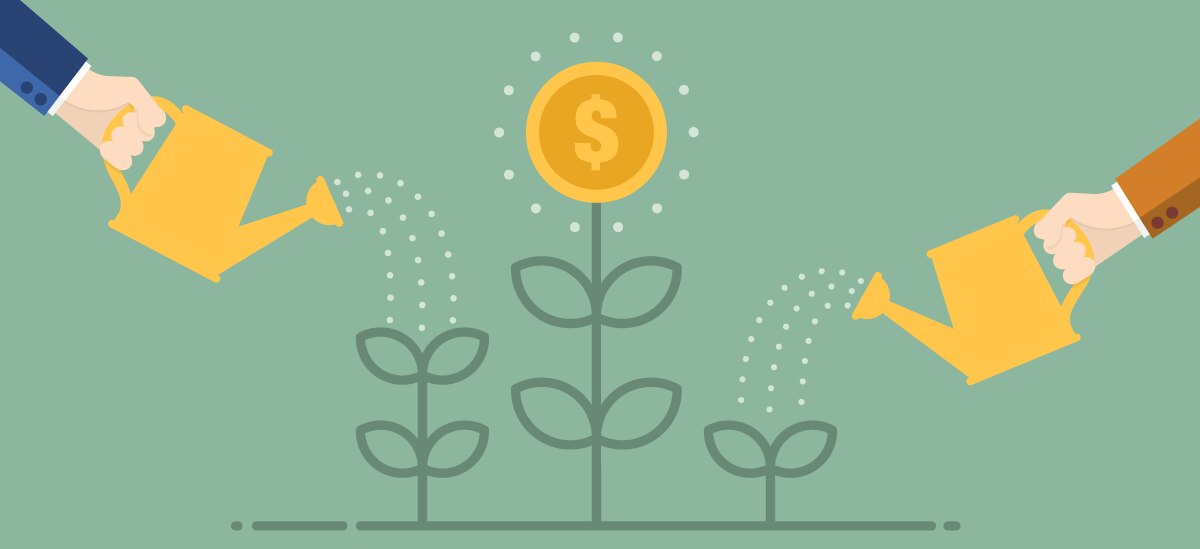 For an increasing number of investors, their portfolios are becoming more than dollars and cents – they are also a reflection of their personal values. Driven by a desire to pursue financial goals in a way that aligns with their world views, investors are putting their money where their heart is, a belief that lies at the core of Responsible Investing.
Responsible Investing is a growing movement that allows individuals, families and institutions to express their intentions and values through their investment decisions. The aim is to generate competitive financial returns along with positive social impact. You might, for example, practice responsible investing by dedicating your dollars to a company that offers products and services tailored to the needs of women and girls as consumers.
Investing for social impact is in the spotlight now more than ever, as society, and financial markets continue to navigate the uncertainties introduced in 2020.
"Social unrest, COVID-19 and a contentious election year all contributed to a notable acceleration in both interest and adoption of responsible investing-oriented portfolio strategies" said Amanda Agati, PNC's Chief Investment Strategist. "We saw this uptake notably among women investors who are taking a greater role than ever before in investment decision making, as the intergenerational wealth transfer continues to evolve.  Aligning values and intentions with their portfolios is top of mind in this conversation – not a hobby or side project. It's front and center."
Options Abound
No matter where you fall on the scale – from simply excluding specific industries in a stock portfolio to making high impact investments via a private equity fund – options are available for investors at all points on the responsible investing continuum. And, you can invest according to your principles at just about any allocation level given how the suite of investment solutions has grown and evolved over time. From directing your IRA contributions to mutual funds that specialize in Responsible Investing to supporting women-owned startups as an angel investor, the list of options and the flexibility to customize to your unique values has never been more robust. For many investors, Responsible Investing is a strategy that complements their approach to charitable giving. The same causes to which investors give their time and money may also be areas to support with investment dollars.
"The key to successfully implementing a responsible investing portfolio, is to begin with a clear understanding of the areas that interest you most," said Nick Ashburn, PNC's Director of Responsible Investing. "The array of investment options has evolved by leaps and bounds over the last decade, so it's important to identify and articulate Responsible Investing goals early on in your journey."
For investors looking to consider gender as part of their investment criteria – an approach known as gender lens investing – one could look for investment strategies that assess a company's policies and practices including areas like pay equity, parental leave policies, and gender parity, that could indicate a high quality work environment for women throughout the company. Such a request from a PNC institutional investor ultimately led to the development of the ESGender Equity Portfolio, now available to institutions, high- and ultra-high net worth PNC clients. The ESGender portfolio is comprised of funds that meet three criteria: they are managed by women in leadership roles, they invest in companies with a significant percentage of women on their boards of directors or in executive leadership positions, and they include environmental, social and corporate governance (ESG) risk factors, including considerations for gender, in their evaluation of the companies whose stock they hold.
Your financial advisor has access to a variety of funds to choose from that can enable you to express your values and intentions through investments. "When gender lens investing began to gain traction a few years ago, it was important to me, given my role at the bank, to put my money where my mouth is," said Beth Marcello, director of Women's Business Development at PNC. "Plus, I was curious. I asked my PNC investment advisor to research appropriate funds and the one I selected has performed as well or better than the other funds I have in the account."
An Implementation Strategy with Staying Power
In PNC's view, Responsible Investing is a personal philosophy that comes to life as an implementation strategy when responsible investments can also help you achieve your financial goals.  And, it's a strategy with staying power – especially when viewed through the lens of recent market and sociopolitical uncertainty.
According to Agati, mutual funds with strong ESG characteristics have performed quite well against their respective benchmarks during the market volatility of the pandemic. Agati believes those results provide validation that responsible investments can, at times, differentiate themselves from the pack, even in volatile markets.
"The conversation amongst investors is shifting," said Ashburn. "The dialogue is moving away from how Responsible Investing might affect financial performance and more toward how investors can optimize a portfolio for both long-term financial and values-based goals."
---
PNC is proud to offer insights, education, and support to female financial decision-makers. Visit pnc.com/women to learn more.