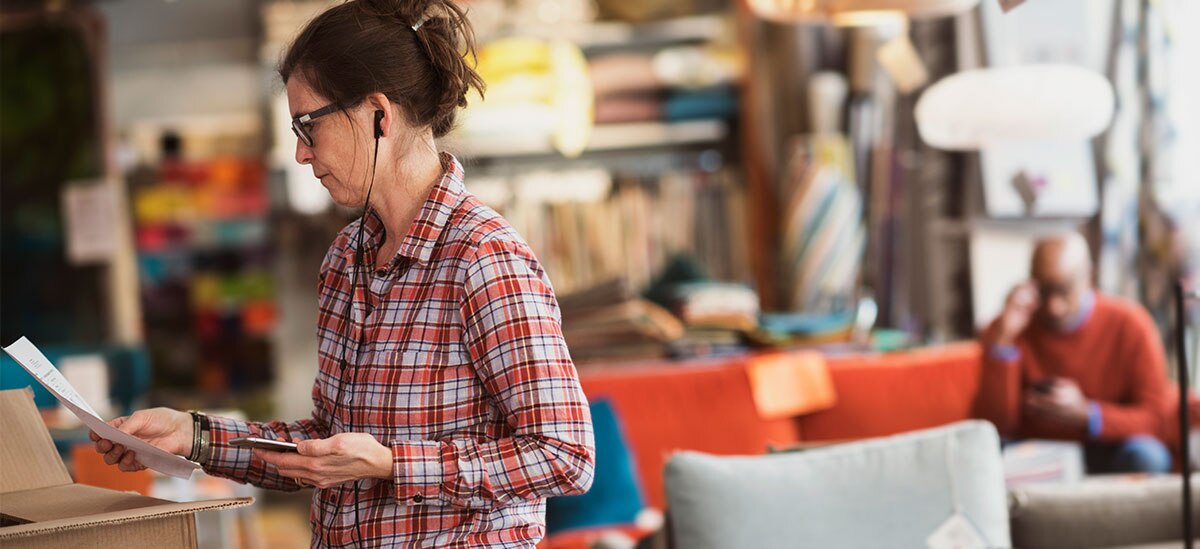 For small business owners, it's important to build credit early. In addition to giving you flexibility to expand, credit can help streamline your cash flow and create strong relationships with your partners and vendors. Strong credit can empower your business with options that cash alone simply can't. Here are three steps to help you get started building your credit history:
1. Make sure you have good personal credit.
When you're just getting started in business, you have very limited financial history. That's why, at first, you'll need to rely on your personal credit history. "This is of high importance, because lenders look at your personal credit when you apply for a business credit line," explains Allen Walton, founder at e-commerce store SpyGuySecurity.com. Before applying for a business line of credit, make sure your personal credit history is as strong as it can possibly be. A financial advisor can help you get on the right track.
2. Start small with a charge card.
A charge card is different from other lines of credit, like a regular credit card, in that it needs to be paid in full each month. Typically, a business owner can apply for a charge card with a personal credit history only.
"After four to six months of using this card, I applied for a personal line of credit," explains Walton.
Even with a strong payment history on his charge card, however, Walton was still unable to obtain a line of credit. His response was to stay persistent.
"I called the credit card company's reconsideration request line and told them that I have four months of statements that I could fax to them, showing that I paid off the $10,000 to $20,000 balance in full, each month," says Walton. "Because of this, they knew I was trustworthy enough to extend a $5,000 credit line, and they decided to reverse their decision."
3. Outline a clear strategy to consistently pay your bills in full.
Jason Parks, owner at The Media Captain, has always sought to keep his debt to a minimum.
"I didn't take out any loans when starting my company," Parks says. "I knew that in order to establish a solid line of credit for the business, I couldn't be in a boatload of debt."
To build his credit history, Parks always paid his credit card on time. He outlined a strategy for revenue and expenses to ensure he could always pay his bills. This self-discipline helped him to eventually obtain multiple lines of credit as he's needed them.
"I now have a solid credit history for my business and do not have to worry about approvals," Parks says.
Don't stop the momentum. Whether your credit history is strong, weak or nonexistent, you should constantly work to improve it to ensure you are always in the best possible position to grow.