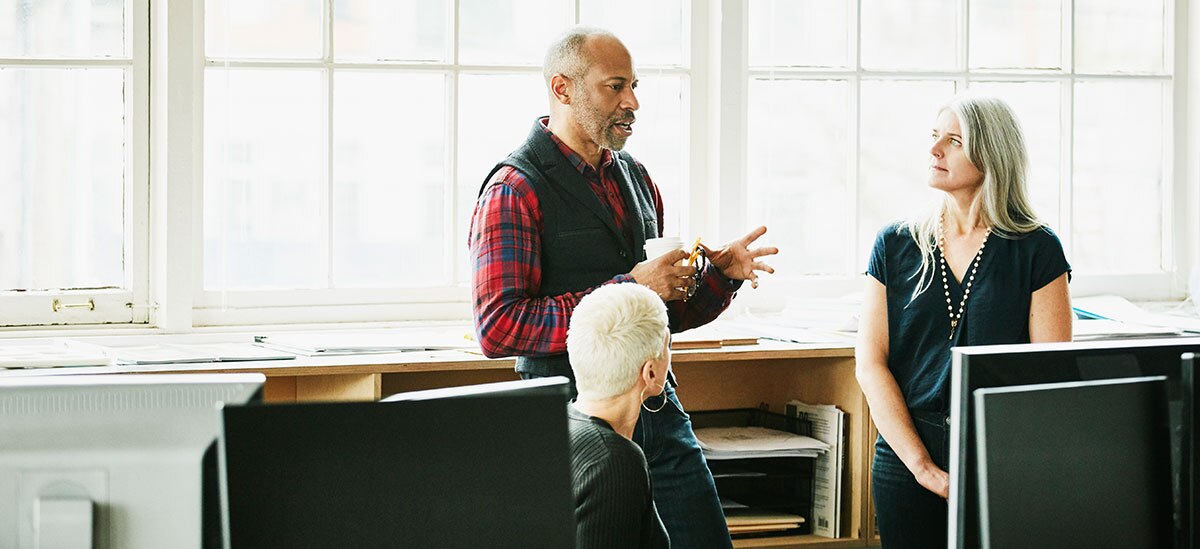 In an effort to support businesses and to incentivize them to retain employees during a time of unprecedented business disruption, the Coronavirus Aid, Relief, and Economic Security (CARES) Act (the Act) provides a number of tax relief provisions designed to help business owners.[1] We are providing you with a summary of some of these provisions for you to consider with your legal and tax advisors.
For businesses that retain employees and continue to pay wages and benefits, refundable payroll tax credits and the deferral of employer payroll taxes should provide a measure of relief.
In anticipation of significant financial losses during the economic slowdown caused by coronavirus business reductions  and closures, recent limitations imposed on the use of net operating losses have been temporarily suspended and net operating losses can now be carried back to the offset income from previous, perhaps more profitable, years.
Businesses that borrow to get through these challenging times may be able to deduct a higher percentage of their business interest expense. Additionally, technical corrections to prior tax laws should enable commercial construction projects to qualify for accelerated bonus depreciation, providing relief for a sector of the economy that is closed in many states.
Refundable Payroll Tax Credits for Retaining Employees (Section 2301 of the Act)

The Act provides a refundable payroll tax credit for 50% of qualified wages paid or incurred by eligible employers to employees after March 12, 2020, and before January 1, 2021 (the covered period). If the credit exceeds the employer portion of payroll taxes reduced by paid sick leave and extended Family Medical Leave Act benefits, the excess would be considered an overpayment and refundable.
What is an eligible employer?

The employer is carrying on a trade or business in 2020, and there is a calendar quarter which:

the operation of the trade or business is fully or partially suspended during the calendar quarter due to orders from an appropriate governmental authority due to the coronavirus disease 2019 (COVID–19), or
within the period:

beginning with the first calendar quarter after December 31, 2019, in which gross receipts for such quarter are less than 50% of gross receipts for the same calendar quarter in the prior year, and
ending with the calendar quarter following the first calendar quarter in which gross receipts are greater than 80% of gross receipts for the same calendar quarter in the prior year.

Tax-exempt organizations whose operations are fully or partially suspended are eligible for the credits, regardless of the number of employees.

What are qualified wages?

For employers with an average of more than 100 full-time employees in 2019, qualified wages are those paid to employees who are not providing services to the employer because of the circumstances described above for calendar quarters making the employer an eligible employer.
For employers with an average of 100 or fewer full-time employees in 2019, all employee wages are qualified wages.
Wages includes the portion of group health plan expenses properly allocable to qualified wages.

Limitations.

$10,000 is the aggregate limit on the amount of qualifying wages for all quarters. Therefore, the maximum credit per employee is $5,000.
An employee for whom the employer receives a work opportunity credit in a quarter shall not be included with respect to this credit.
Wages taken into consideration for this credit shall not be taken into account for purposes of determining the paid family and medical leave credit.
Qualified wages do not include any wages taken into account under section 7001 (qualified sick leave wages paid by such employer) or section 7003 (qualified family leave wages paid by such employer) of the Families First Coronavirus Response Act.

Paycheck Protection Program. Employers taking a Paycheck Protection Program loan are not eligible for the employee retention credit.
Timing. The credit may be claimed on a quarterly basis.
Election out. The credit applies to eligible employers for any calendar quarter unless such employer elects out.

Delay on Payment of Employer Payroll and Self Employed Contributions Act Payments (Section 2302)

Through the end of 2020, employers can delay 100% of the employer portion of payroll taxes, and self-employed persons can delay payment on 50% (the equivalent of the "employer share") of applicable payroll taxes.
One-half of this deferred tax liability will come due on December 31, 2021, and the second one-half will come due December 31, 2022.
Deferral of an employer's share of payroll taxes is not available to employers that have indebtedness under the Paycheck Protection Program forgiven.
There is no requirement that the deferral be related to the COVID-19 emergency.

Net Operating Loss (NOL) Temporary Carry-Back and Offset (Section 2303)

Under the Act, NOLs from 2018, 2019, and 2020 can now be carried back five years. Corporate taxpayers with eligible NOLs may now be able to claim a refund for tax returns from prior tax years.
NOLs prior to January 1, 2021, can now fully offset a company's taxable income during this five-year period.
If it will produce a better result the carryback can still be waived, allowing the NOL to be only carried forward to subsequent tax years.
Timely elections:

A request to carry back a NOL will be considered timely, notwithstanding that the time for making such application has passed, if made within 120 days of enactment of the Act.
Also, an election to (i) forgo any carryback of such net operating loss, (ii) reduce any period to which such net operating loss may be carried back, or (iii) revoke any election made under section 172(b) to forgo any carryback of such net operating loss, shall be treated as timely made if made within 120 days after the enactment of the Act.
Loss Limitations Suspended for Non-Corporate Taxpayers (Section 2304)

Under the Act, taxpayers other than corporations can now deduct all excess business losses in the 2018, 2019 and 2020 tax years. The TCJA had limited such losses to $500,000 for joint taxpayers and $250,000 for all other filers, with NOLs carried forward to future years; the TCJA provision dealing with non-corporate NOLs has been deferred until 2021.
With respect to entities taxed as partnerships and with respect to corporations taxed under Subchapter S of the Internal Revenue Code, these items shall be taken into account at the partner or shareholder level.

Increased Deductibility of Business Interest Expense (Section 2306)

Prior to the Act, the deduction for business interest expense was limited for a tax year to the sum of (1) the taxpayer's business interest income; (2) 30% of the taxpayer's adjusted taxable income (ATI); and (3) the taxpayer's floor plan financing interest expense.
For the tax years 2019 and 2020, the Act increases the percentage of ATI to 50% (up from the 30% limitation that was enacted by the TCJA).
Elections:

A taxpayer may opt out of the 50% limitation.
A taxpayer may use its 2019 ATI in lieu of 2020 ATI (pro-rated for short tax years). This could be useful should the taxpayer's fortunes decline in 2020. The taxpayer may have a larger interest expense deduction by using 2019 ATI, which could even lead to the creation of or increase in an NOL (which can then be carried back to previous, more profitable, years).

Qualified Improvement Property Technical Corrections (Section 2307)

"Qualified improvement" property means any improvement made by the taxpayer to an interior portion of a building which is nonresidential real property if such improvement is placed in service after the date such building was first placed in service." 26 U.S.C. Sec. 168(e)(6).

The depreciation schedule is reduced from 39 years to 15 years, retroactive to 2018.
15-year depreciation makes such property improvements (generally commercial construction projects) eligible for 100% bonus depreciation.
The 2017 Tax Cuts and Jobs Act
The 2017 Tax Cuts and Jobs Act (TCJA), limited the application of NOLs to offsetting 80% of taxable income. Additionally, most taxpayers lost the option to carryback a NOL (that is, for most taxpayers, NOLs arising in tax years ending after 2017 could only be carried forward). The Act temporarily removes such limitations on NOL offset and temporarily allows NOLs to be carried back five years.
Your PNC team is here and ready to work with you and your legal and tax advisors to help guide you through how the CARES Act may affect your overall long-term business planning needs.
For more information, please consult your PNC Advisor or contact PNC Wealth Management.