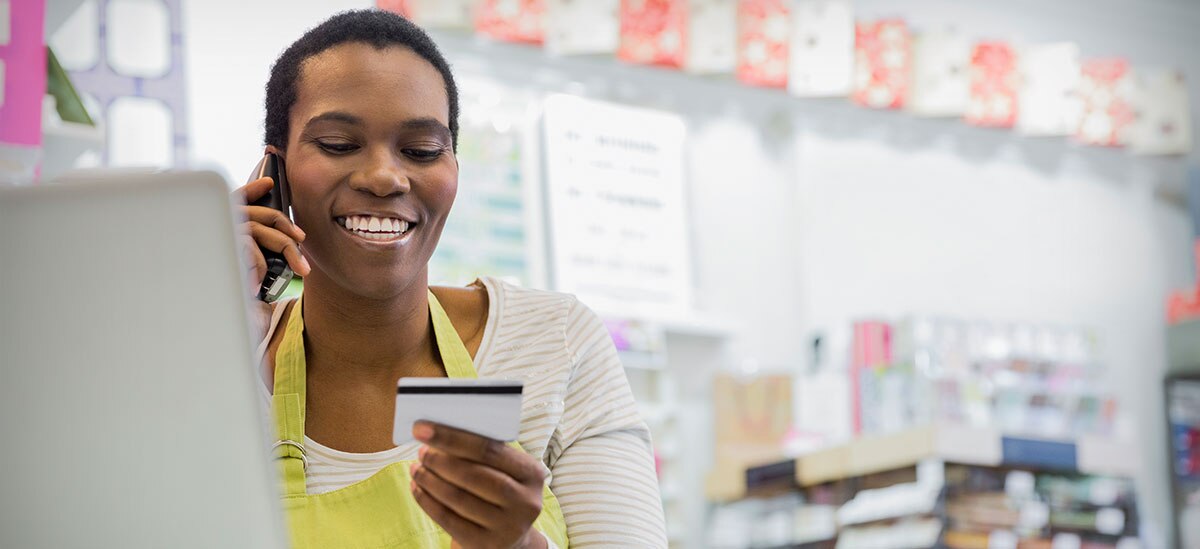 Starting a business is hard. In addition to refining your idea, committing to a product or service, and taking care of operational logistics, you need to make sure you are pursuing the right customers and building a steady revenue stream. After a long day on the job, the thought of actively working on your credit may be the least of your concerns — something that you'd much rather tackle later, when you really need it.
What some small business owners may not realize, however, is that even if you don't need — or don't want — the funds today, there's a good chance that one day you will. And key to getting the loan or line of credit you'll need tomorrow is establishing good credit practices now.
Credit is something businesses can build over time. It's important to build your reputation in the eyes of lenders so you can establish your organization as trustworthy. You never know when credit could come in handy. Here's three guiding principles on how to get started with the process of building your credit history early:
1. Start Small

As a small business owner with no credit, children's formal wear brand owner Lisa Chu found it challenging to obtain a business loan. Instead of giving up, however, she started with smaller steps.
"I applied for a credit card with every major retailer that offered me one," Chu says. "It was a low credit limit, but commercial credit accounts would help me build a credit history for my business."
Chu used her credit cards and paid them off as early as possible to establish a great payment history, and after two hard years, her team was ready to expand.
"I didn't have the capital to do so because my cash flow was being reinvested back into the business."
That's when Chu tapped into her good credit to help her business grow.
2. Establish a Team of Advisors

For new small business owners, credit can be a challenging area to navigate. That's why you shoufefldn't go exploring alone. Instead, take the time to build relationships with advisors who can help you determine the best way to strengthen your credit.
"Establish a solid team of professionals to help you grow — financial advisor, tax accountant and bookkeeper, lawyer," says Diana L. Guerrero, owner of reputation marketing agency ARKtech.
The process of finding the right team of advisors requires careful planning and knowing what questions you should be asking.
3. Work Hard and Smart

Establishing business credit is similar to what you're likely doing in your business — building trust and making payments diligently. That's why you should bring your resourcefulness and creativity to your pursuit of credit.
"Use technology to help automate what you can, using bookkeeping software integrations [and] recurring credit card payment integrations," says Guerrero.
Though the process of managing your credit isn't easy, you can use these tools to streamline the entire process to ensure that you're always making payments on time.
Access to credit when you need it can help you manage your cash flow and survive unexpected shortfalls. In order to get it when you need it, however, your credit history must be in order, and that process is best begun as early as possible. Empower your organization and team with the flexibility that you need to pursue new growth opportunities tomorrow by focusing on your credit today.