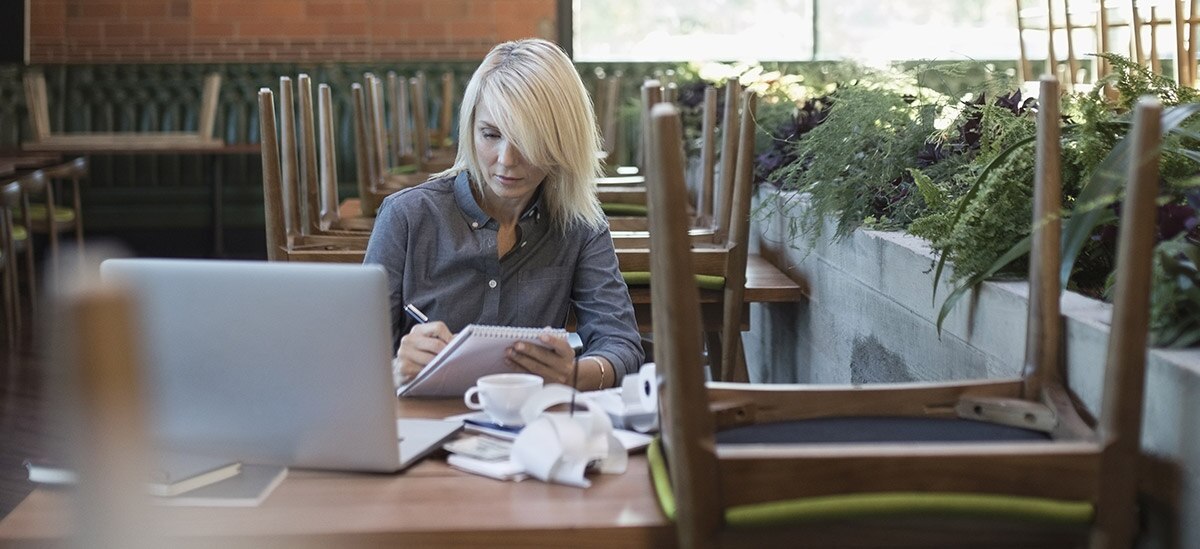 Small business owners often wear many hats. They're sales leaders, chief operating agents, and marketing engines — often spread thin, but relentlessly committed to growing their businesses.
As organizations evolve, the pain points of playing so many roles begin to amplify. One area where business owners frequently find themselves struggling is accounting. As leaders become more enveloped in sales initiatives and everyday operations, keeping up with the books can fall through the cracks. The problem with mismanaged books, however, is that they can hurt your organization's ability to grow.
For one, you won't have an accurate representation of your cash flow, which means that you may risk overspending. Secondly, it's important to keep immaculate records for the IRS. Come tax season, you need to be able to justify your expenses, or you'll risk being audited.
The following tips can help you get started:
1. Hire an Accountant
It's common to want to do everything, but it's most important to start delegating — and delegating early — as your business starts to evolve.
When hiring an accountant, make sure to look for an experienced professional who has experience with your specific accounting systems. Treat your accountant as a new team member by implementing a rigorous onboarding process. You'll need to devote time to training to make sure your accountant is comfortable with your business and needs. Prepare for the long haul, as your accountant will become a part of your business's most critical milestones.
2. Work with a Virtual Assistant
A virtual assistant (VA) can help you keep track of records, streamline operations and free up your time. Like an accountant, a VA is someone who will quickly get to know your business and potentially become a part of your team. Unlike an accountant, however, a VA is more of a generalist and can help with a wide array of organizing tasks.
Make sure to devote the time to defining processes and workflows in order to fully train and empower your VA. This individual will be invaluable for organizing your invoices and expense reporting — making your and your account's job easier.

3. Keep Books Current
This tip sounds easy, but expense reporting is sometimes a daunting process, and far too easy to procrastinate.
Here's what happens when you let this important accounting task slide: You'll lose track of the small things, which will add up and influence your accounting processes in a big way. Make sure you and your employees are updating your books at least once or twice a month.
4. Consult a Financial Advisor
What happens when your business takes a dip? What happens when you encounter a an unforeseen expense?
You can't prepare for the unknown, but a financial planner can help make sure that you're always in good standing. In addition to monitoring short term cash flow, you need to prioritize your projections and forecasts.

5. Prioritize Cash Flow Analysis

The more rigorous you are about tracking cash flow, the more empowered you'll be to track dips and spikes in performance. Look for bottlenecks and challenges — problems that should be alleviated sooner rather than later.
Cash flow optimization is an initiative that is equal parts logistical and strategic. In addition to making sure that numbers are tracked, focus on how you can make them better.
Sources:
http://www.forbes.com/sites/sage/2014/02/11/the-art-of-bootstrapping-a-profitable-business/
https://www.odesk.com/blog/2013/01/five-mistakes-hiring-virtual-assistant/