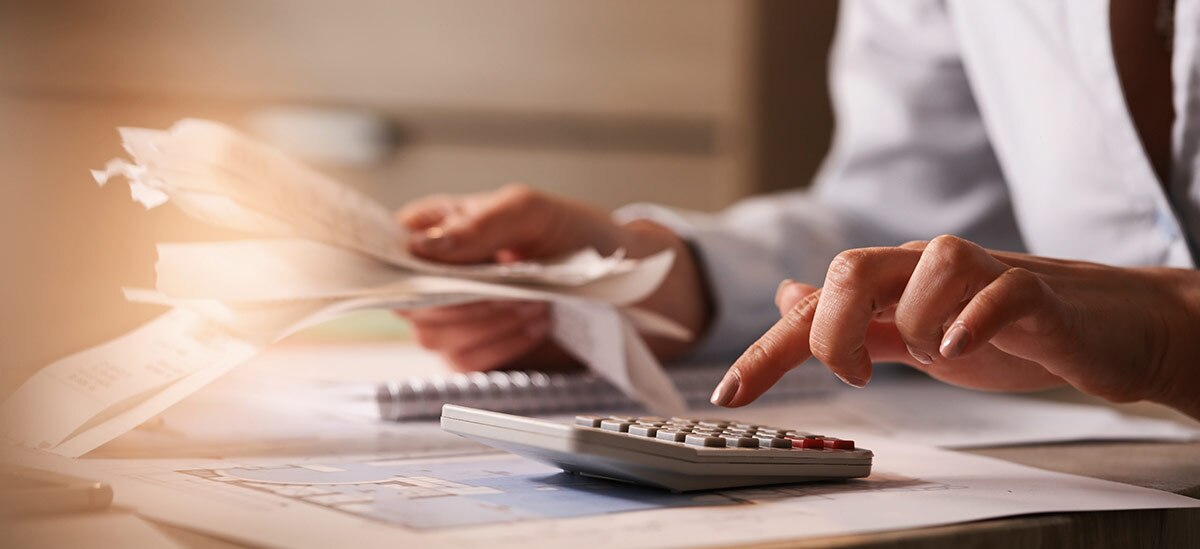 It goes without saying that 2020 was incredibly trying for small businesses. While some industries were hit harder than others, virtually every business had to negotiate the realities of doing business during a pandemic while supporting employees through their own transitions and crises. 
While filing taxes is often a headache for many business owners, the good news is this tax season offers a slew of new tax benefits for businesses and self-employed individuals. If you're still working on your taxes, accounting for an unprecedented year, consider these key deductions, credits and other tax-related silver linings. 
#1 Loan Forgiveness Sans Tax 
For the hundreds of thousands of businesses that have or will apply for loans under the Payment Protection Program (PPP), the biggest break this year is loan forgiveness. Typically, forgiven loan amounts are considered taxable for federal income tax purposes, but the CARES Act changed that. Any loans that fall under forgiveness guidelines are not considered taxable income for 2020. What's more, thanks to a provision in the stimulus bill passed in December, businesses can now deduct business expenses paid for with forgivable funds. 
One caveat around PPP loan forgiveness and taxes is that not every state will automatically adapt federal rules around loan forgiveness. Be sure to consult with your tax advisor about how PPP loan forgiveness affects state income taxes. 
Also, businesses that received a Economic Injury Disaster Loan (EIDL) Advance grant last year don't need to claim these funds as taxable income; EIDL loans are treated the same as other business loans. 
#2 Employee Retention Credits 
Many businesses will get another big break this tax season in the form of the Employee Retention Tax Credit (ERTC), which is worth 50% of the wages paid to employees from March 12 through the end of the year—and up to $5,000 CK per employee for 2020. The credit applies to businesses with fewer than 100 employees that partially or fully suspended their operations or saw a significant decline in gross receipts.
In December, this credit was extended through June 30, 2021 and expanded to companies with fewer than 500 employees. It allows for tax credits equal to 70% of employees' wages, including health insurance, and up to $10,000 per employee, per quarter. Businesses can use the credit to reduce their share of Social Security taxes. What's more, it's refundable, meaning that if the total credits are more than taxes owed, companies receive the difference. Finally, businesses can claim the credit if they received PPP forgiveness, but only if the credit is not used for the same wages. 
#3 Family First Credits
The Covid-19 pandemic has taken a toll on employees and their families. For this reason, businesses can also take advantage of the Family First Credit, which reimburses companies for paid sick leave costs for employees who couldn't work because Covid-19 impacts. 
Employers can claim up to 80 hours, with a maximum of $511 per day and $5,110 per employee, for employees who were sick or quarantining because of Covid-19. It also applies to other circumstances, such as parents who couldn't work due to lack of childcare, but at a reduced amount. You can read the specifics of the Families First Coronavirus Response Act (FFCRA) here.

For employers that choose to continue paying employees who cannot work for Covid-19-related reasons, this credit also applies through March 31, 2021. 
#4 NOL Carry-Backs, Tax Deferment and More
For many businesses, 2020 will be defined by net operating losses (NOL). Previously, when a company's business deductions exceeded its income, it could carry those losses forward. While that offered tax savings down the line, it did little good in the present. Now, the CARES Act allows business owners to use NOL incurred in 2018, 2019 and 2020, and carry it back five years to offset income and receive a refund this year for taxes paid in the past.
There are still other changes that could be an upside in this year's tax season and beyond, including:
Employers have the option to defer their share of Social Security tax, paying half by the end of 2021 and the other half by the end of 2022. (Self-employed individuals may postpone paying up to 50% of Social Security tax.) 
New rules let businesses accelerate depreciation to 15 years—versus the previously-set 39 years—for deductions related to renovations and health and safety upgrades.
The Work Opportunity Tax Credit provides a credit for businesses that hire people from certain categories, such as veterans, or who have been out of work for more than six months. The credit ranges from $1,200 to $9,600 per employee, and is available through 2025. 
As with anything tax-related, every new option comes with caveats and potential trade-offs, so businesses will want to work with tax advisors to map out the best strategy for turning the dark days of the pandemic into potential bright spots this spring.