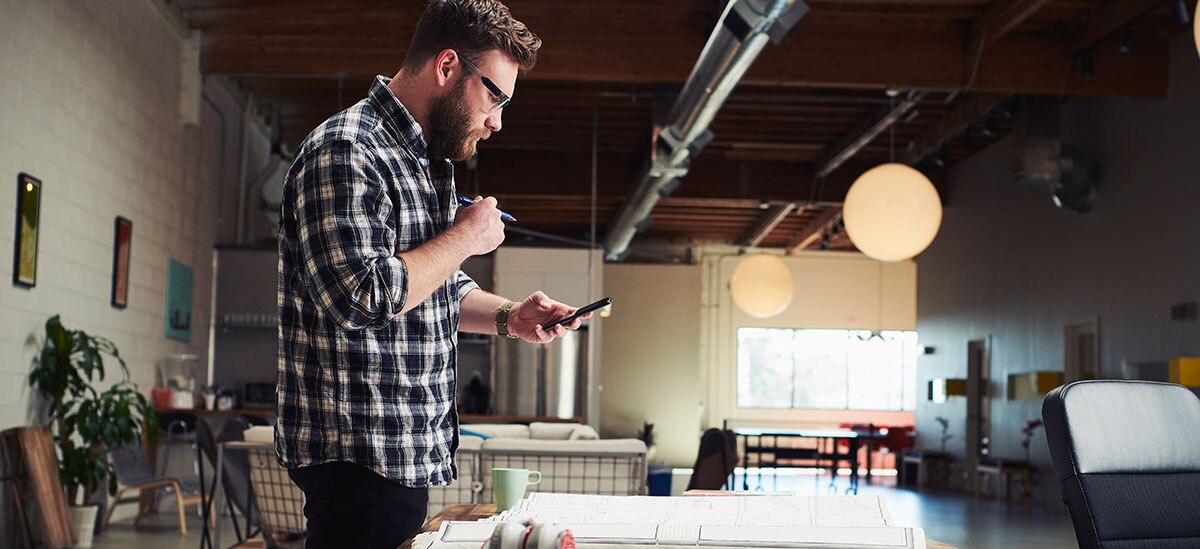 When the coronavirus pandemic forced shutdowns across the country and around the world, many businesses had to scramble to keep the bills paid and the doors open. For many, 2020 was a hands-on lesson in keeping a business going despite deep drops in revenue.
But for some business owners, managing through steep ups and downs is simply business as usual. Seasonal businesses, such as group travel business Grand American Tours[1] in Morton, PA, experience similar highs and lows every year.
Grand American Tours started as a motor coach travel company in 1986 and has evolved into a cruise business that plans and organizes group cruises primarily for senior citizen groups. Before the pandemic, the company was set to have its biggest year ever in 2020. "By the beginning of March, everything started cancelling and the cruise ships were grounded, and it turned out to be a very challenging year," says Nancy Magee, founder and owner. "But we're still thriving because, as a seasonal business, we were already set up for sustainability during the lower revenue months."
Because Grand American Tours' customers mainly travel from May through November, Magee was accustomed to running the business for five or more months each year without new revenue. The same strategies she has used for 35 years to build a successful seasonal business helped her company weather the coronavirus pandemic—and those strategies could also help other small businesses survive unexpected events, regardless of their business model.
Understanding the Challenges
Steady cash flow is a challenge for many businesses, but especially for seasonal businesses. Keeping the bills paid during the months with little-to-no revenue requires careful planning and spending all year round.
Staffing is another ongoing challenge for seasonal businesses. Business owners must choose to hire a brand-new staff every year, which requires either training and onboarding every single busy season or find a way to keep paying the same staff year-round, even when revenue is low or nonexistent. Before opening her business, Magee used to run a beachside restaurant, which was open only from May to September each year. There, she hired a completely new staff every season and had to make sure they were properly trained to meet her customer service expectations.
Building a Strategy
At Grand American Tours, Magee started out with strategies in place to manage the challenges of a seasonal business. Over time, she has implemented other effective plans for navigating business ups and downs. Many of these same strategies can help any business prepare for the unexpected.
1. Commitment to staff. Although Grand American Tours is a seasonal business, it employs a core staff who have been with the company for many years, some since 1987. Magee structures her business so that there is plenty of work to keep her staff busy during the off season, and the business maintains plenty of cash to keep them paid during those off months.
"I make it clear to my staff that once we make a contract with each other, they will have a job even if the business is up or down," Magee says.
2. Revenue management. In order to pay staff—and fulfill other financial commitments—on a year-round basis, Grand American Tours requires careful financial management. The company also maintains hefty financial reserves.
"I realized early on that a business will never run in a straight line; there will always be ups and downs," Magee says. "So, I decided only to use half of our earnings each year and always keep half in reserves. That makes it possible to keep going even when things aren't going well."
As the cruise lines remain mostly closed and most of the groups that travel with Grand American Tours book their trips a year in advance, Magee believes the pandemic will stretch into a two-year shutdown for her business. But because of a long-term commitment to financial reserves, her business will survive.
3. Be open to tweaking your business model. The most successful businesses—seasonal or otherwise—are often those that are flexible and nimble, able to respond to customer and market needs.
Grand American Tours traditionally operated motor coach trips from May to October because customers didn't seem interested in taking road trips during the rest of the year. However, when the company began organizing cruises, Magee and her staff found that their target audience was willing to take cruises later in the year. As a result, they started escorting a cruise every November, which helped increase business during slow times. "November used to be a very slow time, but now our customers love joining us on an annual cruise," Magee says.
And since the coronavirus pandemic shut down the cruise industry, Magee and her staff are pivoting again. "We're going back to offer motor coach tours, as people are more willing to take domestic trips," she says. "We're planning trips to Lake Tahoe and Yosemite, as well as Cape May."
4. Use down time creatively. There are plenty of ways to improve a business when you're not busy serving customers. For instance, Magee uses the off season to focus on staff training, marketing, and to develop and test new ideas. "You can always look over your website, see if it's functional, what's bringing the most traffic, and try new marketing initiatives," she says. "There are also plenty of training programs to work on with your staff to improve their customer service or other skills."
Finally, it's important to maintain communication and a relationship with your customers. "As the pandemic continues, we can't run trips right now, but we can certainly keep the relationship going and let our customers know we're here when they're ready to travel again," Magee says.
---
For more insights and guidance to prepare for the unexpected, visit pnc.com/businesswebcasts to view recent webcasts or register for upcoming webcasts that cover topics like financial planning and using customer data.