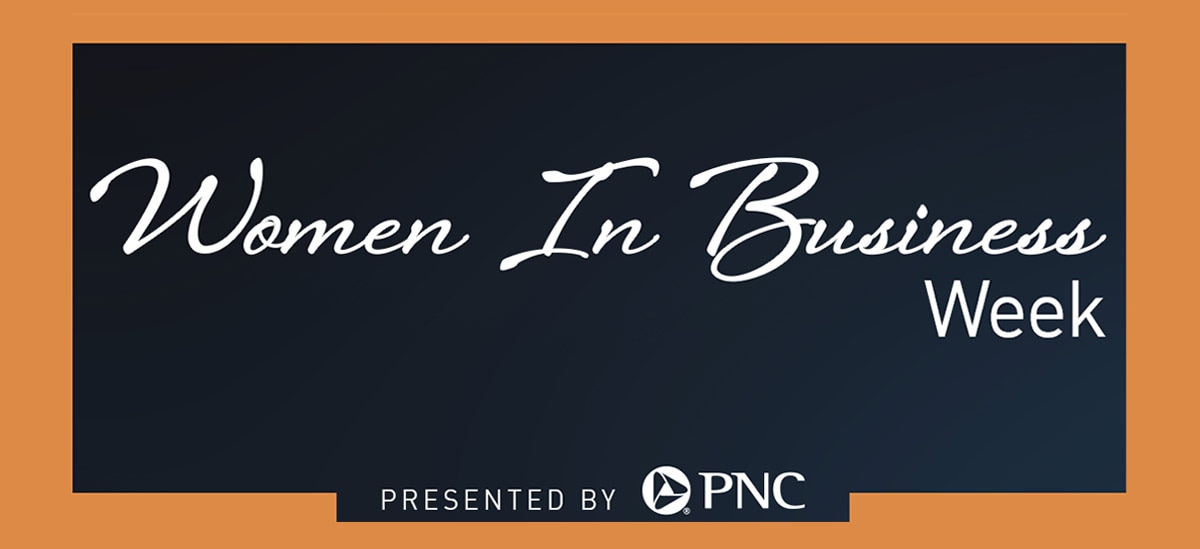 We hope you'll find topics of interest for you, and your business, in these free webcasts.

Watch video replays of the insights that were shared during the webcasts.
Fostering Diverse and Inclusive Workplaces:
Unapologetically Ambitious: A Conversation with Shellye Archambeau  
A candid conversation with executive and author, Shellye Archambeau, about her career and experience as a Black female and her advice for creating a diverse, inclusive workplace culture. Archambeau will share excerpts from her new book, "Unapologetically Ambitious: Take Risks, Break Barriers and Create Success on Your Own Terms." Discussion moderated by Richard Bynum, chief corporate responsibility officer, PNC.
Bring a Girl to Work Day:
Votes for Women
2020 marks the centennial anniversary of the ratification of the 19th amendment, guaranteeing and protecting women's right to vote. During this webcast - set in Nashville, Tenn., the state that put ratification over the top – the suffragists' hard fought battle to win the right to vote will be discussed. Featuring the author of  "The Woman's Hour", Elaine Weiss. Moderated by Tracey Silverman, senior vice president, credit products Expert, PNC.
Esports: Leveling the Playing Field for Women and Girls
A conversation with industry leaders who will debunk myths and shed light on the career and financial opportunities in this $1 billion industry for women and girls. Featuring insights from Angelica Sirabella of the Pittsburgh Knights Esports League and Auverin Morrow of Hi-Rez Studios. Moderated by Roseanne Silva, senior vice president, business chief technology officer, PNC.
Story Time with PNC Great Readers
With schools and many early learning centers closed due to the COVID-19 pandemic, it has been challenging for families to keep children entertained. PNC spearheaded a creative response to these challenges with the creation of PNC Great Readers, featuring more than 30 community partners from across PNC's markets reading aloud their favorite children's books on video. In this webcast we showcase three for you to enjoy with your children:  "Should I Share My Ice Cream," "Claudette's Miraculous Motown Adventure" and "The Very Hungry Caterpillar." Visit www.pncgrowupgreat.com to view the entire PNC Great Readers series.
Learn from the Experts:
Brand Trust in 2020
Building trust in your brand can lead to deeper, more resilient relationships. Experts from global communications firm, Edelman, share results from their Trust Barometer Survey. Featuring insights from Michele Anderson, vice chair of Brand in the U.S., Edelman. Moderated by Dresdyn Hefferen, senior vice president, Corporate Marketing, PNC.
Celebrating Hispanic Heritage Month with Nina Vaca
A lively conversation with Nina Vaca, Pinnacle Group chairman and CEO, and the Presidential Ambassador for Global Entrepreneurship. Hosted by PNC's Office of Diversity and Inclusion and Latino Employee Business Resource Group. Moderated by Vicki Henn, chief human resource officer, PNC.
Fighting Financial Fraud
A conversation about this parallel pandemic and how to protect yourself and your company, with PNC Chief Security Officer Debbie Guild and PNC Treasury Management Executive Miranda Creel. Moderated by Kate Rush, senior vice president and chief operations officer for security, PNC.
Women in Business Week Keynote Presentation:
PNC Presents a Q&A with Ellen Latham - Creator and Co-Founder, Orangetheory Fitness  
Join PNC and Ellen Latham for our special Women in Business Week Webcast, "The Heartbeat of a Billion-Dollar Business." Ellen will share the story of how she grew a business that she started in her own home into a successful fitness franchise. Topics will include:
Turning a job loss into an opportunity
The importance of mentorship
Deciding to franchise
Overcoming challenges due to COVID-19e
Self-Care:
Virtual Yoga  
A virtual yoga class led by Heather Peterson, chief yoga officer, Denver CorePower Yoga.
Reel Fitness  
Sharon McKim, physical therapist at PNC's Well-being Center* in Pittsburgh, Pa., shares tips and hacks for staying healthy at work and home through guided exercises, stretches and breathing techniques.
*The Well-being Centers are managed by Cerner Corporation, a leader in workplace health services.  Care received at the Center is provided and administered by Cerner and is confidential; no individual health information will ever be shared with PNC.
For more information about PNC's women's business advocacy, visit pnc.com/women.
---
To learn more about future webcasts and to view more webcast replays, visit pnc.com/businesswebcasts.