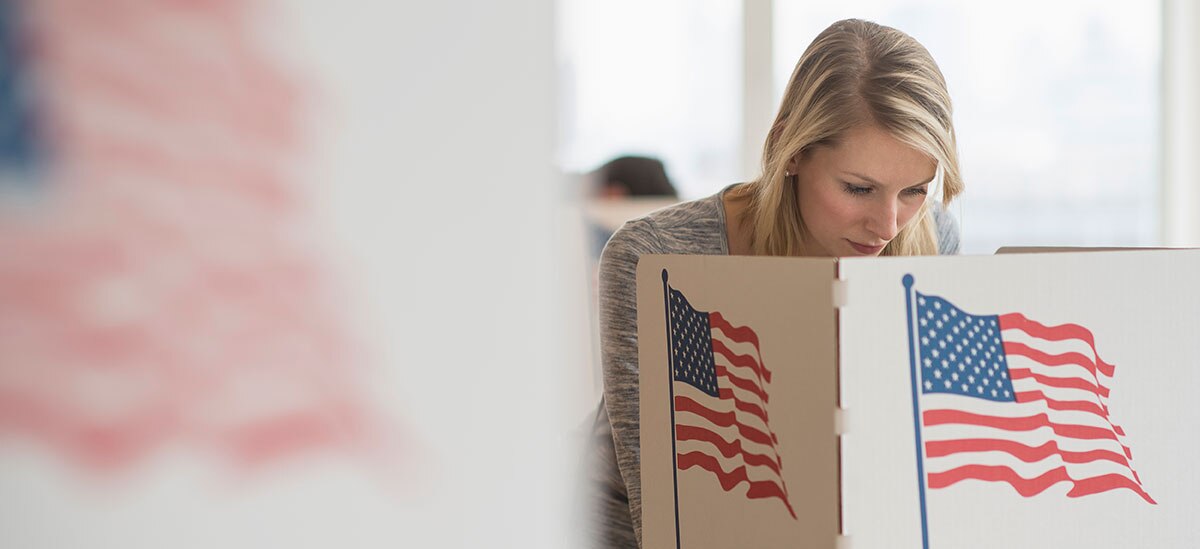 "Colorful" is probably not what comes to mind when you think about the suffrage movement. Your mind's eye is more likely to conjure up a stark black-and-white photograph from a history book that depicts mostly white women, wearing mostly white, as they picketed or marched for the cause.
In reality, the suffragists brilliantly used color to brand their campaign – as does the Brandywine River Museum of Art in Votes for Women: A Visual History, a colorful exhibition of the art, artifacts, costumes and props that women used to win the vote. Color brings the exhibit and the movement to life, from a stunning life-size display of the vivid purple "superhero" marching capes the suffragists wore for parades, to the wall of "Hidden Figures" portraits of 14 women of color who battled for the right to vote.
"Branding is something we think about as an invention of the modern era, but the suffragists were doing it quite effectively at the turn of the 19th century," explains Mary Cronin, dean of education at Brandywine, which is based near Philadelphia and also includes a 1,000-acre preserve near Pittsburgh. "Color played an important role. White was a color that women already 'owned' then. The addition of violet and gold branded the struggle. Records suggest that gold, white and violet represented the G, W and V in the slogan Give Women the Vote."
Visit the Exhibit, No Travel Required
Before the pandemic closed the museum in mid-March, about six weeks after Votes for Women opened to the public, visitors were treated to several performances related to the exhibit supported by PNC. The series kicked off in February with a storyteller and an art project for kids as part of the museum's First Sundays for Families program. A play commemorated the 19th Amendment centennial on International Women's Day in March. There was also an hour-long lecture, "Seeing Suffrage with 2020 Vision," that is now accessible in an online format as a three-part series.
"The Brandywine is a treasure in the Philadelphia area that we have been pleased to support for many years through PNC Arts Alive, an initiative designed to make art accessible," says Joe Meterchick, PNC regional president in Philadelphia, Delaware and South Jersey. "Supporting the museum's Votes for Women programming was an added opportunity to bring focus to an issue that we very much care about at PNC – gender equity in all areas of economic, social and political decision making."
Despite the museum's long closure, Votes for Women is still reaching a broad audience, says Kathy Freney Smith, associate director of development for Brandywine. In addition to making the 2020 Vision lecture available online, more than a dozen short virtual tours at the museum's new "at home" site, with more added weekly, offer a glimpse into some of the exhibition's highlights, including Freney Smith's favorite postcards and political cartoons, revealing that even the serious suffragists had a sense of humor.
The Brandywine is also creating a Votes for Women microsite with educational resources and a teacher's guide that can bring this timely issue into classrooms this fall.
Find them on the Web:
Brandywine.org/museum
brandywine.org/brandywine-home