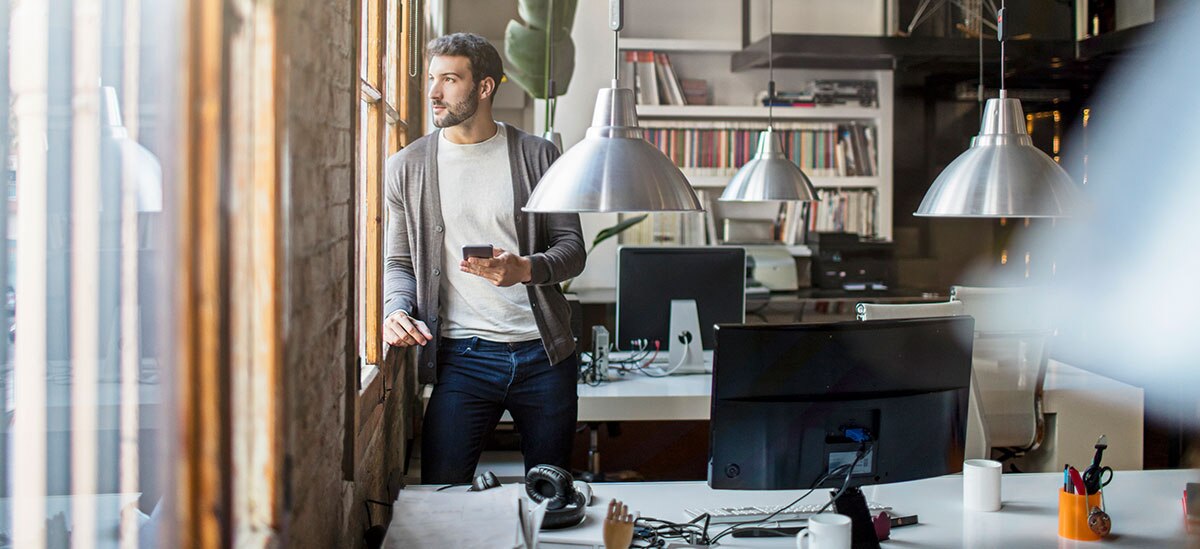 It's hard to believe that it was mere months ago that small businesses were optimistically anticipating the dawn of a new decade. But today, the start of 2020 feels like a lifetime ago, and the business New Year resolutions you so hopefully made probably seem obsolete.
The silver lining is that if 2020's upheaval taught us anything, it's that the ability to innovate and rely on our resilience can help us survive and thrive, even during rough patches. Before we say "good riddance" to 2020, it's essential to reflect on the past as we look forward to new opportunities.
In that spirit, we recently revisited a piece we published in January 2020 on "
Business New Year Resolutions
," expecting it to read like a foreign language. Imagine our surprise to realize that business fundamentals remain foundational, even when the world is turned upside down as it was with COVID-19. We took those "old" 2020 resolutions and updated them slightly for 2021, through the prism of facing current realities while preparing for the unexpected.
Old Resolution: Track your expenses to better manage cash flow.
New Resolution: Adapt your business as needed to keep cash flowing.
Indeed, it would help if you kept an eye on expenses to ensure you aren't inadvertently wasting money. But, as business norms changed almost overnight, the organizations that succeeded were those who improvised and revamped in the spur of the moment. For example, many companies that relied on foot traffic pivoted to delivery. Others began providing virtual services, selling gift cards, or offering subscriptions to keep their cash flow intact. As we face more unknowns, it's wise to look at your business model and see where you should adapt to keep sales healthy.
Old Resolution: Delight your customers so you can grow your business.

New Resolution: Maintain a customer-centric philosophy to inspire confidence
Consumers are wary of venturing out, and with good reason as COVID-19 continues to spread. That's why small business owners must implement policies that emphasize your customers' and employees' safety, such as
adopting contactless payment solutions
, encouraging face coverings, and increasing your sanitation protocols.
Statistics point to the efficacy of these strategies: A recent study from Washington University's Olin Business School, found that a mask mandate helped boost consumer spending by an average of 5%.
[1]
And an Ipsos survey found that 62% of consumers say they would stop shopping at a retailer they didn't believe was taking their health and safety seriously.
[2]
Taking steps that emphasize your commitment to customer safety can pay off in more ways than one.
Old Resolution: Up your marketing game to expand your reach.



New Resolution: Communicate regularly and transparently.
Yes, marketing matters—possibly even more so today—but your key focus should be on maintaining ties with loyal customers. With so much in flux as local municipalities continually change their guidelines, small businesses need to stay in constant contact with their customers to keep them in the loop on the latest. Maybe you've moved to curbside or delivery only or require reservations. Many companies are changing their hours to heed local restrictions or contend with staffing challenges. In addition to keeping customers apprised of logistical changes, you can also provide inventory information to avoid extraneous trips. And finally, communicate those new health and safety measures, so customers feel comfortable with your precautions.
Old Resolution: Commit to professional development since upskilling will help you thrive.

New Resolution: Be prepared for the unexpected.

Professional development will always be important for keeping your skills sharp. But, if we learned anything from 2020, it was that "This is not a drill." Small businesses in nearly every industry had to adjust on a dime to stay afloat, whether that was transitioning to a remote workforce or moving their operations online when storefronts closed down. No amount of training could have prepared us for most of the eventualities we experienced, further underscoring that the best way to deal with a crisis is to maintain a flexible perspective and a commitment to innovating on the fly as needed.
Old Resolution: Delegate routine tasks to free up time for strategy.

New Resolution: Devote time to contingency planning.

While no one could have predicted the sudden events of 2020, it's still true that the best time to prepare for a crisis is before it happens. As you contemplate your plans for 2021, remember how you handled the disruption of 2020 and consider how you can set yourself up for success.

For example, did you find your operations were hindered due to a workforce that wasn't equipped to work remotely? Figure out how to update your systems so you can transition seamlessly if needed again. Did you realize you relied too much on walk-in traffic? Perhaps you should create a pipeline of repeat business through online ordering or a subscription model. Did you lack crucial insurance or a
line of credit
that would have helped you better weather a down business cycle? Review what worked and what didn't and prioritize building the requisite systems and relationships accordingly.
Now is also an ideal opportunity to create or update your communications protocol. Maybe you were scrambling to reach critical customers to reschedule appointments or weren't able to update your website easily. Put plans in place to make it easier to handle any crisis, even something as mundane as a weather-related event.
Old Resolution: Take time for yourself.

New Resolution: Take even more time for yourself.
It's hardly a revelation that burnout, stress, and anxiety spiked in 2020. A recent survey
[3]
from the Centers for Disease Control and Prevention (CDC) found that over 40% of adults reported struggling with mental health issues. Small business owners have been on the front lines, facing disrupted routines and often assuming extra caregiving duties in addition to the full-time+ responsibilities of running a business. Whether you find yourself recharged from meditation, exercise, reading, napping, or connecting with loved ones, don't sacrifice these breaks. Schedule them in and make those moments sacred.
---
As you grapple with the uncertainty that is liable to continue as a hallmark of 2021, remember that you can count on your PNC banker to answer any business questions you have. Visit our website to find out more about PNC Business Banking-related products and services that can help you thrive in 2021.