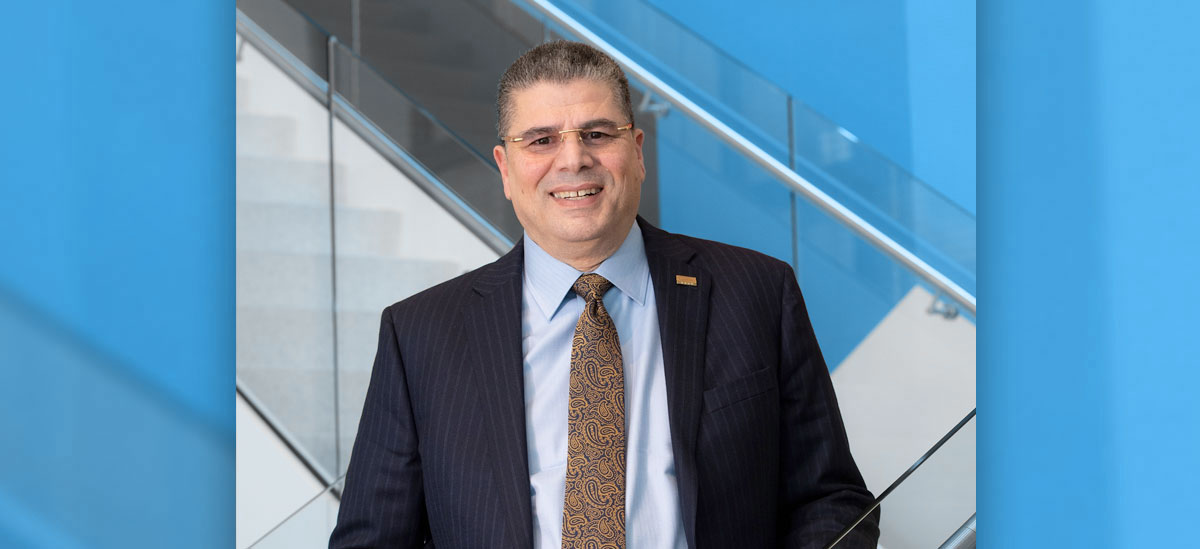 This is a year of tremendous change, but also tremendous growth and opportunity for PNC. I am excited for the future of PNC's Small Business Banking organization as we continue serving existing customers and adding new capabilities in new markets.

Our Commitment to You

What has always made PNC a special place is our local delivery of a what has become a national brand. With the acquisition of BBVA USA we are expanding into new high-growth markets in the South and West. The deal means that nearly anywhere you travel in the United States, there will be a PNC on Main Street.

As we grow, the scope and number of people that we serve will change. What stays the same is our commitment to making banking as easy as it can be for the small businesses that we know are the backbone of the communities we serve. Through tailored solutions, leadership and expertise, we will deliver the specialized service our customers have come to expect from PNC as well as enhanced offerings including:
Products and services focused on serving customers in the healthcare industry: With open integration to other parts of PNC, we have the organizational capability to support the industry during this critical time with innovative and catered products and services.

A payment solution specific to small business customers through our Treasury Management and Merchant Services: We know your business is unique and needs a unique plan to manage payments and receivables. Our dedicated small business treasury management team and account executives can help build a solution that fits your growth plan.
BBVA USA brings their depth of SBA experience and history of SBA success as evidenced by their historical SBA national rankings.
SBA fits into our overall commitment to being a Main Street bank not a Wall Street bank, meaning we are very committed to supporting the communities where we do business. We work side-by-side with the local businesses and organizations.

Serving You

PNC's products, services and expertise are time-tested, but the talent that implements those solutions is what will help PNC grow and stand apart from our peers. Through the BBVA USA transition, we are excited to acquire top decision-makers and relationship-builders in our new markets. Additionally, we are planning significant growth in resources for our Small Business Banking team in the Southwest to be led by Elizabeth Dobers, who brings more than 36 years of experience in Small Business finance.

In building our expanded team, we remain committed to our organizational value of diversity and inclusion. We are stronger when diverse ideas and backgrounds are represented in our workforce and know that the most effective way to serve you is by building a team that reflects the makeup of our communities.

As we enter the Autumn of 2021, we are still faced with the challenges of an unpredictable global pandemic. Just as our customers continue navigating changes to the way they interact with consumers, we will adapt to serve you in a safe, effective and efficient way that is respective of local safety standards. Our suite of online and mobile banking solutions for your small business will continue to mean the bank is available to you when, where and how you need it.

Moving Forward

The acquisition and transition to new markets is an exciting and opportunistic time for PNC's Small Business Banking team. We are committed to reaching our goals ahead for growth and continued innovation for our customers and look forward to continue serving the unique needs of all clients. Thank you for continuing to choose PNC as your trusted advisor to help you and your business achieve financial wellness.
---
Throughout his 28-year tenure with PNC, Ehab Hammad has held various leadership roles within the Retail organization, currently serving as Head of Business Banking. He has been recognized for cultivating winning teams that deliver impactful results within fast-paced, dynamic environments. Ehab serves on the Board of Directors for KEEN Greater DC-Baltimore and Opera Philadelphia. He received undergraduate degrees from Alexandria University and Spring Garden College and holds a Masters of Business Administration (MBA) from Philadelphia University. Ehab and his family reside in Greater Philadelphia.