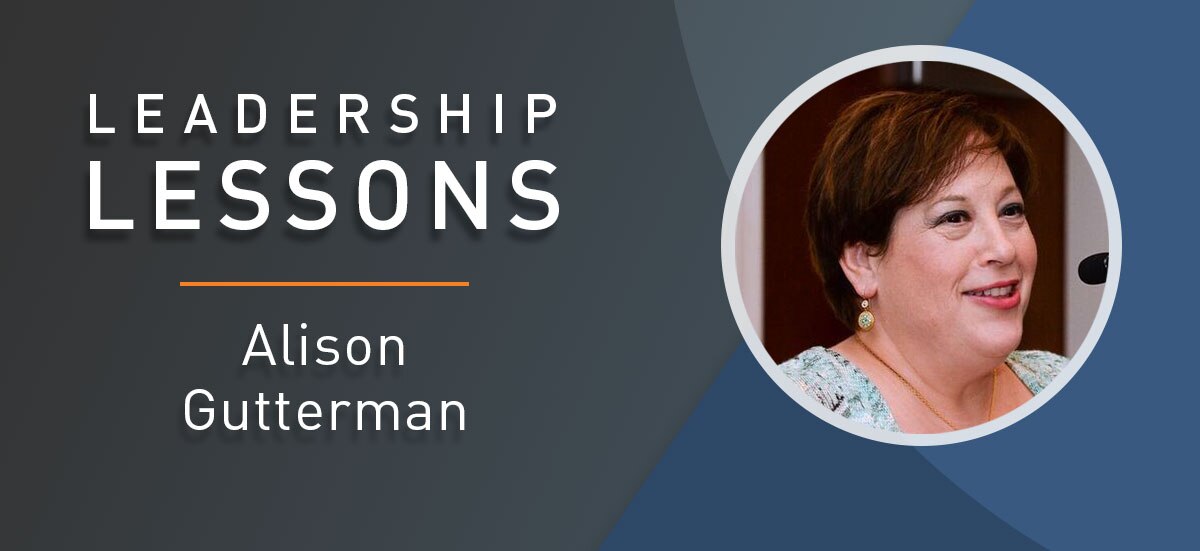 Jelmar    Skokie, IL
As women, we tend not to toot our own horns often enough. It's important to be able to speak concisely and communicate clearly so that other women can learn from our experiences.
What's the most important business lesson you've learned, and how did you learn it?
Don't be afraid to fail. I've been a theater buff since I was a child. I would try out for every play, and while there were roles for me, they were seldom the lead roles I wanted. I learned that I needed to be a rubber band with the elasticity to spring back, understand that I just wasn't what the director needed at that particular time, and try again.
The takeaway for business is that even if you fail 1,000 times, it doesn't mean you're a failure. You may simply need to pivot. Business changes so fast today that we can't expect a straight path to our goals; there are likely to be times when our plans go a little off course. Resilience is key to our success.
What have you found to be unique about running a family business?
Sometimes people who come to work for a family business underestimate how culturally similar it is to being part of an actual family. We get to know one another more personally than co-workers typically do in a corporate environment.
Jelmar employees thrive in our family-oriented culture. We share the philosophy that when our hearts are filled with joy, we exude that positivity in business. It pushes us to excel not only at work but in every facet of life. So when I get more excited about an employee's grandchild getting her first tooth than I do about her sales numbers, it's all part of what makes Jelmar, Jelmar. Happiness begets happiness ... and success.
Will you describe your leadership style and explain how you came to be that kind of leader?
I recognize that this isn't "The Alison Gutterman Show;" it's "The Jelmar Show." I empower employees so they feel free to question the way we're doing things and share their own solutions. If they can explain why their idea is better, and they're willing to stand accountable for its results, then I give them the opportunity to put their plan into action. I want them to flex their skill sets but also understand that they hold responsibility for the outcome.
My leadership style is constantly evolving; I'm a stronger leader today than I was five years ago. In large part, I attribute this improvement to my participation in women's organizations. The members of C200, for example, have become great friends and role models for me. They challenge me personally and professionally to be my best and to recognize opportunities for growth.
How do you hire?
Hiring is one of most difficult things we're asked to do as business leaders. I look for experience and a good cultural fit more than details on a resume. What has this candidate achieved professionally? Do they stand accountable for their efforts? Are they collaborative? Do their values align with ours? You answer these questions by meeting and talking with them.
Even so, we all make hiring mistakes sometimes. When we do, we're faced with another difficult decision: fire quickly? Or give them more time and space to assimilate? If you see that the new hire is clearly striving to understand and embrace your culture, then give them some latitude. But if you sense a cultural disconnect — i.e., they show no respect for your history, practices and people — fire quickly for everyone's good.
How do you continue to grow at this stage in your career?
This past year, I freed myself from some of the day-to-day minutiae by hiring a chief revenue officer and a chief strategic officer. My objective was making time to participate in more speaking engagements and to work with an executive coach to identify ways to accelerate our growth.
Know that you have the smarts, creativity and drive to accomplish anything you'd like. Women amaze me in their commitment to be there for their families while also building successful careers. If you ever feel like "Woe is me; it's a man's world," push that thought right out of your head. Look at all of the powerful women in business today and all of the investors committed to supporting women's ventures. Don't get frustrated when people say no. Keep pressing on; you can achieve anything.
What piece of advice would you give to women business leaders?
Also: Get media training. As women, we tend not to toot our own horns often enough. It's important to be able to speak concisely and communicate clearly so that other women can learn from our experiences.
---
Alison Gutterman is president and CEO of Jelmar, a family-owned manufacturer of CLR and Tarn-X cleaning products. After beginning her career at Jelmar in 1993 without a desk or job title, Gutterman worked her way up to customer service representative, vice president of sales and then COO before taking the reins from her father in 2007. As the first woman and third-generation owner, she has led the company to unprecedented success.
PNC is a proud sponsor of The Committee of 200, which includes 500 of the world's most successful female corporate executives and entrepreneurs, whose companies generate more than $1.4 trillion in annual revenues.