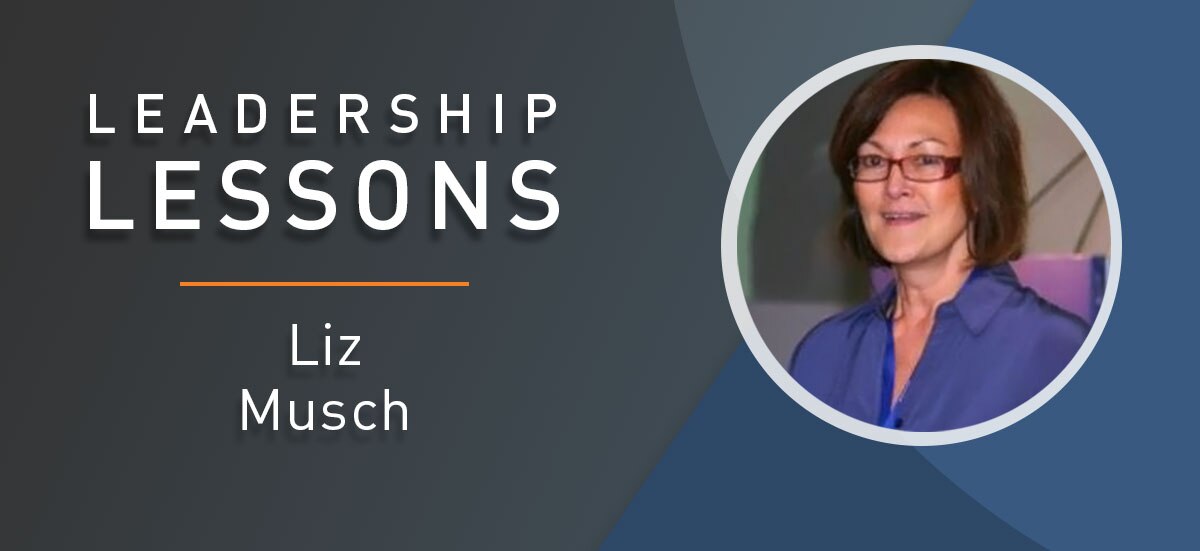 LM Global Advisor
Be true to yourself, have clarity in terms of what you want, and always demonstrate integrity... It all starts by being clear on what you want, and then targeting precisely and going after it.
What's the most important business lesson you've learned, and how did you learn it?
Recognize that not everyone is like you, and that you may need to adapt your style to build meaningful relationships, particularly in international settings.
I learned this when I moved to Europe and began working with business leaders from a broad range of cultural backgrounds. I would make presentations in my direct, high-energy style, enthusiastically explaining ideas and solutions, and leave these meetings thinking that the CEOs in the room were in agreement with me. Later I'd discover that they were not.
My boss, the European CEO, whom I respected very much, pointed out to me that I needed to become more aware of how I was being received (my energy can overwhelm), and adapt my style accordingly. I learned to be a better listener and to create an environment allowing others to really tell me what they think.
Will you describe your leadership style and how you developed that style?
Over the years, people have described my leadership style as "tough love." I hold high standards and ambitions for others as well as myself, and I make these really clear. They know that I demand a lot but that I always try to ensure they also get a lot in return. I believe in the old adage of "work hard, play hard," and I like having fun with my teams when we've made a major achievement. And I'm a big believer in supporting and mentoring others.
In business, leadership is everything. Leaders need to know how to make decisions, communicate objectives clearly and facilitate an environment where people can give the best of themselves.
What are the most important things to consider in hiring employees and managers?
Of course, criteria vary depending on the position being filled, but, in general, I consider smarts and a strong work ethic non-negotiable. Recruiting is one of the hardest things to get right and I have learned to trust my instinct. How a new employee engages with the rest of the team is as important as the talent that that person brings to the party.
How do you continue to grow personally and professionally at this stage in your career?
I seek activities and associations where I can not only contribute but also learn and continue to be stretched. I love new challenges, new markets and new situations, so I look for opportunities where I can increase my knowledge and capabilities. When I stop learning, when my career stops being interesting, I suppose I'll stop working.
I am also a proud member of C200, a peer group of amazing professional women from whom I learn a lot. As both a member and international region chair of C200, I recognize, and benefit from, the invaluable support we provide one another through all stages of our careers. Having always been on the corporate side, I'm particularly interested in the perspectives of our entrepreneurial members, whose instincts and responses to various challenges tend to be quite different from my own. I find great inspiration and enrichment being part of this diverse network of business leaders.
What piece of advice do you give to young business leaders?
Be true to yourself, have clarity in terms of what you want, and always demonstrate integrity. Some of my most interesting jobs came from my reaching out to specific CEOs to say, "I want to work for your company." I knew what I wanted to do next, where I wanted to go. I did my homework, and I thought about the value that I could bring to the organization. It all starts by being clear on what you want, and then targeting precisely and going after it.
---
Liz Musch advises international organizations through her company, LM Global Advisor, and serves on several boards. A corporate leader with a history of generating growth and stakeholder value, Musch began her career in advertising in New York City.
A transfer to Paris led to her global career, a journey that has included more than 25 years as a CEO in multinational professional and marketing services companies, and more than 20 years serving on private, public and nonprofit boards. Musch also serves as international region chair of C200.
PNC is a proud sponsor of The Committee of 200, which includes 500 of the world's most successful female corporate executives and entrepreneurs, whose companies generate more than $1.4 trillion in annual revenues.