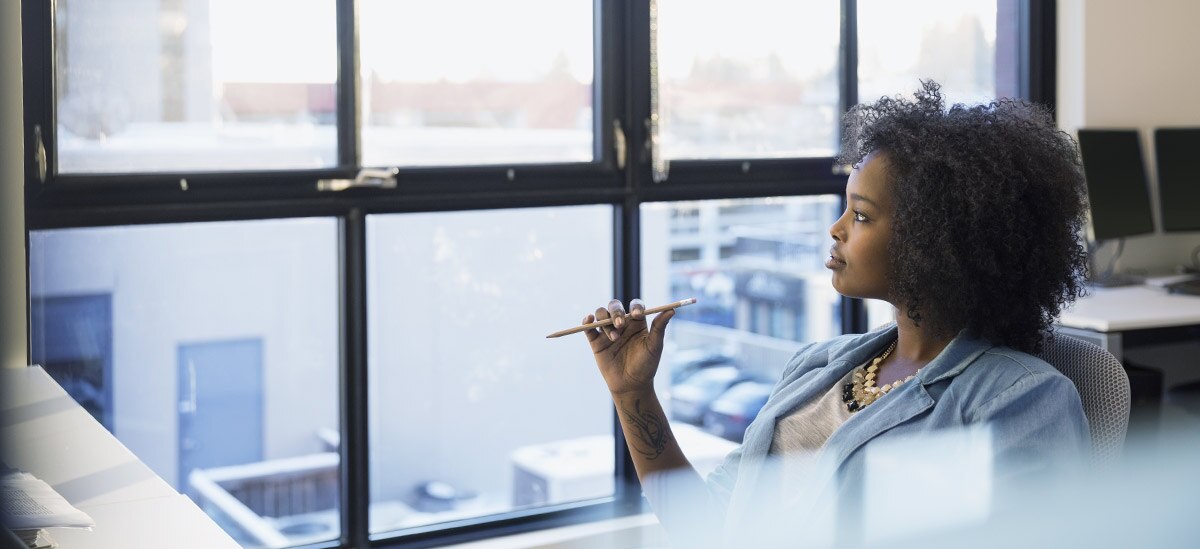 Thirty years ago, H.R. 5050 changed the world for businesswomen, yet there is still much ground to be taken for women to achieve equity as business owners and executives. If you're a woman who owns a business or impacts hiring and procurement decisions in your company or boardroom, consider participating in one or more of the following opportunities to continue women's advancement in business.
Build more million- and billion-dollar companies
Breaking the elusive million-dollar revenue glass ceiling remains a challenge for many women entrepreneurs. While some consciously choose to stay small, others limit their growth potential by not seeking investment capital or loans to grow their businesses. A 2018 study of 20,000 small business owners by SCORE, an SBA-supported nonprofit providing small businesses with education and mentoring, found that just 25% of women business owners seek financing as compared to 34% of their male counterparts.[1]
"Women who are debt-averse must recognize that while they're waiting to self-fund a new hire or a vital piece of equipment, opportunity may pass them by," says Beth Marcello, director of Women's Business Development at PNC. "We encourage women to use someone else's money to grow their businesses."
Women have more financing opportunities available to them than ever before, adds Les Pasternack, PNC group manager of SBA Finance. "A growing number of women entrepreneurs are discovering that lending can be a critical growth component for their businesses, whether it enables them to start their business, make capital purchases, fund inventory, move to a new location or sustain finances when inflows and outflows don't align perfectly," he says. "Advocates like PNC are ready to help."
In addition to bankers, Pasternack adds, resources such as SCORE and the SBA Women's Business Centers and Small Mentor Program can help business owners prepare to become borrowers.
Rethink your target market and procurement practices
When the H.R. 5050 team drafted its four major provisions, they intentionally omitted a fifth highly desirable provision: setting a requirement for a percentage of government contracts to go to women-owned firms. "They knew government contracts would be a sticking point, because too many organizations —notably, defense contractors — wanted male-owned companies to continue getting those dollars," explains Molly Gimmel, co-founder and CEO of Design To Delivery Inc., a government contracting firm that provides acquisition and program management support services to the Navy, Coast Guard and several civilian agencies.
Six years later, the Federal Acquisition Streamlining Act of 1994 specified that 5% of government contracts should go to women — a goal the government didn't meet until 2015, and has not met since.[2]  And while government agencies are becoming increasingly aware of the 5% goal, Gimmel says many more should be earmarking contracts for women-owned companies. At the same time, more women need to certify their companies and aggressively pursue government contracts as a growth strategy.
"The federal government is the largest purchaser of goods and services in the world — not just huge defense system purchases but computer systems, office supplies, landscaping services, you name it," she says. "These are our tax dollars; why shouldn't women have the same opportunities men do to grow our businesses through government contracting?"
All companies — including women-owned companies — can make a difference by contracting more women-owned suppliers, too, says PNC Director of Supplier Diversity Maureen Seskey, under whose watch PNC purchased nearly $83 million of products and services directly and indirectly from 520 Women Business Enterprises (WBEs) in 2017. Seskey recommends inviting certified women-owned vendors to bid on RFPs and offers this advice to suppliers: "Certification as a WBE or MBE (minority business enterprise) is an essential first step. Then make sure you're in the pipeline of the companies you want to work with."
Advocate for women on boards
Increasing women's participation on boards is a critical component of supporting women's business endeavors, and while female board directors are gaining ground, there's still a long way to go. According to The Wall Street Journal, 31% of new board directors appointed to the 3,000 largest U.S. publicly traded companies in the first five months of 2018 were women.[3] The U.S. 30% Club also reports a notable increase, saying that nearly 25% of S&P board directors are women, up from 20% when the organization was established in June 2014. (The target is 30% by 2020.)
Participating in organizations such as the 30% Club and 2020 Women on Boards, and taking proactive steps within your own organizations to advocate for women on boards, continue to be pivotal ways to advance the business community toward gender parity.
Seek mentoring or become a mentor
Savvy women build strong businesses and sustainable careers. Mentorship, whether peer-to-peer or mentor-to-mentee, is an invaluable tool for raising your level of prowess and expanding your network. Numerous businesswomen's organizations offer mentorship opportunities, including the Women Presidents' Organization (WPO), C200, ATHENAPowerLink, NAWBO and the Women's Business Enterprise National Council (WBENC). For more details on these programs, or to access PNC's resources for female financial decision makers, visit pnc.com/women.
Read more about the impact of the Women's Business Ownership Act at pnc.com/women, where you may download the NAWBO white paper, "Spotlight on H.R. 5050: The Bill That Changed Everything for Women Business Owners."