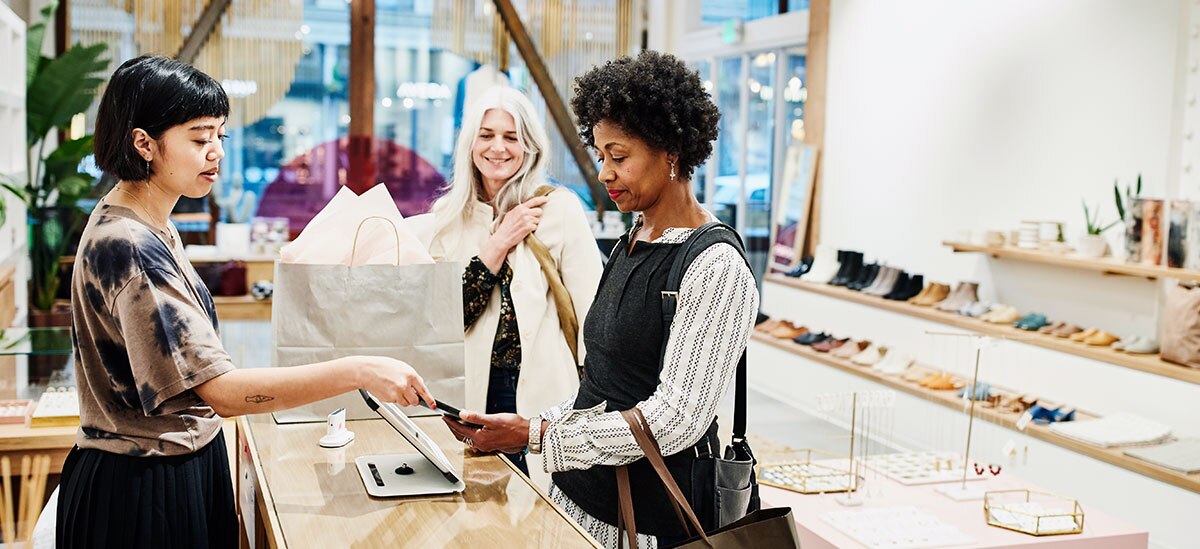 Believe it or not, there are more than 200 ways[1] businesses can be paid for products and services worldwide. From traditional cash and checks to credit and debit cards to e-payments and digital currencies, customers enjoy a wide and growing range of choices when it comes to settling their bills. And cash is increasingly being supplanted by these other options.
The Growth of Non-Cash Payments
A recent study by consulting firm Capgemini[1] identified 390 billion payment transactions using credit and debit cards and other non-cash methods in 2014 worldwide, a nine percent increase over the previous year. Signs show this will continue to trend upward.
The growth in ways to pay means a challenge and an opportunity for business owners. The challenge lies in meeting the sometimes-significant technical and operational requirements for providing alternative ways to pay. The opportunity is equally large. Simply put, the more ways to pay a business offers, the larger its potential markets. Therefore, the opposite is also true: Restricting the number of ways a customer can pay reduces the size of the market and the chances of making a sale.
Common Methods of Payment
Cash is the oldest and widely accepted method of payment. It is simple, fast, low-cost, and has a lower risk of fraud. But when a business follows a cash-only policy, it can't do business with customers who don't have enough ready cash on hand.
Paying with checks is another traditional method of payment that allows businesses to accommodate more customers than a cash-only policy will allow. But accepting checks also requires having effective fraud-prevention policies, and training employees to apply them.
Payment via credit and debit card is becoming more and more popular. The Federal Reserve Bank reports that in 2012[2], there were 776 million general purpose cards in force, including 334 million credit cards, 283 million debit cards, and 159 million prepaid cards. Card payments are easy and convenient for purchasers, though businesses pay fees for accepting cards, and fraud can also be a concern. However, given the popularity of credit and debit cards, most businesses consider accepting them.
Newer Ways to Accept Payment
Among more recent payment methods, the fastest-growing are digital wallets, which lets buyers link credit cards or bank accounts to an electronic wallet. Digital wallets are especially important for mobile commerce and person to person transactions where direct credit card payments can't be accommodated. Often all that is needed is an email address to make or request payment.
Some payment methods are just well-suited for different types of transactions. For instance, tags enabled with radio frequency identification (RFID) are used to bill motorists traveling through toll booths. Cryptocurrencies, notably Bitcoin, offer a still-untapped potential for swiftly and inexpensively transferring funds via digital networks.
Not every business needs to adopt every payment method. And for some businesses, cash-only will continue to be the default (if not only) way to pay. However, the shift to new payment methods amounts to Business owners who want to be victorious as the struggle between traditional and 21st-Century payment methods plays out need to carefully investigate whether and how they can offer more ways to pay.