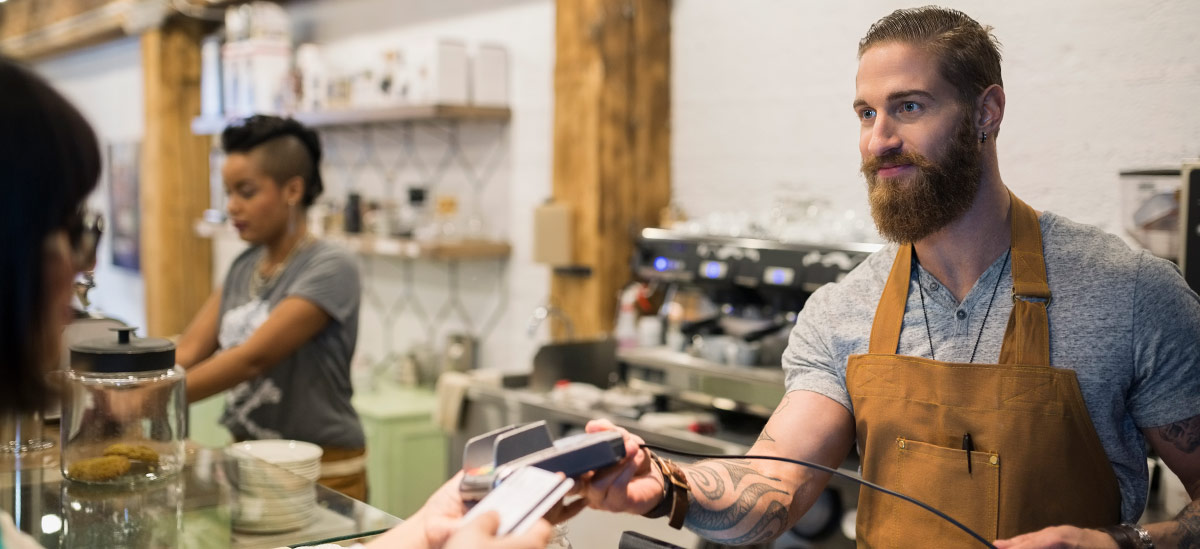 Today customers can pay instantly by waving a phone in front of a scanner or swiping a card without signing anything. Digital options are growing; unfortunately, convenience for customers sometimes means headaches for small businesses.  
There's a lot to consider when selecting a payment processing solution for your small business. Here are four common digital payment challenges and solutions.

1. Fraud Protection
Challenge: Cybercriminals hack databases and steal identities. Research shows 54 percent of data breaches are related to identity theft, 17 percent are aimed at financial assets and 11 percent want account access, according to this Nasdaq article.
Solution: Find a payment processor with strong fraud protection policies and safeguards in place. Ask the vendor to explain how data is stored and safeguarded, how the system protects against phishing and how it complies with strict credit card security regulations, such as PCI DSS.
2. Mobility
Challenge: Small business owners are on the go and not always tied to one location. For example, a restaurant owner might have a brick-and-mortar store in town and a food truck on the road.
Solution: Look for a payment processing option that's compatible with your smartphone or tablet. With a small point-of-sale reader, you can swipe cards and accept digital payments in any location.
3. Data Access
Challenge: Collecting payments is important, but it's only part of the puzzle. Many small businesses run into data accessibility problems with payment processors. You must keep records of payments made every day, have 24/7 access to these files and be able to filter the data for useful information – but not every payment processor offers this.
Solution: Look for a payment processor that provides a wealth of data you can use both for recordkeeping and marketing purposes. Look for income reports, customer payment preferences and automation options that generate reports for you and send them directly to your inbox.  
4. Ability to Accept a Variety of Payments
Challenge: Some payment processors specialize in specific types of payments. For instance, some only allow customers to swipe a credit or debit card and don't accept gift cards or 'contactless' payments made with smart phones. A recent Statista report shows that 56 percent of customers paid by waving their phones at register terminals in the last three months.
Solution: Do your homework and ensure the payment processor accepts a variety of payments.
Remember these suggestions when shopping around for a new or upgraded payment processing platform that can help you streamline cash flow. Get more insights from a PNC Business Banker.