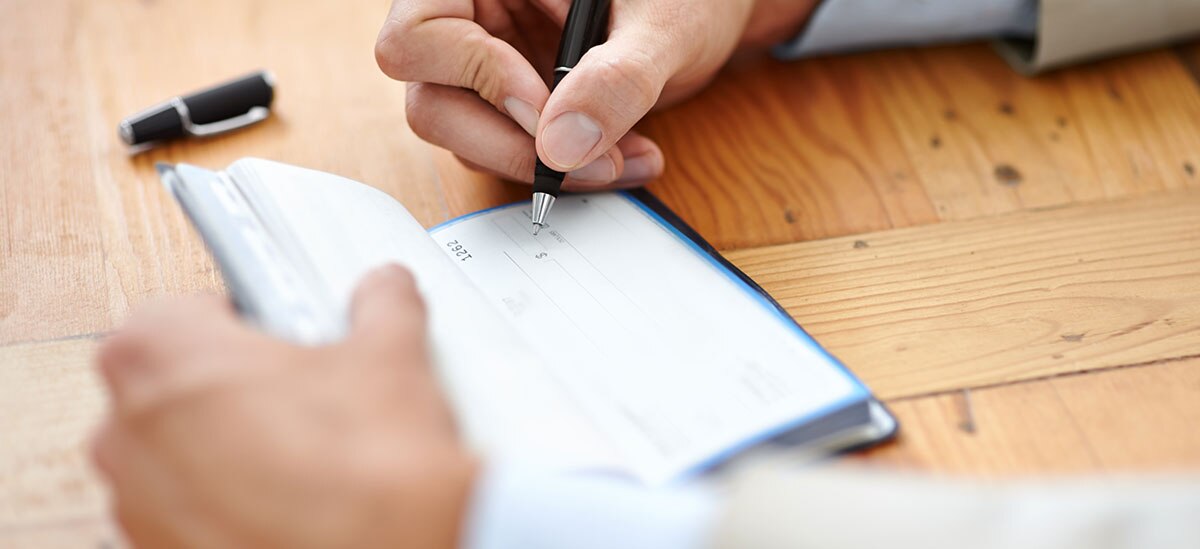 If you're still writing or cashing checks to cover expenses, you may be missing out on ways to improve your business. While you aren't necessarily alone, you're in a dwindling group of business owners who are switching to more modern forms of payments to reduce fraud and get paid faster. The benefits of credit cards and e-payments aren't just limited to that—it's also a way to accumulate data on how your money is being used.
Should You Still Accept Checks?
Paying by check has been increasingly declining over the last decade, according to the Federal Reserve System. The number of payments by check fell to 18.3 billion transactions in 2012—which is less than half the number of checks that were used in 2003.
At most stores, it's not an uncommon sight to see a sign that checks are no longer accepted. It's easy for someone with an empty (or closed) checking account to write a check for a purchase and then have it bounce. While this is a federal crime, many small businesses don't have the resources to pursue this kind of legal action, so it's just easier to avoid the risk.
How Can Accepting Credit Cards Help My Business?
Not only have checks fallen out of popularity because of how cumbersome they are for everyone involved, other payment methods—especially credit cards—allow the customer to pay faster and for you to get paid faster, whether your business is brick and mortar or online.
By processing credit cards using payment processors, you can email receipts and invoices to customers, making it easy for them to pay online. Collecting payments via credit cards also allows you to automatically collect recurring payments, like monthly subscriptions and other payment plans. This way, you don't have to manually bill recurring clients every single month.
If you're running your business entirely online, collecting payment by credit cards is critical to not just getting paid faster—but getting paid at all. If you didn't accept credit cards, you'd have to wait for clients to mail a check and wait for it to clear.
What Other Benefits Does Accepting Credit Cards Offer?
Another major benefit of accepting credit cards instead of checks—aside from ensuring you get paid—is being able to run your business more efficiently. By investing in more automated systems for keeping track of client transactions, you can use that data to analyze emerging demographics and other market trends.
This efficiency can also free up time that allows you to invest in other parts of your business that enhance the client experience and save you time and energy on the back end. Running a lean, efficient payment system can help you focus maximum effort and attention on serving your clients—without worrying about your accounting.