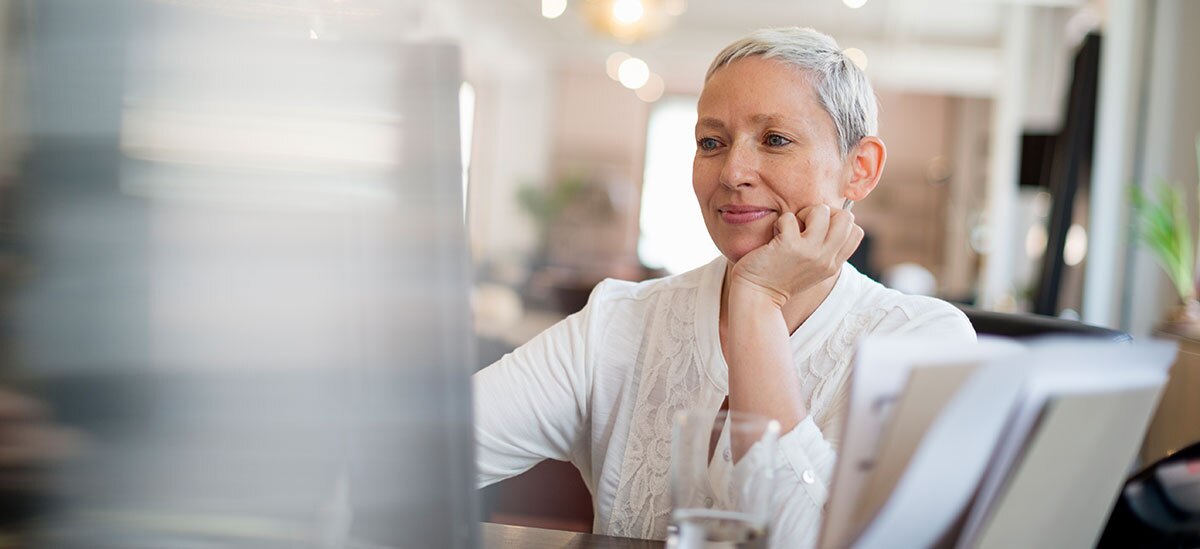 There's a financial revolution happening – and it's being driven by women.
From the corporate board member to household CFO, women are increasingly occupying leadership positions and making financial decisions for their businesses and families. That's why PNC launched the Women's Business Development program 15 years ago – to support female financial decision makers and their goals.
During its first-ever, all-virtual Women in Business Week, PNC brought together female industry experts and trailblazers to share their knowledge and unique experiences.
Whether you run your own business or are making financial decisions for the first time, these webcasts – now available for replay, provide the opportunity to learn from other inspiring women. Sessions cover everything from candid conversations about creating diverse and inclusive workplaces, to financial fraud mitigation and educational programs about the esports industry.

Here's a look at five things you don't want to miss from these thought-provoking conversations.
Ambition requires growth

According to former CEO, board member and author, Shellye Archambeau, if you're not challenging yourself, you're not growing. Ambition requires growth and growth means taking risks.
After 14 years, Archambeau left IBM – the only company she'd ever known – to fulfill her lifelong goal of becoming a CEO. During this webcast, she shares her career experiences as a Black female and provides excerpts from her new book, Unapologetically Ambitious: Take Risks, Break Barriers and Create Success on Your Own Terms.

Watch this Q&A session to learn how to be intentional about your career future and what to say the next time someone asks you about your work.
Staying alert is key to fighting financial fraud
The speed of business continues to accelerate. While these advances are making our daily lives easier, they also add extra risks to our business and personal information. That's why education and awareness are critical.
PNC chief security officer, Debbie Guild, and PNC Treasury Management executive, Miranda Creel, discuss trends in fraud today and tips to avoid falling victim. They also address how to identify efficiencies in your business without automating away your controls.
Tune in to Fighting Financial Fraud to learn how being aware of security risks and practicing "stranger danger" online can help protect you and your business.
To succeed, you have to learn to "bob and weave"

At 40 years old, Ellen Latham, creator and co-founder of Orangetheory Fitness was managing a fitness spa as an exercise physiologist in Miami when she was let go unexpectedly. Latham shares her experiences of leaning into what she knew, which led to the creation of a brand new, unique fitness concept.

During this Q&A session Latham also discusses the importance of mentorship and how she learned to "bob and weave" when the coronavirus pandemic closed their fitness studios by deploying a virtual footprint for at home and outdoor workouts.
Brand authenticity is critical during these uncertain times

Trust matters now more than ever before and people want to see brands being a positive force for change. It's clear that brands can no longer sit on the sidelines – they must have a voice on issues that are important to consumers.
During Brand Trust in 2020, Michele Anderson, vice chair of Brand in the U.S. at Edelman and Dresdyn Hefferen, senior vice president of corporate marketing at PNC discuss how brands can be authentic in the way they participate in these conversations. They also share examples of brands doing this well and highlight some of the mistakes brands make around building trust.

Opportunity awaits women and girls in esports

The esports industry is growing. With that comes many financial and career opportunities for women and girls. But, what is esports exactly?
Watch Esports: Leveling the Playing Field for Women and Girls  to learn how this form of sports competition based in video games provides endless opportunities to dive into an industry that's still getting off the ground.
Angelica Sirabella of the Pittsburgh Knights esports league and Auverin Morrow of Hi-Rez Studios share their experiences as women in this developing industry, debunk myths and share insights on how esports is both similar to and different from the traditional sports world.
---
Looking to learn more?
View additional sessions focused on wellness, the women's suffrage movement, Hispanic Heritage Month and more at pnc.com/women. To learn more about upcoming virtual events and webcasts, visit pnc.com/businesswebcasts.