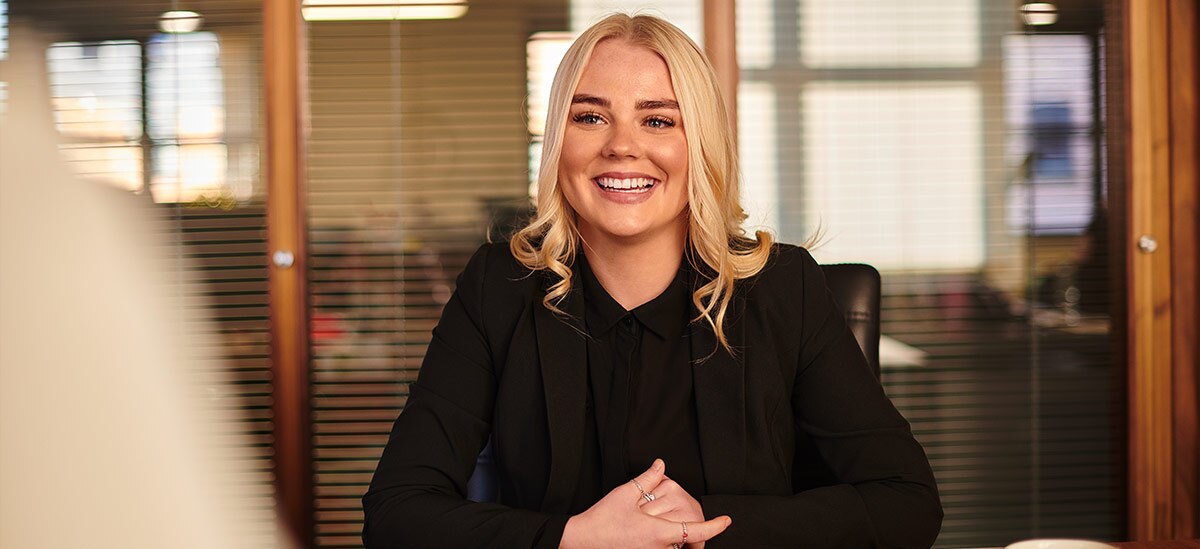 The job market may fluctuate from year to year, but one thing remains the same: For as much as hiring managers are trying to determine if job candidates are right for the position, job candidates are doing the same thing with companies. 

According to career website Zippia, recruiters report that people who meet for interviews three times are the most likely to receive a job offer[1]. While not every interview will be a home run, the questions that candidates ask in an interview can provide a lot of insight into whether a relationship will work. As such, most interviewees head into a job interview prepared to answer common questions from their interviewer. Hiring managers should be prepared to provide the same professional answers to common job candidate questions, as well. Luckily, we know a lot about how the professional world has pivoted — and what workers want — since the pandemic. That knowledge can help guide your preparation. 
How Would You Describe the Work Environment?
Workers have had it with spending most of their days in a place that makes them unhappy. According to one survey[2], 39% of the people who had quit their job in 2022 did so due to what they referred to as a "toxic workplace" or because of poor management. Running a company that keeps its employees happy is important for several reasons (there have been extensive study findings on this, including that happier, more engaged workers are 18% less likely to leave their jobs and have a 41% lower rate of missing days on the job[3]). Being able to respond with an optimistic outlook when asked this question in a job interview is just one of those reasons. 
When Is the Last Time You Promoted Someone Who Held This Position?
Employers want eager employees, and employees want to know that they're walking into a job that offers opportunity for advancement. Providing information on the last time someone who held that same job was promoted — as well as why they were promoted — can help both people determine if that role is a good fit based on future goals. 
What Are the Biggest Challenges I Would Face in This Job?
Along with opportunity for advancement and overall workplace environment, employees often want to know what they'll be up against on a day-to-day basis. An employee who shapes the question in this way is providing the opportunity for a real discussion about the difficult aspects of the position. That way they — and you — can determine if they have the proper skillset to manage them and still make a difference in the role. 
Do You Offer Any Student Loan Help?
Workers know that it's difficult to find a salary that will keep up with inflation (only 50% of people who were in the job market said they were happy with what they were currently being paid, and only 45% felt financially at-ease[4]), but there are other things that employers can do to help bridge the gap between income and debt. Student loan aid is one example. In one study, 86% of workers said they would stay with a job for more than five years if that job provided student loan benefits, while 75% said offering student loan tools would make them more committed to a company[5]. 
How Open Are You to a Flexible Work Environment?
We all know the pandemic shook the in-office work environment to its core, but the exact type of work environment that job seekers are looking for may just depend on their age. Millennials, for example, are more likely to seek full remote experiences (49%), while Gen Zers are only 27% likely to actively pursue at-home jobs. Still, if your candidate currently works from home at least occasionally, 43% of that pool admits they would leave a job if they were asked to work in-person full-time[6]. 
What Initiatives Do You Have in Place to Support Work/Life Balance?
Besides the opportunity to have a hybrid work experience, employees are increasingly making work/life balance a high priority when it comes to their job search. While 72% of workers say the opportunity for a good work-life balance is "very important" when picking a job, another 57% say poor work-life balance would cause them to not take a job[7]. 
What Are You Doing to Address Workplace Burnout?
While half of workers admit that they feel burned out[8], it's promising that globally, four in five HR executives say that mental health and well-being is at the top of the priority list[9]. If your company has increased its wellness benefits — maybe through options like offering meditation app subscriptions, days off for mental health and trainings on time management — be sure to have those at the ready to tout. 
How Does This Company Support Diversity, Equity, and Inclusion (DE&I) Initiatives?
These days, employees want a diverse workplace filled with people from all walks of life. Not only is it the right thing to do, but companies with a more diverse workforce see monetary benefits, as well. They experience a cash flow that is 2.3 times higher per worker, businesses with almost-equal men and women employees earn 41% more revenue and companies with a gender-diverse population are 15% more likely to see higher monetary returns[10]. 
Why Do Employees Leave This Company?
Answers to all the above can help a potential future employee determine why a worker might stay, but they'll likely also be interested in why people leave. Hiring managers that can show they take employee complaints to heart — and make an honest effort to institute effective change because of them — will make a lasting impression. 
The workplace landscape has changed drastically in the past few years. Hiring managers who stay on top of the trends and on track of what employees are looking for will be more likely to find the proverbial "needle in the haystack" that leads to that perfect employer/employee match and a happier workplace overall.