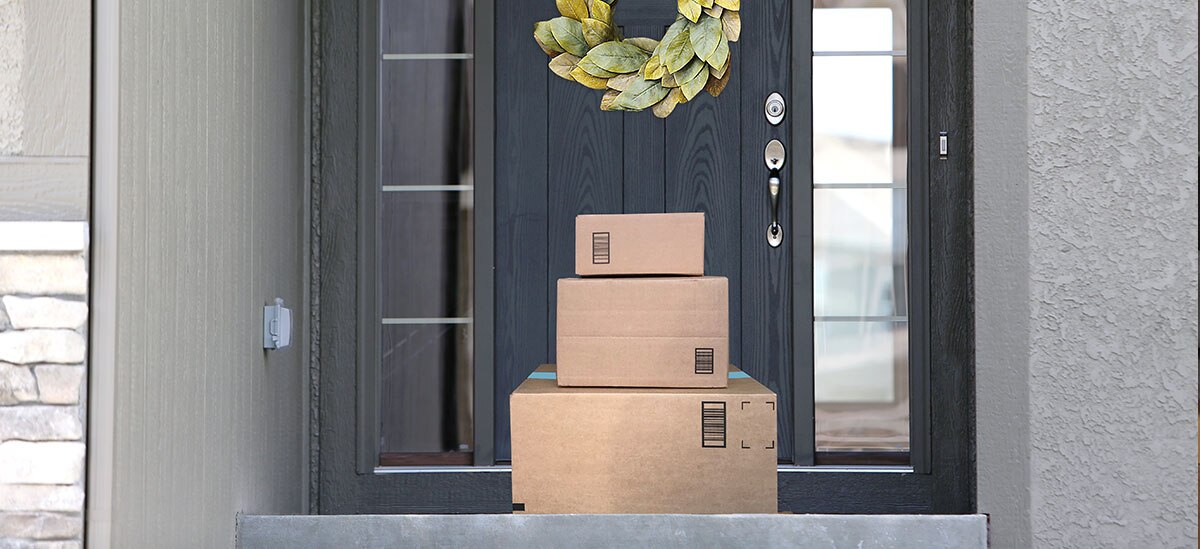 Shopping season is up in the air as big brands pull back from recent trends of around-the-clock Black Friday blowouts. Even Amazon delayed its "Prime Day," long considered the new official kickoff to the season, from its traditional August time frame to mid-October. That likely means happy holidays for smaller eCommerce sites, even those who might have recently shifted to the online space.
If this is your first holiday season, or you're just figuring out the eCommerce game, the good news is that you're just like everyone else—unsure how the season might play out. That's because the 2020 holidays will be anything but typical—although one thing is sure: the "mall" has mostly moved online as shoppers flock to eCommerce. In fact, Deloitte's annual holiday sales forecast pegs the rise in eCommerce to climb 25% to 35%, compared with 2019.[1]
And many will likely be more experimental than ever, with more time at home to browse online. Ready to get your share of the list? Here are five ways to help make that virtual cash register jingle.
1. Target your digital marketing
If you're working with a limited budget—like most business owners these days—you need to hone in on where you can capture the most return on investment. Digital channels are more important than ever. Lean into connecting with your community by starting with tactics that are "free," such as: 
Original social media posts
Email newsletters or special offers and 
Search engine optimization
As you measure where you are getting the most traction, consider making a small investment in paid, promoted posts on specific channels. Platforms like Instagram and Pinterest have put together holiday guides that can help you maximize your time and monetary investment.
2. Encourage customers to shop earlier
Every retailer will wish they had access to Santa's swift sleigh and his intrepid reindeer, as shipping delays are expected due to the surge in demand. Your best bet is to be transparent with customers about why they should shop earlier than ever to avoid delays that could bring an unhappy holiday. You also might look into additional carrier options, such as FedEx and UPS, rather than relying just on one.
If you also have a physical store, consider offering a buy online, pick up in-store (BOPIS) option. And make sure that customers know how to track their orders; they'll feel better knowing that an item is delayed rather than wondering if it's lost. 
3. Organize your site and make it easier to buy
Your customers likely have less time for secret shopping and want as quickly as possible. That's where an online gift guide can help, as you can serve up a list of options that are curated by the recipient (mom, aunt, workmate, nephew) and/or price. Create specialty lists for pet lovers, cooks, students or other relevant customer groups work for you. Don't forget stocking stuffers, white elephant gifts, hostess gifts, and other niche presents that can be hard pin down.
4. Create a registry option that allows your customers to send their "wish list" to friends and family
Returns make it tough sledding for any eCommerce site, and the best way to mitigate them is with satisfied shoppers. One way to encourage customers to buy the "right" thing—and promote your gift options simultaneously—is to have your customers create a list on your site that their family and friends can easily access. Not only will it ensure that your customer gets what they want, but these new shoppers might decide to cross more items off their list while they're browsing your site.
5. Update your return policy
However, despite your best efforts, returns are bound to come in with the January chill. Given the uncertainty people feel, they expect and appreciate a more lenient return policy. Take a look at your holiday policy and continue extending it through January to make customers feel more confident in making a purchase in the first place. If you have a brick-and-mortar site, let customers know that you will accept returns in-store and curbside, saving them the hassle of packaging and sending back the item. After all, today's shopper craves convenience, so streamlining their holiday season may make you their favorite elf.
---
Want more tips on how you can grow your eCommerce business throughout the holiday season and into 2021? Visit PNC Insights for the latest business advice and PNC Business Banking for information on products and services.