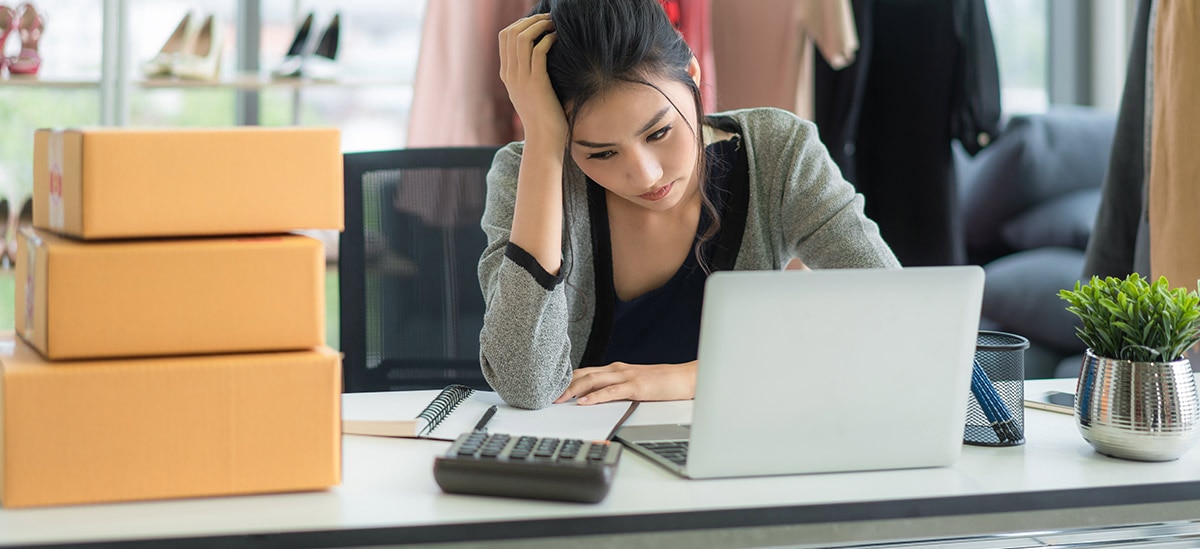 Entrepreneurs are accustomed to doing a variety of tasks; for many of them, it seems that doing "everything" just goes with the job description. For some that is born out of necessity; for others it might be that they feel others simply can't do what they're able to do.
In fact, a study by the tech blog Arctic Startup and the magazine CoFounder found that 37% of business owners say that finding the right team is their greatest challenge.[1] When good teams (or even a good person) seem hard to find, business owners often end up handling it themselves. That explains why a survey from The Alternative Board found that the work/life balance for business owners is way out of balance.
According to the survey's findings, nearly 20% work more than 60 hours a week. And, while a slim number—about one in five—work less than 40 hours a week, the majority of entrepreneurs are putting in more than a 40-hour workweek. The main reason cited? Because they feel like there are certain tasks that nobody else can handle.[2]
While that might be the predominant way of thinking, and it is how many business owners are running their small business, it can have dangerous and far-reaching implications.  Let's take a closer look at what the outcomes and consequences are when business owners take on the burden of doing "everything."
Part I: What happens when you wear too many hats
Versatility is a tremendous asset for entrepreneurs and is essential to success. Being able to manage different types of tasks is often a requirement, especially when businesses are just starting out. As the business grows, adding members to the team can help alleviate some of the stress of doing all of the operations or managing too many daily tasks.
When a business owner continues to try doing it all, they can eventually become overextended. This can happen gradually and sometimes the owner doesn't notice that certain things are slipping.
Without help from others, some tasks may fall through the cracks. Customer service or product quality can suffer. This can prevent the business from growing or can even result in the loss of customers—or the loss of their confidence in the business' ability to meet customers' needs.[3]
The Myth of Multitasking
Today's work environment often promotes the idea of multitasking, or taking on many different tasks at the same time. However, this is a difficult way to function and can lead to lower quality work or important tasks being overlooked. Doing multiple tasks at once usually indicates that the individual is spread too thin.
Research now suggests that doing too much or taking on too many tasks simultaneously is less productive, even though it can create the illusions of accomplishing more. While it may seem satisfying and productive at the time, when compared with focusing on one task and completing it before moving on to the next, multitasking falls flat.
Stanford University researchers found that up to 40% of productivity is lost when switching back and forth between tasks, and that it takes more time to complete each task when focusing on more than one thing. At the same time, the number of errors increases.[4]
That's why getting help and learning effective delegation skills are both crucial to business success.
According to the U.S. Small Business Administration, about half of all new businesses don't make it to their fifth anniversary. Only one-third last 10 years or longer.[5] In order to increase the odds of survival, small business owners need to make sure they're getting the help they need and utilizing proper resources.
Learning to effectively delegate tasks as a business grows can be a challenge for entrepreneurs, but it's an important step they need to take if they want to continue growing. There are many reasons that business owners might not want to delegate duties or seek outside help. They may be concerned that someone else just won't do as good a job as the individual who started the company. They may be concerned that they can't afford to get outside help. Whatever the reason, the consequences can be extremely high.
Prioritizing what tasks can be done by others is an important part of business planning. It allows the business owner to target what kind of employees, contractors or partners are necessary and make focused decisions to fill that specific need.  Being able to identify their own strengths and weaknesses, and admit their own limitations or areas of knowledge, is a trait that most successful business leaders share.
Part II: The high cost of doing it all
Small business owners often fall into the trap of thinking that shouldering the lion's share of the workload is a good way to save money. But trying to do too much can lead to mistakes that actually cost money, add to the amount of time required for the task and can even jeopardize business relationships.
Doing too much also means owners might neglect tasks that need to be done, either because it's not their area of expertise or they simply run out of time. Here are three common mistakes made by entrepreneurs who are trying to do it all themselves.
No. 1: They wait too long to hire
Whether it's due to cash flow concerns or reluctance to delegate, waiting too long to start hiring is a very common problem for entrepreneurs. But waiting too long can lead to hiring the wrong individual because owners become desperate and need someone "right now." They may take the first candidate that comes close to filling their needs rather than being able to take the time to interview as many candidates as necessary to find the right one.[6]
No. 2: They ignore financial reality
It's important that business owners understand how to read a financial spreadsheet and have a good grasp of basic accounting procedures. If they don't understand the numbers, then growth becomes extremely difficult. And, without understanding the numbers, if growth does occur, they may not know the best steps to take to leverage that growth and optimize the opportunities it creates.
Knowing the numbers also helps avert unwanted surprises. It lets them see where they're at and allows them to take the proper steps. Lack of money is one of the leading causes of failure in small businesses, and sometimes if an owner is doing it all, they may not be seeing the big picture clearly. They might miss a small step that creates a big financial dilemma. And that mistake might go unnoticed until it is too late for them to correct.[7]
No. 3: They don't get the right outside help
As important as it is to get the right help internally, it's equally crucial to get the right team of people assembled outside of the office. A good relationship with a banking institution goes a long way; when a business owner has solid relationships with a banker, an accountant and an attorney, it can go a long way toward avoiding common business mistakes.[8]
Part III: The importance of a good financial partner
Since funding and cash flow play key roles in the success of every business, making sure that they have the right financial partner in place is crucial for every small business owner's success.
The right financial partner can help owners in many different ways, from creating and updating a business plan, to identifying how much money is needed to operate the business, to exploring financial options such as business loans. They can also make suggestions on innovations or strategies that can save business owners time and help them operate more efficiently.
While it may be tempting for business owners to select a bank based on something as simple as location, financial partners should be approached on the basis of what they can offer and how well they can serve the business.
After talking with two or three financial services providers, it's easier for owners to choose the one that they feel suits them best. The right financial services company should make operations simpler and help it run more efficiently. Choosing the one that has the best selection of products for their size of business is one way that small business owners can make sure that they are making the right financial decisions.
And, when their financial picture is being well tended to, business owners can focus on day-to-day operations. Finding the right financial services partner is a big step toward helping entrepreneurs lighten their to-do list and gives them the financial advice they need to navigate the road to success.