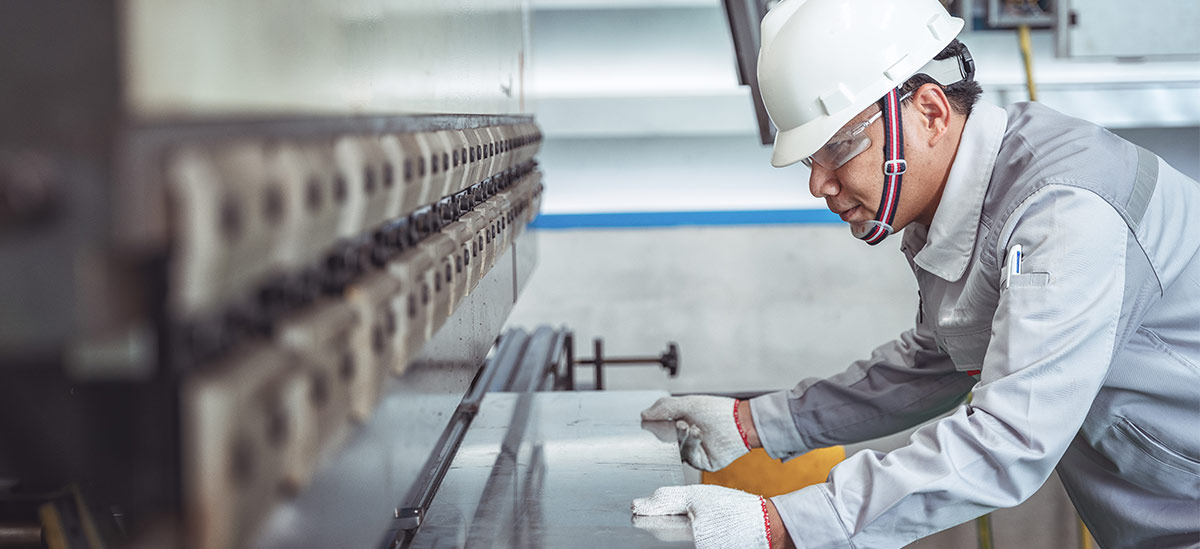 Manufacturers are adapters by heart. When something goes wrong, they find ways to circumvent the issue or develop new solutions. The pandemic provided the perfect environment to put this ingenuity on full display.
Take, for instance, soup. When COVID-19 hit, demand for soup skyrocketed along with most other canned food items. In response to the demand, a major soup maker decided to cut the amount of soup per can by nearly half. By doing so, it could supply 10% to 15% more cases at a time when grocery stores needed additional product.[1]
Other manufacturers that faced slowdowns in demand had to react with varying levels of inventiveness to keep the business afloat. But while the manufacturing world displayed ingenuity, it's also easy to see that the industry has changed forever due to the experience. In some cases, the cat leapt out of the proverbial bag, allowing companies to use certain tools to greater efficiency moving forward. In other situations, the new, post-pandemic normal forced changes, whether organizations wanted them or not. We look at some of the biggest moves, which more companies will continue to build upon as the pandemic becomes the past and businesses adjust to a post-COVID world.
Automation, Robotics Become Table Stakes
As manufacturers dealt with COVID outbreaks, they had to separate employees and build ways to allow for social distancing in plants not accustomed or designed for such distance. Automating tasks to reduce the head counts in the plants became one of the more powerful ways that larger firms handled the threat. Some used robotics to replace manual labor as well. The tools allowed for operations to continue humming, even in the face of a global pandemic.
Such a shift will not disappear due to a reduction in COVID cases. It turned out that companies that had already undergone innovation shifts within the organization performed the best during the pandemic. Those that hadn't begun building innovation into their plants performed the worst. And one of the most important ways to reshape the plant into an innovative design? Automate and build in robotics, where possible. Of leaders going through this innovation process, 35% list it as an area of focus, according to McKinsey.[2]
Better Insight Into the Supply Chain
In the same survey, 45% of respondents said that they're focusing on implementing connectivity and data visualization throughout the supply chain to improve performance. This essentially allows a firm to see every part of the supply chain, tracking items from the farm or mine that the product comes from, to the distributor and into the manufacturer's hand, before heading to the stores.
Such insight became vital to companies looking to remain operational while managing a global supply chain. Why? Because companies faced delays and cancellations during the pandemic since a supplier would suddenly have to shut down due to a COVID outbreak or because a port in the country the supplier operates is closed to foreign boats. Businesses realized that the more insight they had, the more they could plan for the unexpected.
This level of data analysis and transparency will continue moving forward, since businesses see the value and they now have the technology available to achieve such insight.
The Remote Workforce Will Stay at Home
For many manufacturers, cutting costs became very important during the height of the pandemic. Those that had to cut back production, cutting costs provided a tactic to ensure viability through the shutdowns. For those that saw increased demand, cutting costs allowed for more resources to funnel towards matching the demand. And one tactic manufacturers used to cut costs? By moving to remote work for positions that allow it.
Nearly half of manufacturers, 44%, used remote work to do just this.[3] With many employees embracing the work from home lifestyle, it meant that companies see a hybrid model with some days in the office and some days remote moving forward.
This trend reflects shifts in non-manufacturing jobs as well since many sectors have moved to more remote positions for roles that do not require an office to succeed.
Focus and Goals Have Changed
For years leading into the pandemic, manufacturers often focused on two things: Increasing productivity and decreasing costs. That's no longer solely the case. In the McKinsey survey, 18% of manufacturers say the most strategic initiative is building agility into the organization, which was cited more than any other initiative. Another 17% of manufacturers stated adding flexibility to customize products and react to customer needs.
This makes sense, due to the experience from the pandemic. The idea that companies need options plays into the early days of COVID, when firms had to scramble to keep production running. It's a new normal because manufacturers never want that surprise again.
E-commerce Is Here to Stay
When manufacturers dealt with slowdowns from their distributors in the past, they could do very little to circumvent the selling process. That has changed with the advent of e-commerce. Turning to online sales allowed many manufacturers to build tools that provided access to their products, without the need of their traditional distributor or client.
For instance, providers of high-end products to restaurants began offering the ability for consumers to purchase directly from the company (and not in bulk) when restaurants had to close due to shutdown orders. Kellogg, the food manufacturer, increased its digital arm, which it had already begun selling popular products on Amazon.com. It also allowed retailers to buy products wholesale online, as demand for goods soared early in the pandemic. And it increased its direct-to-consumer sales for certain products, particularly in non-US markets.[4]
Such moves by manufacturers and suppliers will not disappear. It provides protection from another sudden shock, like a pandemic, while also expanding on the company's customer base.
It's a future many a manufacturer might have predicted but one that COVID sped into common practice faster than anyone would have guessed.