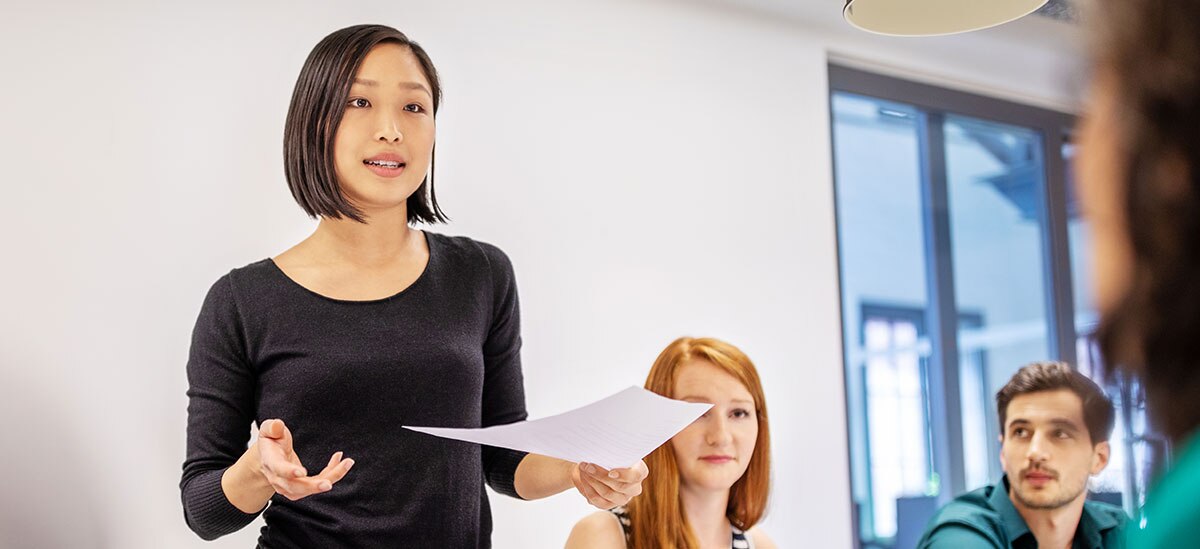 While most business owners feel a strong personal connection to their company and its mission, C.J. Scarlet has a special motivation behind her new product, Tiger Eye Security Sensor, designed to protect women from assaults.
"When I was a freshman in college at 19, I was sexually assaulted. For a decade I grappled with the trauma," she recalls. Rather than allowing her life to be controlled by the experience, she took control herself, forging a career of helping others, ultimately serving as director of victims issues for the attorney general of North Carolina.
But it was her desire to help women before they become victims, not after, that gave birth to Tiger Eye. Activated by a cry for help, Tiger Eye's wearable sensor, scarcely larger than a quarter, warns would-be attackers to back off, alerts authorities and even records photos and the sound of events as they unfold.
As personal as Scarlet's mission is, she's the first to admit she can't do it alone. When she started the company in June 2014, one of her first steps was to form a board of advisors — six seasoned business professionals who counseled Scarlet and her CEO on everything from marketing to technology to manufacturing as they furiously prepared for a summer 2016 launch.
"I know that I don't have all the answers," Scarlet says. "Bringing in people who are smarter than I am is the smartest thing I can possibly do. They can look at things from a higher perspective than I can, because I'm in the weeds, and they see pitfalls and opportunities that our team might miss. It makes us so much stronger."
Brainpower on Tap
In fact, a board of advisors — senior, well-connected professionals who take personal interest in your success — can be one of the most valuable resources any business owner has. "Companies now are competing with everyone, everywhere, and for everything," says Susan Stautberg, chair and CEO of the WomenCorporateDirectors Foundation. "You don't just need a strategy — you need people who can help make your strategy work."
Beyond strategic input, advisors may introduce you to potential clients and other influential people they've gotten to know over the years. "These are people who can open doors for you that need to be opened," says Peter Gleason, president of the National Association of Corporate Directors. "When else in your career are you going to have eight or 10 people whose goal is to help you succeed?"
Advisors may even help you fill key staff positions. When Peggy McHale and her business partner, Sandi Webster, needed help managing the finances of their growing New Jersey–based business Consultants 2 Go, one advisor suggested a chief financial officer he knew with Fortune 500 experience. The CFO had recently turned to freelancing and was seeking part-time gigs. That model was a perfect fit, McHale says, and the CFO has become an essential part of growing their company, which provides marketing and analytic consulting to major brands.
Advisors Versus Directors
Boards of advisors differ from their more formal counterparts, boards of directors. While both involve senior people providing high-level guidance, directors have legal, fiduciary responsibilities and voting rights in key decisions, such as naming top managers. If you take your company public, a formal board of directors is a must. And some private companies have boards of directors, often comprising investors who want a direct say in management in exchange for their equity stake.
Advisory boards, on the other hand, are mainly there to give you advice. Since advisors don't vote, you are free to take or leave their recommendations. You can structure an advisory board any way you want, have as many members and meet as frequently or infrequently as you like. In some cases, a board of advisors serves as a stepping stone to what may become a formal board of directors as the company grows, Stautberg notes.
Yet precisely because there are so few rules, getting the most out of your board of advisors means taking the time to create a structure, and thinking carefully about who will serve and what you want to achieve. These steps can help you create a board that becomes your key to success.
Seek diverse skills. It may seem most comfortable to turn to friends and family as advisors, since you already have a bond of trust and can count on their emotional support. But these people may not give you the breadth of expertise to really make an impact on your company.
Instead, look for senior people with a mix of experiences. Depending on your company, that may include someone with a strong marketing background, another with great accounting skills and others with technical prowess and distribution expertise.
Don't be afraid to aim high, Gleason suggests. Look for all-stars, proven leaders whom you've read about or admired from afar. The worst they can do is decline, and you might be surprised at how many leap at the opportunity to take part in an exciting young company. "We find Fortune 500 directors on private boards," Gleason says. "They've had success in their careers, and they believe in giving back."
Take your time. Even in an age when business moves at the speed of light, don't rush your selection process. After deciding to form an advisory board several years ago, Martha Berry, president of New York's Berry Jewelry, spent a year selecting just the right candidates to help her company, which designs and manufactures costume jewelry and accessories. "I went to lengths to interview people," she recalls. She even turned down some candidates who were willing to serve. Great skills on paper won't help if the chemistry's not there, she adds. "Now I have an invaluable board, a great group of people who have advised me incredibly well."
Look for people who are strong enough to challenge your assumptions but collegial enough to work in groups, and who share your underlying vision, Stautberg advises. "You want a sharpshooter, not a hip shooter: someone who can disagree without being disagreeable."
Stautberg suggests having at least five members to offer a proper range of perspectives, but not so many that the room feels crowded or the discussions lose focus. Consultants 2 Go currently has eight members, but that number is by no means sacrosanct, McHale says. "I'm always looking for people to join the board who might have an interest in helping us and have something to contribute," she says. And while it might be tempting to a woman-owned business to have an all-female board, don't limit your choices to one gender, she advises. Go for the best candidates.
Establish structure. Regardless of the number of advisors, it's essential to establish a formal schedule, method and purpose for your meetings. Whether you gather monthly, quarterly or three times a year will depend on your needs, your advisors' availability and whether they live locally or must fly in. In any case, getting meetings on their calendars weeks or months in advance will help busy professionals plan their time — and increase the chances they'll attend.
During the meetings, advisors may lose interest if they feel their time's being wasted because you haven't adequately prepared. Have a clear agenda for what you hope to cover and send packets of information to each member several days in advance of each meeting, filling them in on pertinent details.
"We have three meetings a year, plus a holiday event in December," says McHale. "Meetings last from 9:30 a.m. to noon." The company devotes the February gathering to planning for the year ahead; the May meeting is a midyear check-up; and the September meeting focuses on what the company has achieved.
Between meetings, provide informal updates on your progress. While staying respectful of your advisors' time, you may find that some of the most valuable advice comes when you suddenly need guidance and pick up the phone for pointers on handling a snag or a business opportunity.
Acknowledge their service. While payment isn't mandatory for advisory boards, business owners may compensate members with a small equity stake in the company or honoraria for each meeting they attend. Because several of her members must travel to New York for her quarterly meetings, for example, Berry covers travel expenses, plus a $1,200 honorarium per meeting.
In any case, most advisors are motivated by something other than money, Gleason notes. It's the desire to serve, to share their knowledge or the excitement of helping a business grow. For a business owner, it's important to acknowledge your advisors' contributions to the company.
If you're not in a position to pay or feel that doing so would be inappropriate for your situation, small but thoughtful gifts or events that build a sense of camaraderie may go a long way toward making your advisors feel good about participating.
No Time Like the Present
It's never too early or late in the life cycle of your business to tap the expertise of an advisory board. While C.J. Scarlet of Tiger Eye formed her board before the first product rolled off the line, Berry waited a quarter-century.
With 125 employees in New York and China, Berry has much to be proud of. Still, she can't help wondering what missteps an advisory board might have helped her avoid. "I wish I'd done it so much earlier," she says. "I guess I was too stubborn, and I didn't realize how alone I felt. Now I have people I can call up, and they advise me so well."
When the day comes that she's ready to ease back on her own entrepreneurial adventure, she plans to return the favor. "Having had this positive experience as an owner," Berry says, "I can't wait to be able to share what I've learned with someone else."
---
PNC is proud to offer insights, education, and support to female financial decision-makers. Visit pnc.com/women to learn more.