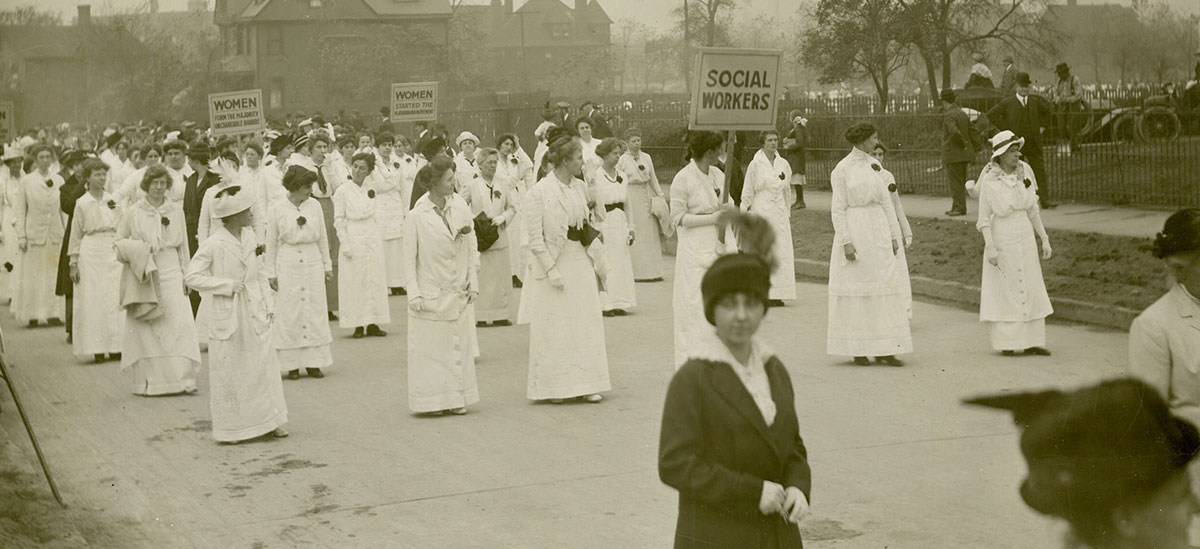 NOTE: The Western Reserve Historical Society is closed until further notice in an effort to minimize the spread of COVID-19. Please check the WRHS website[1] before planning your next visit.
The Western Reserve Historical Society (WRHS) and PNC, in collaboration with the League of Women Voters of Greater Cleveland, are unveiling a new permanent exhibit at the Cleveland History Center, the main campus of WRHS, in 2020. "Women & Politics" tells the story of women's empowerment, from the suffragist movement and passage of the 19th Amendment to the establishment of the League of Women Voters and the rise of northern Ohio women to prominent roles in local, state and national government.
"We hope to broaden public awareness by sharing stories, images and artifacts of the experiences and significant contributions of women, African Americans and immigrants in the fight for the right to vote," says WRHS Senior Vice President of Advancement Glenn Anderson Jr. "We also believe this exhibition will inspire a strong sense of community and pride as visitors learn more about the significant achievements of northern Ohio women."
For example, Harriet Taylor Upton (1853-1945), who grew up in Warren, Ohio, became a local and national activist after meeting Susan B. Anthony. She was elected treasurer of the National American Woman Suffrage Association, and served two terms (18 years) as president of the Ohio Woman Suffrage Association. In 1920, Taylor Upton became the first woman elected to a cabinet-level position in the national Republican Party: vice chairman of the Executive Committee.
The permanent "Women & Politics" exhibition will be augmented by temporary exhibits to offer a more comprehensive picture of commerce, industry, fashion and other areas that have been shaped by women's influence through the decades. WRHS will present programming for students in elementary through high school as well, bringing historical accounts to life through interactive exhibits and group presentations.
"As a long-time partner of the Western Reserve Historical Society, we are especially proud to support 'Women & Politics,'" says Pat Pastore, PNC regional president of Cleveland. "It reminds us all that great things don't always come easily — that someone had to fight for the rights we too often take for granted. We hope this exhibit inspires further engagement in the community and ongoing civic participation."