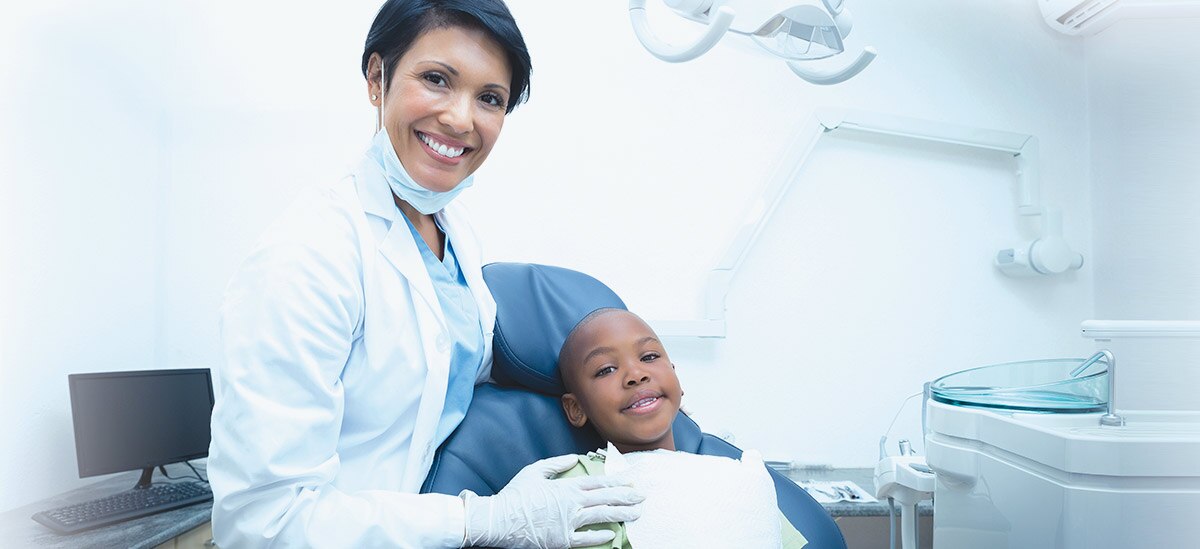 Women are vigorously pursuing healthcare careers. For the first time in history, more women than men are enrolling in medical school, representing slightly more than 50% of enrollments in 2017.[1] Dental school enrollments are approaching parity as well, with women accounting for nearly 49% of dental students.[2] And in veterinary medicine, female enrollments continue to exceed those of their male counterparts, as they have since 1987, exceeding 80% in 2017.[3]
Increased diversity among healthcare practitioners has led to innovation. In two dental practices in Ohio, women entrepreneurs are partnering across disciplines, giving new meaning to integrative medicine.
The Big Idea
In 2011, while practicing dentistry in Columbus, Ohio, Dr. Barbara McClatchie learned of a new method for cardiovascular disease prevention: the BaleDoneen Method, which helped bring to light the connection between oral and cardiovascular care. "Eighty percent of the adult population has some form of periodontal disease, and research shows that half of all acute heart attacks and strokes are driven by oral bacteria," she says.
McClatchie shared her newly acquired knowledge with cardiologist Dr. Eric Goulder, who has since become her husband and business partner. The couple attended BaleDoneen courses to study the research and share ideas with like-minded dentists, and then realizing the potential of their collaboration, formed the Heart Attack and Stroke Prevention Center of Central Ohio. Drs. Goulder (who spends an average of four hours with new patients) and McClatchie deliver personalized medicine to their patients.
"Ours is the first practice in the country to have a dentist and cardiologist working together under one roof," says McClatchie, who proudly shares the center's motto: On a good day, we save a smile. On a great day, we save a life.
Yet, blazing a trail in healthcare can be a significant business challenge: Some of the testing done at the center, which supports the current research, has not yet been embraced by insurance companies. Still, many patients are willing to pay out of pocket.
"Once they understand the substantial health benefits, patients commit to making the investment. Some drive here from as far as Cincinnati, Cleveland and Indianapolis," says McClatchie, who explains the approach to every patient she treats. She has maintained her general dentistry practice, which currently anchors the center, while Goulder left his position with a local hospital to begin building his patient base from scratch.
Promoting the BaleDoneen Method hinges on a broader awareness among dentists, McClatchie explains. "We are providing training to empower other practices to become a partner in this lifesaving effort," she says. "They can build business for themselves by offering the oral testing, and when they need the support of a dental/cardio team, we're there for them. Together, we can move the industry forward in providing better care and actually saving lives."
Dogged Determination Leads to New Insights
Dr. Jennifer Bryk Hechko also plays a dual role in healthcare: She runs the dental practice she bought in 2017, Brecksville Kids Dentistry, while managing the financial operations of North Royalton Animal Hospital, the practice she co-owns with her veterinarian husband, Dr. Adam Hechko.
"My father founded the veterinary practice in 1957, and then sold it later in his life. Adam and I bought it back in 2006, when he graduated from veterinary school. Within five years, we more than tripled our staff, to nearly 50 employees, which enabled us to expand it into a full-service veterinary clinic, doggie daycare center, boarding and grooming business," says Hechko.
Her pediatric dental practice is distinctive as well. Her young patients — including adolescents with special needs — are welcomed into a fantastic wilderness adventure that begins in the waiting room and leads to a warm, comforting, interactive experience. Hechko believes strongly in engaging parents, who can help her determine the best way to go about treating their children. She also enlists the support of a certified therapy dog, Balto, a hypoallergenic Bichon Frise, to soothe anxieties that may arise during treatment.
In fact, it is Jennifer Hechko's innovative work with Balto — a four-legged client of Adam Hechko — that has inspired a potential new approach to dentistry. Having observed Balto's calming effect on patients, a veterinary supplier approached the Hechkos about partnering on a research project to measure the impact of therapy dogs on patients.
"No research has been published on the physical benefits of a therapy dog to patients during dental treatment," Jennifer Hechko explains. "Once we are funded for the study, we will bring in a nurse to monitor my patients' heart rate and blood pressure with and without the interaction with Balto. We're hoping the results will encourage more dentists to use therapy dogs as standard protocol in pediatric practices."
The Unique Banking Needs of Healthcare Practices
Healthcare practices operate differently from not only other businesses but also other practices. Brecksville Kids Dentistry and North Royalton Animal Hospital have different payment processing needs, for example. "In my dental practice, fewer than a quarter of our transactions are paid by credit card, compared with our veterinary practice, where that number is two-thirds," says Dr. Jennifer Bryk Hechko, who oversees finances for both practices.
Vikram Venkataraman, territory practice manager for PNC Healthcare Business Banking and a Certified Medical Practice Executive (CMPE), shares, "Like other small businesses, healthcare practices have complex, unique cash flow cycles. PNC's Healthcare Business Banking team members — most of whom are CMPE certified — work to understand each client's concerns around operational efficiencies, patient collections and the changing regulatory environment. We have extensive experience helping practice owners achieve their financial goals."