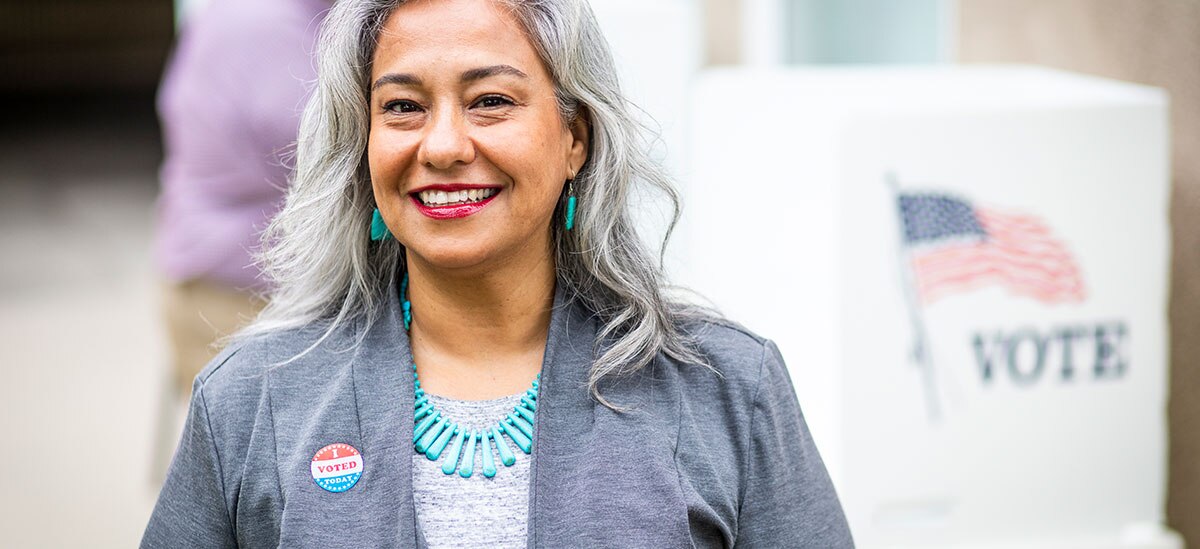 One hundred years ago -- after an epic, hard-fought, decades-long battle – American women won the right to vote.
It was a war for women, waged by women. Gutsy suffragists and their visionary leaders were routinely ridiculed, arrested, jailed, beaten and excoriated in the press. Even within their own ranks, there was dissension.
Yet, the suffragists persisted, and throughout this 2020 election year, commemorations across the country will mark the centennial of the historic ratification of the 19th Amendment to the U.S. Constitution, guaranteeing women's right to vote.
The anniversary is unearthing history and heroines that high school civics books have omitted. One of these unfamiliar figures is Alice Paul, the revolutionary and ultimately triumphant leader of the National Women's Party.
"We've forgotten about her and the movement," says Tina Cassidy, journalist and author of Mr. President, How Long Must We Wait? "Yet there are so many parallels between the fight for suffrage and the political questions we're grappling with today: What is democracy? How do we make sure it's accessible to all? How do we ensure that more people have access to vote, not fewer? Can a movement be divided and still be successful?  Do you need a radical movement, like Paul's, to achieve progress?"
Suffrage in the States
Congress passed the 19th Amendment in June 1919, and then it took more than a year for the suffrage movement to win the required passage by two-thirds of the states. Ohio was among the first to ratify – within two weeks after the amendment's passage in Congress.
The story of Ohio's suffrage campaigns are chronicled in Women and Politics, an exhibition sponsored by PNC at the Cleveland History Center, the main campus of the Western Reserve Historical Society. In addition to the exhibit, Women and Politics is delivering programs to school children and other audiences to broaden awareness about what it took for women to win the right vote and the significant contributions of African Americans and immigrants.
Unlike the national movement, "Ohio's campaign was integrated," says Dennis Barrie, director of Experience Design at the Cleveland History Center. "Racial and class tensions were not as pronounced in Ohio, and African American women were leaders in the movement alongside their white and immigrant counterparts."
The state that put the amendment over the top was Tennessee, which ratified on August 18, 1920. Tennessee's story is memorialized in a permanent Votes for Women room and exhibit at the Nashville Public Library. It's also the focus of The Woman's Hour, a book by journalist Elaine Weiss that is the basis for an upcoming TV drama. At the center of the library's new room, which is supported by PNC, is a monumental round conference table, complete with electronic voting capabilities.
"Women are now at the table and we want to make sure that our voices continue to be heard," says Jeanie Nelson, a champion of the Nashville project.
This sentiment is echoed by Cassidy. "What I learned from my research is that for women to achieve equity in the workplace today we have to demand it," she says. "You can't assume that someone with power is going to just give it up. There has to be a shared understanding about how a diverse and inclusive environment is better for everyone. And you have to be relentless about achieving it, just like Alice Paul and the suffragists were."