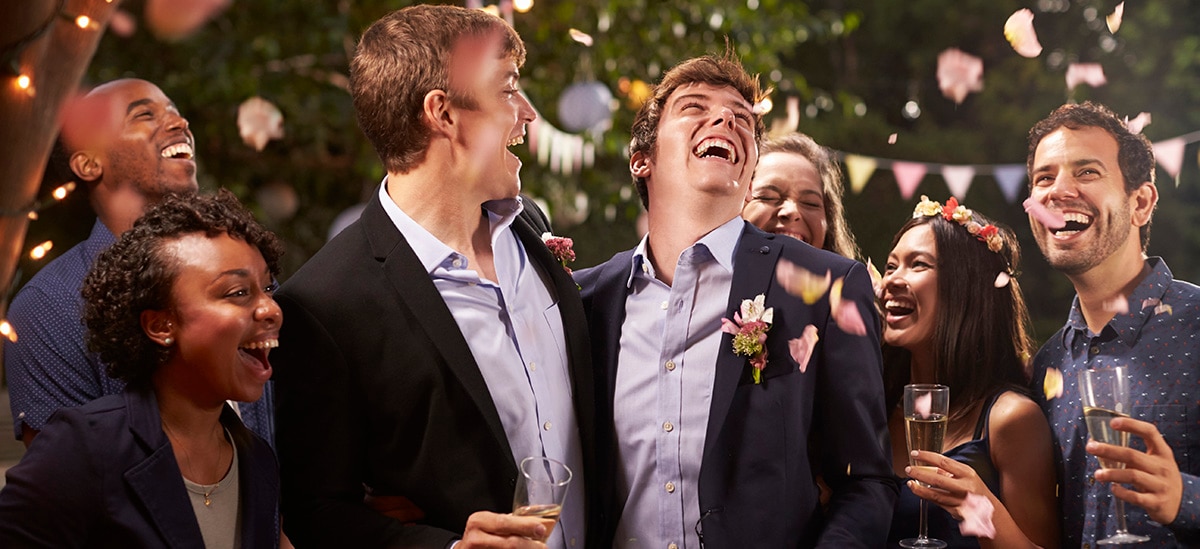 June, or LGBT Pride Month, is a time when we celebrate the work and accomplishments of the LGBTQ+ community and their advocates. 
Despite wins in such notable cases as United States vs. Windsor and Obergefell vs. Hodges, much work remains to be done. Pride month is a critically important time to highlight the areas for which continued advocacy is needed.
Both the wins and the gaps in equality can have a direct impact on the personal financial and estate planning strategies available to the individuals within this community. Below are a few points, along with links to additional resources, which those within the LGBTQ+ community might be interested in exploring further.
There are more than 1,100 federal rights and privileges offered to married individuals, including:
Surviving same-sex spouses have rights to income for Social Security, veterans' benefits, and employer pension benefits, among others. These can be helpful resources when two spouses must plan to meet survivor income needs. You must complete all forms and documentation of your marriage and submit this information to these organizations if you want access to these benefits.
The Patient Protection and Affordable Care Act made adding your same-sex spouse to your employer-provided health insurance a right.[1]
The Family and Medical Leave Act[2] entitles eligible employees of covered employers to take unpaid, job-protected leave for specified family and medical reasons, like caring for an employee's spouse, with continuation of group health insurance coverage under the same terms and conditions as if the employee had not taken leave.
Federal estate tax planning strategies are available to married couples such as portability, estate exemptions, and if both spouses are U.S. citizens, the option of unlimited spousal gifting abilities.
When planning for your golden years, many solutions are available to fund retirement goals. Understanding your rights, protections, and the nuances of these solutions is important to avoid unintended consequences.[3] For example, under the Employee Retirement Income Security Act of 1974, there are guidelines relating to spousal access to certain employer-sponsored retirement accounts, such as 401(k), 403(b), and pension plans, at marriage or divorce.
Parental and adoption laws can be a planning concern for same-sex parents. All states allow for joint adoption for married couples, couples in recognized domestic partnerships, and civil unions. However, not all states allow for second-parent adoption for couples whose relationships are not legally recognized. A second-parent adoption allows a second parent to adopt a child without the "first parent" losing any parental rights. In this way, the child comes to have two legal parents.[4]
Whether or not second-parent adoption is permitted, it is important to confirm that your estate-planning strategies specifically address your intent to leave assets to the children if that is your wish.
It can be important to consider who you would want to make your financial and medical decisions should you be unable to do so. 

Whether you are married or not, there are legal documents that can be completed detailing who you authorize to step in to make decisions. The person you choose may or may not be your spouse; seeking competent legal counsel should help you put your wishes in writing.

Finally, the hard truth is that in some states, exercising your right to equality may come at a cost. For example, in a number of states[5] 

you can still be fired based on sexual orientation. This could come into play when taking advantage of employer benefits like health care and spousal life insurance. Again, legal counsel specializing in the planning needs of the LGBTQ+ community can offer guidance about how to balance the possible need for privacy while also taking advantage of your legal rights.
As we celebrate the progress that has been made, let's look to the future as well. 
Understanding your rights and implementing a plan that fits your needs is the first step toward securing your long-term wellbeing. 
PNC is proud to support our LGBTQ+ communities and employees.
For more information, please contact your PNC Private Bank advisor.