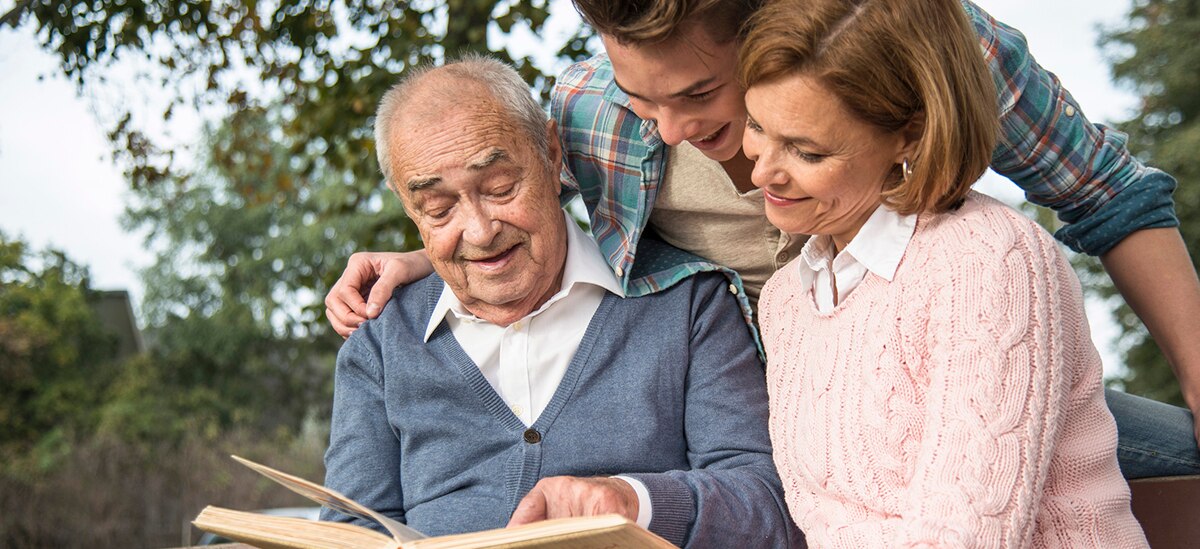 More than half of Americans over 65 will need long-term care, yet research has found only 16% had planned for such an event.
The elephant in the room for many is addressing the potential need for long-term health care. Most people understand they should discuss it, but are too uncomfortable or don't know how to begin the conversation.
The reality is that anywhere between 52%[1] and 68%[2] of Americans 65 or older will need long-term care services at some point in their lives due to illness, injury or a chronic condition.
Yet the majority of consumers have not taken steps to address this potential situation. In fact, 78% of respondents to the Age Wave study Our Family, Our Future: The Heart of Long Term Care Planning noted they would find it helpful to speak with a financial professional about long-term care planning, yet only 16% had done so.[3]
It is time to speak candidly about a topic that may affect us all.
Understanding Long-Term Care
A first step toward becoming comfortable with thinking about long-term care is understanding what it is. Long-term care is generally described as providing health or personal care over an extended period of time.
For many, the term conjures up images of being incapacitated with a poor quality of life. It is no wonder people do not want to face that situation. Most long-term care is assistance with the basic personal tasks of everyday life and is most often provided at home by licensed health care professionals or family members.[4] There are an estimated 65 million informal and family caregivers in the United States providing care to someone who is ill, disabled, or elderly.[5]
Certainly, no one wants to think about themselves or a loved one falling ill and not being able to care for themselves.
Starting the Conversation 
Beginning the long-term care discussion requires many of us to leave our comfort zones. In the words of groundbreaking author and behaviorist Margaret Wheatley Ph.D. "Be brave enough to start a conversation that matters."
There are many aspects of long- term care to consider, which can be overwhelming and lead people to not want to address the potential of needing it. Issues range from legal, to financial, to household management, to lifestyle considerations. Breaking these aspects down and addressing them in small steps can help make the process of planning far more approachable.
Long-Term Care is Not Just for Seniors
The potential need for long-term care is not limited to seniors; 43% of those receiving long-term care are working adults between the ages of 18 and 64. The primary reason for their need for care is motor vehicle accidents.[6]
Covering the Costs
Costs for long-term care can vary widely based on geography, extent of services, and quality. In the United States, the average annual cost of long-term care facilities, which provide medical care, in 2016 ranged from $82,128 – $92,376; assisted living facilities, which do not provide medical care, averaged $43,536 a year; adult day health facilities averaged $68 per day; and home health aides averaged $20 per hour.[7] For information on self-funding long-term care, insurance and hybrid insurance, and strategies for mitigating the impact of a long-term health event overall on wealth plans, see our related article "Long-Term Care and Incapacity: Understanding and Planning for the Challenges".
Unpacking Long-Term Care Planning
Step 1
As with all types of planning, the first step is to identify what is important to you. In the event that you did need long-term care, what would make it possible to give you the highest possible quality of life? This could include not only where you would want to live but if there are certain activities, spiritual practices, relationships, and hobbies you would wish to maintain.
Additionally, you may want to clarify how much care you would want and under what circumstances.
Step 2
Educating yourself on the types of care options is a good next step. The most common types of care options are the following.
In-home: If your wish is to stay in your home, it will be important to identify who will be caregivers, and their potential roles and responsibilities. You may prefer to receive care at home until a specific milestone such as a certain age, a family wedding, or graduation. Staying at home may not always be an option based on needs.
A life plan community: This option has become more popular recently. Formerly known as continuing care communities, these are residential facilities offering a variety of living options from independent living to skilled nursing with memory care units. They often include amenities such as swim classes, beauty parlors, trips, community dining, and other activities. One important consideration when choosing a life plan community is to identify an acceptable geographic location, such as one close to a particular family member.
Assisted living and long-term care: Both in-home and life plan communities can provide these services. Choice often comes down to timing, the availability of space in a particular community or facility, and the ability to fund the care. There are facilities that solely provide long-term care or assisted living.
Step 3
Once you have identified your preferences, it is important to create key legal documents or review existing ones to determine that they reflect your wishes. The following documents may be necessary.
Living Will/Health Care Directive/Health Care Power of Attorney: A legal document outlining your wishes with respect to the health care you want or do not want to receive in the event that you are not able to make medical decisions for yourself. These documents appoint an individual or individuals who may make health care decisions on your behalf if you are unable to do so. You should consult with your legal advisor about how best to outline your wishes for your health care.
Financial Power of Attorney: A legal document designating an individual or individuals who have the authority to make legal and financial decisions on your behalf if you are unable to do so. There are various types of powers of attorney, both broad and specific. Legal advisors should be consulted.
Will: A legal document outlining how your estate will be managed, administered, and distributed after death. If you do not have a will, consult with your legal advisor to draft one.
Wealth Plan: See PNC's article Long-Term Care and Incapacity: Preparing for the Challenges. This article discusses how becoming incapacitated can affect various aspects of your financial and wealth plans.
You may consider discussing your plans with those who will be responsible for making decisions and taking action, including your executors and health care providers. These key individuals should be aware of your wishes and be informed about how to access the original documents when needed in the future.
Conversation Starters
Many times parents and grandparents have not planned and may be showing signs of decline. They are often reluctant to discuss long-term health care needs. For those seeking to motivate their elders to address the issue, icebreakers may help. However, even the best efforts may not yield results. In these cases, we think it helps to have a family plan of how to address care issues as they arise.
Sample icebreakers include the following:
Talk about your plan if you have one.
Share a story about someone you know: "I was thinking about what happened to Mr. Riley and thought about what you would want in his situation."
Comment on a fact: "Did you know that almost 52% of people over 65 will need some form of long-term care services and support at some point."
Share a recent news story and your thoughts on it: For example, a change in health care policy.
Find opportunities to mention long-term care in everyday conversation.
As family members, relationships, and situations may change, so may preferences for care, caregivers, and responsible individuals. It is important to discuss all changes to your preferences and plans with family and caregivers in addition to updating legal documents to reflect current preferences.
If you haven't already done so, it is time to initiate challenging conversations and take action to protect yourself and your loved ones. The best way to prepare is to have a thoughtful, documented, well-communicated plan. A proactive plan can help make an emotionally challenging time easier for all involved and allow you to receive the care you and your loved ones want.
Caregiver Support Resources
Providing care for a family member can present a number of physical, financial, and emotional challenges. Below are some organizations that provide support for caregivers, including education, policy advocacy, social networks, and other resources.