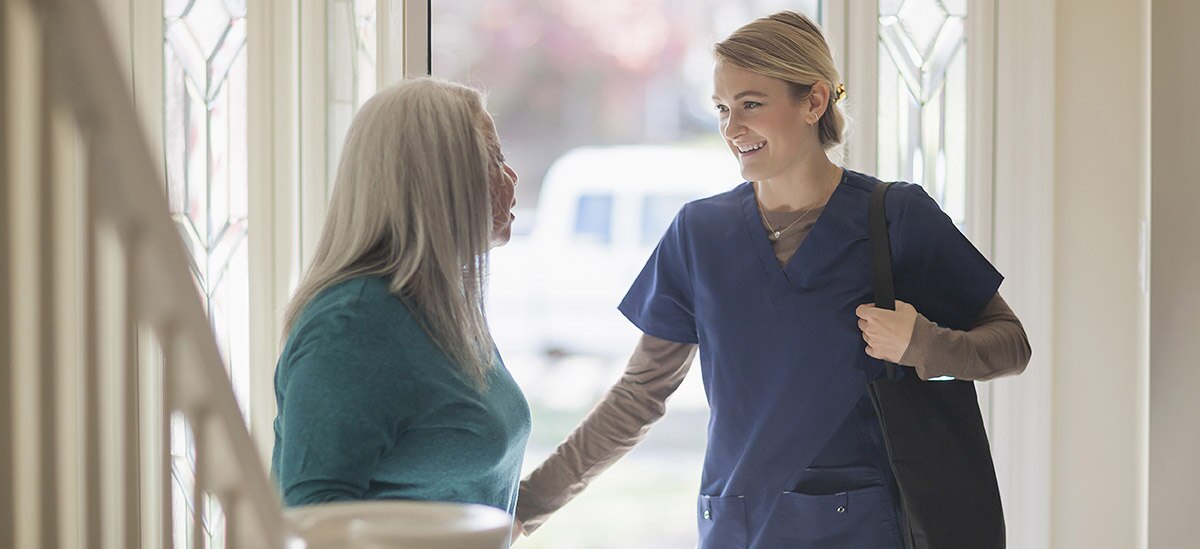 Over 52% of Americans turning 65 today will need long-term care, according to the U.S. Department of Health and Human Services.[1]
Long-term physical and mental incapacity can have far-reaching implications on the plans you have for supporting the people and causes that are important to you.
Unfortunately, emotional issues and uncertainty of ever needing to face such a challenge may lead some to choose not to formally plan for it. This can be particularly true for families who have the financial resources to self-fund the high cost of care.
Should you no longer be able to make or articulate decisions yourself, documenting your intentions and implementing wealth strategies ahead of time may help allow for your wishes to be fulfilled. These steps may also reduce the potential for family discord.
Helping Others in Your Lifetime
For many, one of the great joys of achieving financial success is seeing their wealth support family members and charitable causes that are important to them. An incapacity, however, may mean that money intended to provide for such things as children's or grandchildren's education, help with the purchase of a first home, or support for charity may never occur.
Take, for example, the common goal of paying for the education of grandchildren. Should you become incapacitated, those in charge of your finances may not be aware that you had intended to provide such a gift or they may not share the same desire. Even if they are aware of your plans and want to support them, they may not be legally permitted to use your assets to pay the college expenses of a grandchild without proper planning and legal documentation. A current gift to a 529 plan[2] for the benefit of the grandchild may be a simple solution. By contributing to a 529 plan today you are providing a source of funds to pay for college or K-12 education costs in the future.
Fulfilling Charitable Goals
Many individuals share the desire to give to charity during their lifetime. They often make pledges of future gifts, which the charitable organizations plan for and rely upon. We believe it is important to discuss with your family what motivated the pledge and to ascertain if the individuals who would be in charge of your financial assets understand your goals and would continue to honor the pledge should you be unable to do so yourself.
A straightforward strategy is to contribute to a donor-advised fund (DAF)[3] and communicate to your family that those funds are to be used to benefit the charitable causes you have chosen to report. When establishing a DAF, it is a best practice to name a successor advisor or advisors for your fund. Once money is put in a DAF, it cannot be used for other purposes beyond making charitable gifts through the fund. There is no way to guarantee, however, that funds will be distributed to the specific charitable organizations you intended.
Another possible solution is to make a contribution to a charitable lead trust (CLT).[4] A CLT makes annual contributions to named charitable organizations. Upon the expiration of a predetermined period of time or the passing away of the donor, the remainder of the trust assets pass to named non-charitable beneficiaries, typically the donor's family members. One advantage of using a CLT to make charitable donations is that the gifts are automatically made by the trustee each year. Making a donation is not reliant upon the capacity of the donor to make the annual gifts themselves.
Decide who will be responsible for making financial decisions and what rights to grant them.
Keeping Family Harmony
It is not unusual for conflict to arise among family members over the terms of trusts set up by those who have become incapacitated. Beneficiaries may argue with the trustee for distributions; others may debate appropriate investment strategies. Some may seek to change trustees.
When there is a dispute, the terms of the governing instrument will control the outcome. If the governing instrument is silent, then the trust laws of the applicable state will determine the outcome. The Uniform Trust Code, adopted in whole or in part by 30 states (as of 2018) provides that, "preserving the settlor's intent is paramount."[5] A key to establishing your intent is to fully explain specifically what you hoped to achieve, both in writing and in conversations. Communicating early and often with family members and your advisors regarding your intentions may have value beyond strengthening family bonds.
A Look at Long-Term Care Insurance
The high cost of long-term care presents different challenges depending on wealth levels. For certain affluent individuals, the cost may simply be seen as an unfortunate expense they would prefer not to incur. For others, it may pose a risk to maintaining a desired lifestyle in retirement and drain funds meant for family, institutions, and causes they care about. For some, the cost may deplete life savings and create the real possibility of becoming impoverished and dependent on government assistance.
To reduce financial risk, it may make sense to look at acquiring either long-term care insurance or new types of hybrid insurance products that are designed to provide tax-efficient, lifetime cash values in the event long-term care benefits are not needed. Those with sufficient wealth to self-fund any future long-term care expenses may want to consider acquiring such insurance for different reasons. By providing a dedicated source of funds for care, insurance can help reduce family conflict and some of the emotional strain associated with paying for care. It eliminates the need to decide which assets to sell and can relieve tensions that may rise from those concerned about potential inheritance depletion.
A secondary benefit of acquiring insurance is that many insurance companies now provide support to caregivers through access to specialists who can answer questions regarding long-term care services. (For a list of some organizations and government agencies that provide such services, please see the Caregiver Support Resources below.)
If insurance is acquired, it is important to let family members know you have a plan in place.
Plan ahead, discuss your goals, and have ongoing conversations with family members and those who will be called upon to carry out your wishes.
Caregiver Support Resources
Providing care for a family member presents a number of physical, financial, and emotional challenges. There are organizations that provide support for caregivers, including education, policy advocacy, social networks, and other resources.*
*Organization names are provided for information only; PNC makes no representations regarding the services provided by these organizations.

Considerations for Business Owners
Incapacity for a business owner presents a number of unique challenges. If you are actively participating in the management or operations of the business prior to your incapacity, it is important to consider and plan for the following:
Who will take over your role if you are no longer able?
Will your absence negatively impact the success of the business and, therefore, its value?
How will employees respond to your absence?
Many business operating agreements or separate buy-sell agreements have terms that trigger a forced sale should an owner become physically or mentally disabled. Such agreements typically state a fixed value or a formula for determining the price to be paid for the business interest. Business owners should be aware of what obligations are contained in their agreements and the impact an incapacity may have.
After a triggering event occurs, such as the incapacity of an owner, your family may have little recourse should the agreement not treat them fairly.
It is also important to understand the terms of any employment and compensation arrangements in place for key employees. Such agreements may provide additional payments, accelerated vesting, or other benefits should there be a change in control in business ownership. If the incapacity of a business owner requires a buyout of their interest in the business and a change in control provision is triggered, key employees may no longer have financial incentives to continue their employment. This could have a negative impact on business operations.
For those who desire to pass on the family business to the next generation, the exodus of key employees may present a challenge. Seeing that the owner is incapacitated, key employees may be concerned with the direction the company will take under the leadership of the owner's children, and they may decide to terminate their employment. One strategy for protecting the business from such a risk would be to implement a stay-bonus agreement. As the name implies, a stay-bonus agreement pays a key employee a bonus, often one or two times their salary, for remaining employed with the business for a period of time after a change in control occurs.
Data indicate over half of those age 65 will become disabled and need long-term care assistance. That is a large number, yet too few people are making preparations. Appropriate long-term care planning will not only address ways to fund the high cost of care, but will help to determine that your family and financial goals are achieved. While possibly an uncomfortable topic to discuss, we believe this is an important conversation to have with your family and with your professional advisors.
Example 1: Self-Funding Strategies
For those with sufficient wealth to self-fund long-term care, it is still important to have a strategy to avoid unnecessary wealth depletion. This is particularly the case when there is not a ready cache of sufficient liquid wealth to fund care.
The Situation: John has been given authority over and responsibilities for his mother's affairs under a power-of-attorney. His mother was recently diagnosed with Alzheimer's disease and now needs care beyond what he can provide. Her life expectancy is three to five years. The cost of long-term care services exceeds $100,000 per year. His mother has substantial wealth, but the majority of it is tied up in highly appreciated real estate. One of her properties is valued at $1 million with a cost basis of $100,000. She does not have sufficient liquid assets to pay for the long-term care services.
The Dilemma: If John sells the piece of real estate for $1 million to pay for his mother's care, he would need to pay capital gains tax of $180,000 ($1 million – $100,000 cost basis = $900,000 gain x 20% capital gains tax).
Sample Solutions: John can borrow funds using the real estate as collateral, and use the loan proceeds to pay for his mother's long-term care. Upon his mother's death, the real estate may be sold and the proceeds used to pay off the loan.
The family may avoid paying capital gains taxes on the sale due to the step-up in basis rules.[6] The value of the real estate would increase to $1 million upon his mother's death, so there would be no capital gains.
Long-term care insurance could be acquired so the funds are available and assets do not have to be sold.
For more information, please contact your PNC advisor.