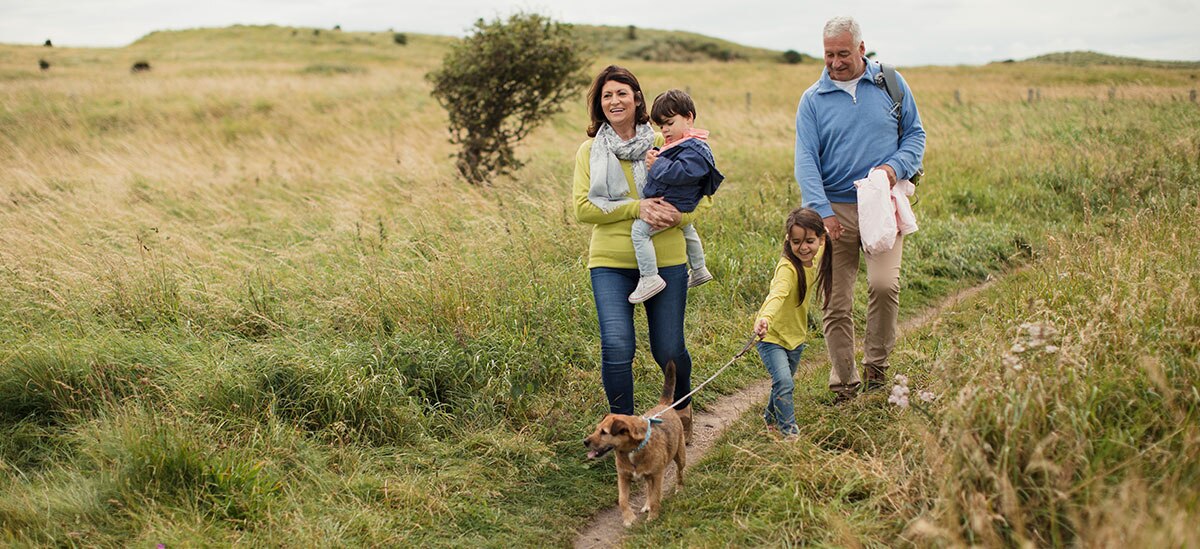 Many feel that life insurance is something they need, yet it's a subject they are reluctant to address. While most understand the importance of protecting their families, they can be uncomfortable with the prospect of sitting down to discuss not only insurance but their own mortality.
Instead, they often procrastinate on their risk management planning until there is some type of "trigger event." But by then it may be too late. The risks associated with the COVID-19 pandemic have reminded some to take another look at how to mitigate risk and properly protect yourself and your loved ones.
In addition, given the current federal estate tax landscape, the need to consider insurance as a form of risk management may be more important than ever.[1]
When contemplating the need for life insurance, you may want to consider how your death could impact those you leave behind. Will your family be able to remain in their home or will it have to be sold? Can car payments and tuition be paid? How dramatically will your absence impact your family's standard of living? Do you have a child or other loved one with special needs who would be adversely affected? If you are a business owner, will there be sufficient funds to maintain that business or will it need to be sold? These are just a few of the areas that can be addressed by integrating proper risk management planning, in the form of insurance, into your overall wealth plan.
Despite the challenges created by the coronavirus, there are still options and opportunities available to help you meet your goals while mitigating risk. You may want to consult your financial, tax, insurance, and legal advisors to learn more about available strategies and to review your existing risk management plan to determine if it still meets your needs.
COVID-19 and the Life Insurance Industry – The Challenges
Insurance companies play a pivotal role during times of economic stress by helping individuals, households, and companies manage risks and provide potential cushion against losses. Every state has regulatory bodies and guarantee associations which provide financial oversight of these organizations; historically, the payment of death benefits has not been affected by the financial constraints of an insurance carrier. According to Jeri Turley, Chair-Elect of the American Association of Life Underwriters/GAMA International, "The life insurance profession has strong ties with associations that work on behalf of the American public through life insurance companies and producers. Life insurance companies invest in the long-term with the typical bond duration of 15-18 years and a focus on supporting guarantees and long-term capital to American families and businesses." Each state has its own regulatory bodies and guarantee associations which require life insurance carriers to be diligent in meeting financial oversight.
It is also important to remember if you have a current policy with a covered death benefit, it will be paid.
Due to the current pandemic, and the associated financial market volatility and interest rate fluctuation, insurance companies are considering how business will be conducted going forward. According to Mark Jones of the M Financial Group:
The historic low interest rate environment has put pressure on insurance companies' outlook for future earnings. Earnings rates impact product pricing because insurance companies have to put assets aside for future benefit payouts and typically choose very conservative investments, like bonds, to invest in. Lower earning rates can adversely affect those products through increases in pricing. The products potentially most impacted are those with strong guarantee features.
Health concerns and the impact of COVID-19 on the long-term mortality of people is still causing insurance companies to be more conservative than before. Policies for older ages and the examination processes of obtaining insurance are more strict than before and sometimes causing those actively seeking coverage to have decisions postponed or declined by the insurance companies.
As a result, life insurance policy pricing may be more attractive now because it could increase in the future. Existing in-force life insurance policies may also be affected by lower interest rates and investment returns, highlighting the need for a review.
COVID-19 and the Life Insurance Industry – The Opportunities
Despite the challenges currently impacting insurance companies, there are still a variety of opportunities that may benefit consumers.
The current crisis has helped push the life insurance industry to embrace technology and make consumer-friendly improvements at a rapid pace. Some of these improvements include broadening automation, simplifying underwriting, waiving certain requirements, and using electronic records. Select innovative carriers are now willing to use an applicant's existing medical records rather than requiring new testing, making the underwriting or acquisition process more expeditious. These enhancements may help make it easier for healthy individuals to purchase insurance.
Conversely, for individuals with underlying health issues, the pandemic has made acquiring life insurance more challenging, due in part to risk assessment by insurance companies. Partnering with a professional may help those with underlying health issues uncover some available options.
Through a review, an insurance strategist can help a client maximize existing permanent life insurance policies. Generally, it is important to carry out reviews earlier in the policy term rather than later.
For example, some term policies have features that allow the policy to be converted to a permanent policy without re-proving insurability. Conversion privileges can be time sensitive; engaging your advisor early can be key. In our view, waiting to address weaknesses in an individual's current life insurance portfolio rarely produces a better outcome.
How Insurance Impacts Planning
It is also important to review and consider insurance as part of your overall financial plan. Risk transfer using insurance solves many financial issues: replacing income, allowing children to continue their education, and maintaining security, among others. However, it is equally important to view insurance through a holistic lens when thinking about your estate, taxes, legacy, and family needs. An insurance policy does not have to be a "standalone" product; rather, when included with a total review of your financial picture, insurance can take on a very different light.
PNC takes a goals-based approach to wealth management. We believe the best planning requires a coordinated approach to your specific objectives, bringing all aspects of your planning together to create success. Your personal life does not occur in a vacuum; nor should your financial life. We believe a comprehensive review of all applicable factors should be conducted before any plan is put into place.
The following are some questions you may want to consider when planning to address your short- and long-term financial and family goals.
How are your investments allocated within your investment portfolio? How much risk are you willing to accept in order to meet your investment goals? Does your current asset allocation allow you to meet these goals?
What are your current expenses and anticipated future expenses? Will you be able to maintain your standard of living through retirement, and how will market fluctuations affect this?
How will recent changes in the law affect the distribution and income tax impact of any retirement plans?
Will you have an estate tax concern?
As the COVID-19 pandemic has changed the way people live their everyday lives, it may also affect the way people are thinking about their legacies.
A side effect of the pandemic has been the increased focus on what people feel is most important in their lives. Some who have neglected to address their estate planning needs may now find themselves with time to implement the advice given to them by trusted advisors.
Insurance can be an important component in your family's future financial success as it is a defined, set amount that will not fluctuate or be impacted by market volatility. Insurance can serve as diversification in your overall investment strategy and help give you piece of mind that you will attain your stated financial, family, and estate goals.
Due to the economic situation created by the pandemic, the federal government has provided unprecedented monetary and fiscal support;[2] however, this support, as well as the recent trends of lowering income tax rates and increasing estate tax exemptions, may not be sustainable in the future. While the current estate tax exemption is $11.7 million per individual, indexed for inflation, the law allowing for this higher estate tax exemption is scheduled to sunset in 2026, meaning the exemption could return to its 2017 levels of $5 million per person, adjusted for inflation.[3] Congress can change the TCJA. With respect to a general statute, no Congress can bind the actions of a future Congress.[4] This means that the 117th Congress, among other possibilities, could accelerate the reduction in the current wealth transfer tax exclusion amounts from the current sunset of 2026 to 2021. Life insurance can be structured to help fund future income and estate taxes. 
Finally, the low interest rate environment has helped create an opportunity to leverage life insurance by using several advanced planning techniques. For example, the Applicable Federal Rate (AFR) is the minimum interest rate the Internal Revenue Service allows for private loans. With all of the economic uncertainty, AFR rates are historically low, allowing affluent families to maximize gifting techniques. Many of these strategies can include some unique characteristics of life insurance which could increase the impact. You may want to contact your financial, legal, insurance, and tax advisors to discuss the various methods to leverage life insurance in your overall financial planning.
Next Steps
Engage your advisor team and PNC Insurance Strategist to see how insurance fits into your estate and wealth plans. There are numerous beneficial opportunities available.
Revisit the estate planning ideas that your advisor team suggested and ask how insurance can maximize the strategy.
Engage an Insurance Strategist for a thorough policy review of your entire insurance portfolio.
Ask your insurance advisor to perform informal underwriting and request offers from multiple carriers before choosing your path forward. Each insurance company is reacting to the current environment differently; consider all of your options.
Educate yourself on your options; there are no upfront costs or commitments aside from your time to review.
 For more information, please consult your PNC Advisor or contact PNC Private Bank.