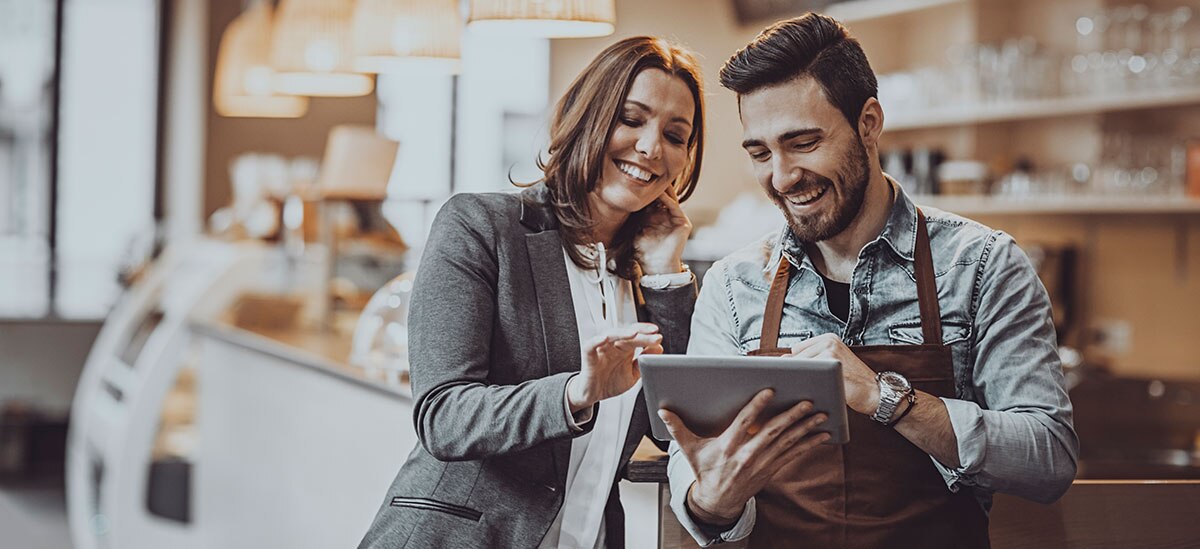 Succession and transition planning can be challenging for many closely held business owners. At some point, most business owners may decide they no longer want to be involved in running the business they may have spent a lifetime building, preserving, and growing. Or this change in business leadership may occur involuntarily due to death or disability, or voluntarily due to the sale of the business or transition to family members, key employees, or a third party.
For many closely held business owners, it may be time to consider creating a business exit strategy, which creates its own challenges.
One way to approach developing a business exit strategy is to retain a private business strategist. The private business strategist has the knowledge and experience to help a business owner thoughtfully plan for retirement and, ultimately, the transfer of wealth upon death. This individual can also help owners achieve their personal financial and wealth transfer goals, and strategies that could help preserve and protect the value of the business throughout the transition process. 
Any transition plan should integrate an analysis of the owner's business objectives, taking into consideration the company's competitive position in its industry, valuation, capital structure, organizational structure, and leadership. An experienced private business strategist should work with several parties, including the business owners, their families, and their professional advisors (for example, attorneys, accountants, valuation professionals) to help evaluate, develop, and implement a business transition plan that puts the business owner along the path toward retirement and legacy wealth transfer, according to the owner's specific goals. 
Is it Time for a Business Transition Discussion?
Many business owners delay developing and/or implementing a written plan, or they may feel there is a lack of coordination between personal and business strategies. Nevertheless, the sooner the plan is started, the more likely the outcome will be positive and within the owner's control. Following are a few characteristics that could indicate a business transition discussion is appropriate.
Aging Demographics of Business Owners
Many business owners are age 50 or older. Although many business owners in that age group may be nowhere near the end of their productive professional lives, it is an age that tends to be a milestone in a psychological, professional, and personal sense. Many business owners may start thinking about retirement and wealth transfer, perhaps because the business owner sees the outcome of his or her parents' planning (or lack thereof) or the business owner sees his or her own children developing personally and professionally.
Whether the plan for a family business is to maintain it for the next generation, transition ownership to an employee stock ownership plan, or sell to an outside party, hitting 55 seems to be a triggering event for starting the planning conversation. Starting early provides an adequate runway to reach personal goals, such as retirement lifestyle, and to plan for how the next generation will inherit wealth or a business interest, as well as how the transition plan will affect both the business and the family. Planning in a thoughtful, organized, and effectively communicated manner can help retain key employees, build long-term value in the enterprise, and position the owner for a successful retirement when it is the appropriate or necessary time for a business transition. Private business strategists can help with the development and implementation of such plans as part of the business owner's relationship with their investment advisor. 
Family Dynamics
Business succession plans may be delayed or forgotten due to challenging family dynamics. The perception that a single family member (or a few family members) may feel slighted can delay transition plans, affecting the entire family. Some family members (siblings, children, spouses, and other relatives) may be interested in eventually assuming leadership and equity roles in a closely held business; others may wish to pursue ambitions outside of the business while still expecting to receive something of value from the business or as an inheritance. It can be a tough balancing act to meet all of these competing interests.
A private business strategist can help a business owner clearly articulate goals, foreseeing potential implications of a course of action and achieving a balance between maximizing the value of the business and satisfying competing family goals. Perhaps the owner and his or her family need to assess the readiness of a family member to assume a leadership role or equity ownership in the business, or they are faced with decisions regarding how an ownership transition or sale will affect the business owner's needs in retirement.
Regardless of whether the owner ends up transitioning the business to family members, to a third party, or to key employees, a private business strategist can help the owner assess and capitalize on opportunities and protect the value of the business, while also focusing on personal estate and financial planning as it pertains to the owner's retirement and legacy goals.
Entity Governance
In our experience, one of the most difficult thing for any business owner to contemplate is a time or event that will cause the loss of control over strategic and tactical management of the business. However, without a clearly defined business transition plan, including identification and development of the next generation of business leaders, the business's operations, stability, and growth could be threatened. Inevitably, we have found that many business owner experiences an event where he or she is not able to manage and operate the business in the same manner as in the past. Without confirming that the right documents, people, and procedures are in place, closely held business owners risk not only damaging the business but also their personal security. The private business strategist can help business owners analyze whether they have the right key employees and directors, as well as procedures and documents, in place to facilitate a successful transition.
Illness or Injury: A Wake-Up Call to Start Planning
It is natural to want to put our own affairs in order when we have seen others' tragedies, whether in the news or in our personal, social, and business circles. There are countless stories of family businesses that fail to transition to the next generation or are sold at a less-than-favorable price because the owner procrastinated in business, financial, and wealth transition planning. A business owner's days are long and busy, and it can be easy to put off the call to an advisor to help with or continue with critical planning initiatives. It is not unusual, in our experience, for business owners to have spent so much time building their business and achieving financial success that they haven't worked with a legal or tax advisor in conjunction with the private business strategist on the personal tax and transfer planning they need to protect their families. For example, even considering only the business, a health event could sideline a key manager, owner, and stakeholder in a way that severely undermines the value of the business and threatens operations in a competitive marketplace.
Buy-Sell Agreements and Organizational Documents
Organizational (such as buy-sell, operating or shareholder) agreements to protect the ownership and operation of a business and how certain trigger events, management control, and ownership rights affect the owner, the owner's family, and business partners are worth a closer look. The buy-sell provisions governing transfers based on certain life events such as death, divorce, or disability, or even voluntary lifetime transfers such as a gift or a sale of a portion of the business interest, could help enable a successful transition or result in a failed one with hard feelings. When valuation provisions are out of date and the insurance funding a buy-sell provision at death is insufficient to protect the business owner's family, a conflict between the deceased owner's family and the remaining owners of the business may be on the horizon. Even worse, insufficient liquidity for the remaining business owners (whether family or nonfamily) to continue the business may result in everyone losing value and threaten the viability of the business.
Looking at the details, such as transfer restrictions, necessary waivers, methods of valuing the business, mechanisms for reviewing corporate books and records, and transferability of key customer agreements and contracts, before a transition occurs is essential to protecting the value of the business.
A private business strategists can work with the owner and his legal, tax, insurance, and other advisors to see that the owner is well positioned for an eventual transition, whether during life or at death.
A private business strategist can help a business owner work with his legal, tax, insurance, and other advisors with business transition planning, personal liquidity planning, asset protection planning, selling and transitioning the business, retaining and rewarding key business stakeholders, and personal financial, and/or trust and estate planning. 
For more information, please contact your PNC advisor. If you are not a PNC client, please call 844-749-2854.