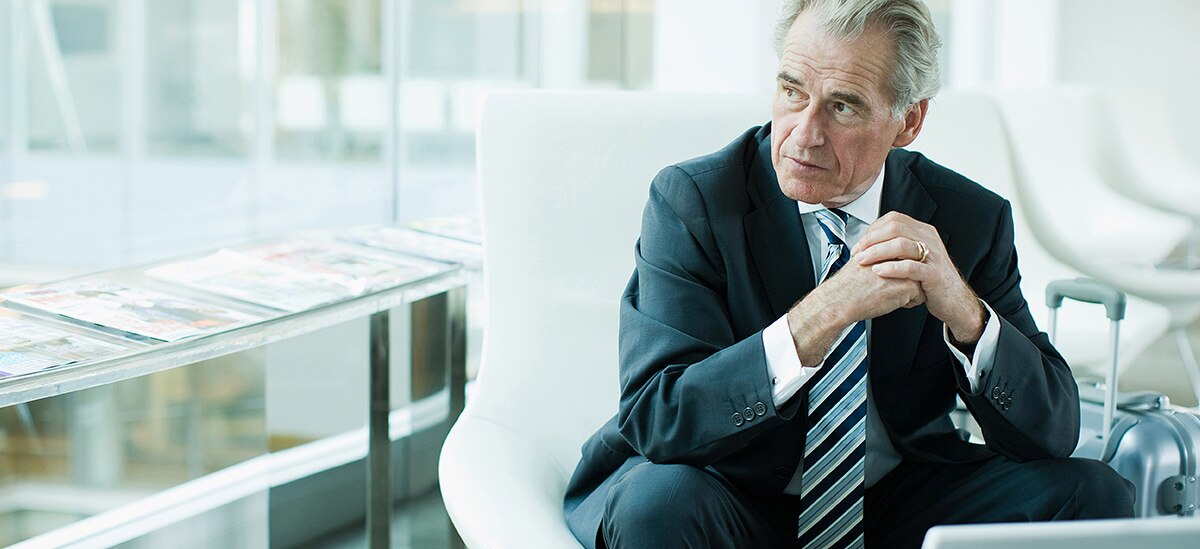 How much should current market conditions impact your decision to sell your business? Quite a bit, but not for the reasons you may think.
"The equity environment may play a bigger role after your sale, when you're trying to figure out how to invest the proceeds," says Joseph J. Fahey, CFA, National Director of Business Succession Planning, PNC Bank.
He suggests entrepreneurs answer three key questions to help them think through the selling process in an unpredictable market:
1. Why are you selling your business?
Many business owners have been reaping the rewards of the longest bull market in history, and may want to sell their business before the markets reverse course. Fahey cautions against trying to time the markets.
"If you have a strong management team in an industry with sound, long-term prospects, the current state of Wall Street should not be the primary driver in your decision to sell," he says. 
Price is important, but shouldn't be the main reason to exit a business. Given the unpredictability of the market, it's better to plan your departure when the timing is right for you and your family,
says Fahey. You may want to sell your company so you can retire. Or, maybe you'd like to cash out to start a different type of business. Sometimes entrepreneurs need to sell due to poor health. The reason for the sale can help you determine whether you need to sell right away, potentially against an uneven market backdrop, or if you can wait. 
2. Where will your future money come from?
When business owners sell their companies, they shut off the engine that had generated their income for decades. Without that steady cash flow, entrepreneurs often rely on investment returns to fund the next phase of their life.
That shift would be difficult at any time, but especially when the market is more volatile. 
Fahey notes, "You might feel vulnerable if you suddenly need to count on investment income that is subject to the whims of the markets." 
A smart way to take charge is to prepare a cash flow forecast, one based on a well-diversified investment plan built to manage market shifts.
Your investment strategy may hinge on what you will do after you've sold your business. "You have to know what's next, so you can plan accordingly," Fahey points out. For example, are you going to work for the new owner? Retire? Or, would you prefer to keep the business until its value increases or market conditions change? Each scenario calls for a different financial plan to adequately meet your income needs.
Keep your taxes to a minimum
The sale of your business may create a significant taxable event.  And, how you choose to receive the proceeds can affect how you are taxed now and in the future. "Clients who are selling a business, especially those who will be subject to an estate tax, may want to transfer some of that wealth to multiple generations," Fahey says. But that requires specialized knowledge.
"You need experienced professionals who can advise on how you'll fund your future and manage the tax implications of the deal," he says.
Wealth advisors can help you evaluate your options. For example, several tax rates may be at play when selling a business, from ordinary income rates to capital gains. You should consider evaluating other important items, too, such as selling for stock or cash and whether you'll receive a lump-sum payment, an installment note, or some sort of earn-out provision, or consulting income. Each strategy has its own advantages and disadvantages, tax and otherwise.
3. What is your business' value?
Lastly, find out what your business is worth in today's environment.
Prevailing market conditions may affect your company's value, although small businesses usually don't rise and fall with the market indices quite as much as large firms might.
Fahey recommends you talk to a reputable investment banking firm who knows your industry to get current metrics. While valuation is important, it should not be the controlling factor in the decision to sell. "You should not go into a sale without knowing what your company's worth and the terms of the deal; that's going to drive how you negotiate the sale," Fahey says. 
Don't go it alone
Fortunately, you don't have to answer these questions by yourself. Your PNC team can help you decide which exit strategy is best for your business and what is in your family's best interest after the sale. These professionals can develop a comprehensive plan that's focused on managing your taxes and preserving your assets, so you can feel more in control of your future, regardless of market activity.