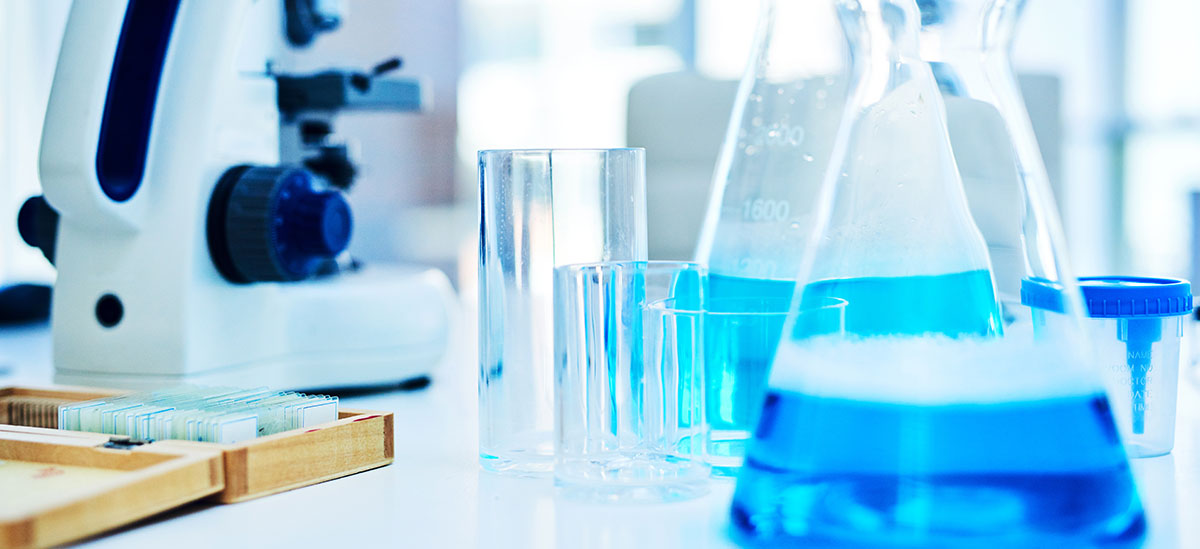 Families of wealth have a unique opportunity to network with scientists and researchers who dedicate themselves to finding cures and improving the lives of patients around the globe. Solebury Trout, a subsidiary of PNC, has extensive connections with life sciences companies – both public and private – giving interested parties access to its vast network. 
Where to Start Your Journey Toward a Cure 
Some families stricken by a serious medical condition, such as cancer, diabetes, or Parkinson's, want to be part of the solution rather than idly stand by as loved ones suffer. However, these well-intentioned people often struggle to find the proper channels to help fuel advancements in disease treatments and cures. After all, navigating the health care and pharmaceutical giants can be daunting. 
Now, those who want to take action against a specific ailment have a place to start. The life sciences professionals at Solebury Trout can serve as a liaison between wealthy individuals who want to make a difference and key policy leaders, scientists, and innovating companies.
"By working together, we can move curing disease forward," says Jonathan Fassberg, original founder of the Trout Group, which was acquired by Solebury Capital in 2017. "We can effectuate change by connecting our in-depth knowledge with life sciences experts, companies, and wealthy families," he says. 
Making the Right Connections
Over the past 20 years, the specialists at Solebury Trout have worked with hundreds of companies in the life sciences sector, with advances in biotechnology leading to unprecedented growth. Solebury Trout's role in this revolution is to develop investor relations and corporate communications strategies, introducing innovative companies to sophisticated investors. In short, the firm have connections in the life sciences industry to assist those who want to wage war against disease. 
"Our relationship with Solebury Trout gives our clients a path toward achieving their legacy goals relative to the life sciences," says Mathew Kraut, Chief Operating Officer and Managing Director of Investments for Hawthorn, PNC Family Wealth®. "We hope to close the gap between our clients who want to fight diseases and the life sciences experts who develop real, life-saving solutions," he says. 
An Ever-Widening Industry
When Mr. Fassberg first founded The Trout Group in 1996, biotechnology was considered a niche investment, with little representation in the highly specialized sector. That began to change in the late 1990s. Medical and technological advancements led to an increase in the number of large and influential biotech companies.
Today, biotechnology is a multibillion dollar industry, with firms like Amgen and Gilead Sciences making epic advancements in treatments and cures. "Without investors willing to take the initial risks, drugs like EPOGEN® might still be a scribble on a piece of paper," says Mr. Fassberg. 
How to Become a Champion
According to Mr. Fassberg, the current pace of innovation and opportunity is unprecedented. "We know many more 'scribbles' exist, but we don't have enough champions. We are looking for individuals with the vision to make a difference, to help make a life-saving idea come to life," he says.
Through its vast network in the life sciences, Solebury Trout helps interested people become those champions.
For More Information
If you are interested in learning more about how Mr. Fassberg and his team might work with you to help you achieve your desired legacy in the life sciences, please contact your Hawthorn advisor.
Case Studies: How Solebury Trout Brings Scribbles to Life
Case Study 1

Consider the story of Bob Duggan, a successful businessman who went in search for a cure for his son who had been diagnosed with brain cancer. Mr. Duggan found a promising drug at a company called Pharmacyclics. While the drug did not work for his son, he was convinced it might help others, so he became Pharmacyclics largest individual investor and subsequently the company chief executive officer. The Trout Group, led by Mr. Fassberg, was one of the first companies to help Mr. Duggan raise outside capital to invest in further development of his drug.
"Everybody thought he was nuts," says Mr. Fassberg. Mr. Duggan had zero drug development experience and no relevant relationships on Wall Street. He was trying to compete with multibillion dollar operations. It was an uphill battle. "People were negative on that story almost all the way to approval, but we were able to help position the story and make the right introductions," says Mr. Fassberg, "And the rest is history." The drug, now called Imbruvica®, treats a variety of hematologic cancers.
Case Study 2
Doctors are now turning to gene therapy to modify disease. A close friend of Solebury Trout, Jonathan Silverstein, a general partner at OrbiMed, a $7 billion dedicated health care fund, was diagnosed with a rare form of Parkinson's. He created a foundation to support research related to his specific genetic mutation. Less than 18 months later, the company he helped create through his foundation, Prevail Therapeutics, has raised more than $100 million in capital and is poised to enter human clinical trials later this year.
Case Study 3
In 2017, Solebury Trout helped publish A Cure Within, a book featuring interviews with 25 of the leading cancer immunologists. These "scribblers" are finally being recognized for their work in harnessing the immune system to kill cancer. Two scientists featured in the book won the 2018 Nobel Prize. If you would like a copy of the book, talk with your Hawthorn advisor.