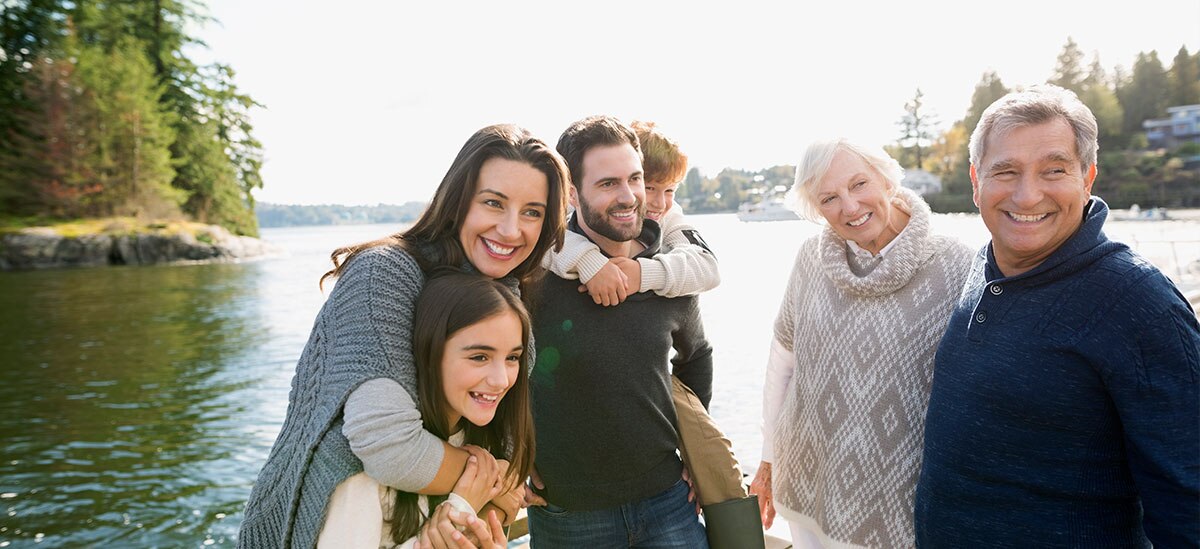 Sadly, 70% of wealth transfers fail by the third generation,[1] causing the family to be divided and to lose control of the shared assets, and the wealth to be diluted.
The good news is families can improve these dire odds for success by revamping their family dynamics and cohesion.
The Hawthorn Institute for Family Success focuses on seven key factors that promote family harmony, open communication, and responsible ownership, helping to give many ultra-high-net-worth families a better chance of extending their legacies through the generations. 
Common Traits of Successful Families
Alexandre Monnier, an experienced family wealth professional, joined Hawthorn, PNC Family Wealth® earlier this year as managing director of Wealth Sustainability and president of the Hawthorn Institute for Family Success. He previously served as president of Family Office Exchange, where he was on a mission to improve wealth sustainability among the 500 members his firm served. 
Contrary to what many families and advisors think, most wealth transfers do not fall apart because of poor financial management. Rather, family fortunes are commonly lost or squandered due to problems with family issues,
says Mr. Monnier.
For example, lack of communication and trust, insufficient preparation of the next generation for responsible wealth ownership, and absence of clear family vision can result in failed wealth transfers. 
According to Mr. Monnier, families who thrive and successfully transfer wealth across generations share four common traits:
They spend purposeful time together.
They have a strong family identity.
They learn from other families.
They seek guidance when needed. 
"At Hawthorn we have observed these four characteristics in most successful families, which we believe helps to propel their legacies well into the future," says Mr. Monnier. 
Seven Family Success Factors
According to Mr. Monnier, these behaviors foster seven family success factors that are critical to achieving family and financial well-being:
Family legacy: These families have a strong identity and know what they stand for.
Family vision: They have a shared vision for their future together.
Family communication and trust: They communicate openly and frequently, and respect and trust each other.
Family togetherness: They have found the level of alignment that all family members like and are comfortable with.
Family decision making: They have a transparent and fair process to make decisions about the shared family wealth.
Responsible wealth ownership and stewardship: They prepare family members to be responsible wealth owners and future family leaders.
Personal fulfillment: They encourage personal initiatives and accomplishments.
When families and advisors embrace both financial success factors and family success factors, they tend to flourish because they are taking a holistic approach to wealth management,
says Mr. Monnier. "It is that integration of the two which provides a solid foundation to sustain wealth across generations," he adds.
View accessible version of graphic
Prepare Wealth for the Family and the Family for Wealth
Sparked by the knowledge that family success is just as important as financial success for today's ultra-high-net-worth families, the firm developed the Hawthorn Institute for Family Success. "It's now a cornerstone of our business and designed to support our client promise of 'keeping wealthy families wealthy,'" says Mr. Monnier.
Through a suite of services, the Hawthorn Institute for Family Success helps clients address and bolster the seven family success factors by giving them the opportunity to:
assess their family's well-being and identify opportunities for improvement;
engage biographers to help capture their family's legacy and share it with future generations;
participate in salons, that is, intimate gatherings of like-minded clients, to discuss issues associated with family wealth and learn from each other;
organize family retreats or workshops to learn and work together to better manage family success factors; and
TEXT VERSION OF GRAPHIC:
Envision a house, the purpose of the roof is to contain Family and Financial Well-Being. Under the roof is the support structure the family has to provide for their well-being, Human Capital, Philanthropic Capital, Financial Capital, Business Capital, their True Wealth. There are two equal parts to the house, the Family Success Factor side, focused on preparing the family for the wealth, and the Financial Success Factor side, focused on preparing the wealth for the family.
The Family Success Factor side of the house has the following rooms:
Family Legacy
Family Vision
Family Communication and Trust  
Family Togetherness
Family Decision Making
Responsible Wealth Ownership & Stewardship
Personal Fulfillment
On the Financial Success Factor side of the house the rooms are:
Wealth Planning
Tax Planning
Trust and Estate Services
Investment Management
Philanthropy Planning
Private Banking
Risk Management
This house sits on a solid foundation of holistic wealth management.