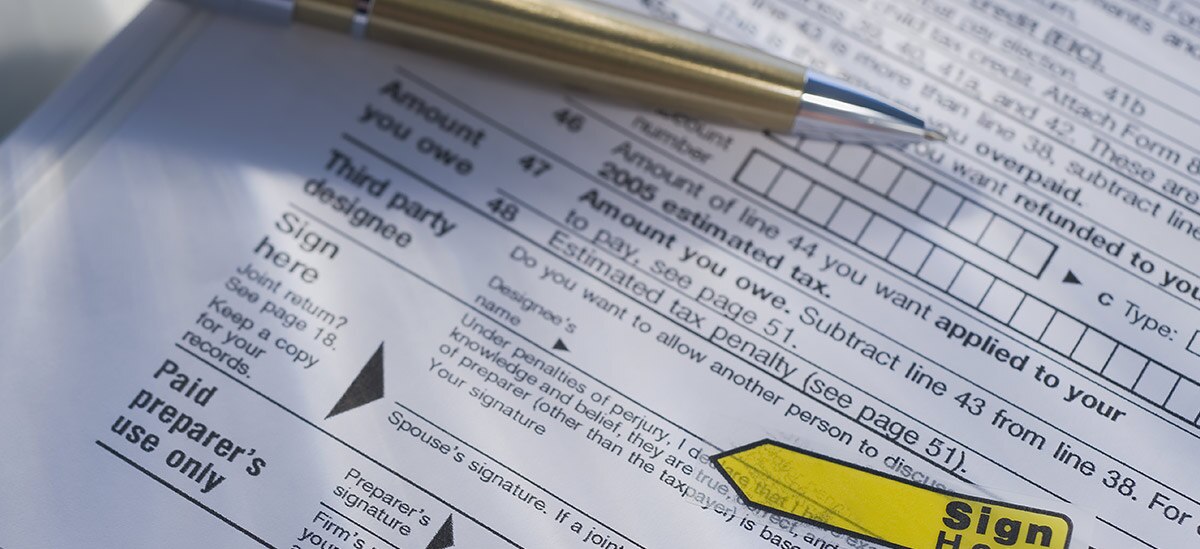 The Tax Cuts and Jobs Act brought many income tax changes for individuals.
Many are wondering how tax returns for 2018 and beyond will be affected by the tax reform legislation enacted in 2017. Below are some of the most common questions we hear from clients and some planning considerations to help you address them.
The rules for deducting mortgage interest have changed.
Mortgage Interest Deductibility
I have read that mortgage interest will only be deductible for mortgages of $750,000 or less. I have an existing mortgage of $850,000. Can I still deduct all of my mortgage interest?
The new limit applies to mortgages taken out after December 15, 2017. As long as your existing mortgage was taken out prior to that date, it will be unaffected. The former limit of $1 million will continue to apply and, if you itemize, you should still be able to fully deduct the interest for income tax purposes on your $850,000 mortgage.
If I keep my existing $850,000 mortgage and then take out an additional mortgage, for example on a second home, what is my deduction limit?
If you decide to take out an additional mortgage, you would not be able to deduct the interest on it. This is because the new limit is $750,000 in total, and your existing mortgage of $850,000 already exceeds this amount.
What happens if I refinance my existing $850,000 mortgage?
If you refinance your existing mortgage which was taken out prior to December 15, 2017, the $1 million cap would still apply as long as you do not increase the mortgage amount.[1]
Home Equity Loans
I am considering a home equity loan (HEL) to pay for some home improvements. I read the interest is no longer deductible. Is that true?
The wording of the new law has been a source of confusion for many. Interest on HELs and home equity lines of credit (HELOC) is still deductible as long as the loans are used to buy, build, or substantially improve your home, and the amount of the loan or line, in combination with any other mortgage debt, does not exceed the new $750,000 limit. A substantial improvement is defined by the Internal Revenue Service (IRS) as adding value to the home, such as a kitchen remodel; prolonging the home's useful life, such as replacing the roof; or adapting your home to new uses.[2]
It will be important to have documentation on how the HEL or HELOC is used.
What happens if I use a HEL or HELOC to cover a mix of expenses?
If, for example, you use a HEL or HELOC to pay for college, a trip to Aruba, and a new kitchen, only the interest paid on the portion used to cover the costs of the new kitchen may be deductible (subject to the $750,000 aggregate limit).
Important HEL/HELOC Facts
HELs are included in the new $750,000 mortgage cap explained above. Also HEL interest is only deductible if you use the proceeds to substantially improve the property you took the loan against. If you own two homes and you take the loan against home one, you cannot deduct the interest related to improvements made to home two.
If you have already used a HEL for something that under the new tax legislation is no longer deductible, you can no longer deduct the interest payments.
The expanded gift exclusion amount can provide a unique opportunity to transfer wealth.
Gifting
I hear that the new tax law increased the amount I can gift without paying tax. Should I gift more to my family now?
The IRS increased the annual exclusion gift limit from $14,000 to $15,000 in 2018; this exclusion amount remains the same in 2019. This means that you can gift up to $15,000 ($30,000 for a married couple who elects to split gifts) to anyone without gift tax consequences.[3] For those who wish to gift more, the new tax legislation effectively doubled the lifetime estate and gift exclusion amount to $11.18 million for an individual/$22.36 million for a married couple in 2018.[4] These exclusions have been adjusted for inflation to $11.4 million and $22.8 million in 2019. This could create a window of opportunity to transfer assets, such as a business ownership or forgiveness of a loan.
Before you make additional gifts be sure that you have planned for your future needs because once you gift an asset, you cannot take it back.
If I decide to make gifts, what type of assets are best for gifting?
Determining which assets are best to gift is dependent on a number of factors. You should consult with your tax and legal advisors to determine what is best for you. For some, ownership of a family business can be a good candidate for gifting as it may accomplish other planning objectives, such as business transition goals. You may also want to consider forgiving an existing loan to a family member or to a trust for their benefit, such as a mortgage you took out for your children or grandchildren. You may want to focus on income tax minimization if estate taxes are no longer a concern for you due to the higher exemption limits. It is, however, important to remember the higher exemptions are not permanent.
How might tax reform affect the way I give to charity?
Philanthropy is most often driven by the desire to affect change and support organizations that are important to the donor. If that is the case for you, then you should consider making or continuing your charitable gifts.
You may want to explore "bunching" charitable gifts in the years you itemize. Instead of gifting $10,000 per year, a $30,000 gift every three years, possibly through a donor advised fund or other vehicle, may increase your tax benefit. Those who itemize and make charitable donations consisting of a mix of cash and other assets may want to consider new tax provisions providing increased benefits for cash contributions.[5] There is no longer a limit on how much you can itemize.
How can I be sure the withholding from my paycheck is still accurate?
Because of the breadth of changes to this year's tax landscape, you may want to do more than rely on the new withholding tables. The IRS has put out an updated withholding calculator that uses a number of factors to provide a rough estimate of overall withholding and income taxes for 2018. It can be found at https://www.irs.gov/individuals/irs-withholding-calculator.[6]
I have set up 529 plans for my children's education. I have heard they can be used in expanded ways now.
529 plans have been expanded to allow tax-favored withdrawals of up to $10,000 per student per year for elementary and secondary school expenses, including tuition for public, private, or religious schools, but not home schooling.[7] Distributions should be coordinated for families with multiple plans for a single child to determine that this limit is not exceeded.
You can also now transfer funds in 529 plans to Achieving a Better Life Experience Act (ABLE) accounts for certain family members with special needs.[8]
Some states automatically conform to federal law to determine which distributions are qualified; others do not. This means not all states will allow tax-free distributions for elementary or secondary school tuition. If your state does not recognize this use, it may subject the distribution to state income tax and possible penalties including recapture of any tax deduction for contributions.
There may be ways you can maximize your benefit from Charitable and state and local tax (SALT) deductions.
I have property in a trust. Do the taxes the trust pays count as part of the new $10,000 limit on the state and local tax (SALT) deduction?
If the property is held in trust for business (rental) or investment purposes, the real estate taxes are deductible by the trust and are not subject to the $10,000 limit. If the property is not held for business or investment purposes, a trust that has land as an asset and pays its own income tax (a non-grantor trust) can deduct real estate taxes as part of the SALT deduction, up to $10,000. If the trust is a grantor trust, which does not pay its own income tax, it cannot.
Some are suggesting it may make sense to put multiple properties in individual trusts to garner multiple $10,000 deductions. In our opinion, this should be considered with extreme caution.
Conclusion
Tax reform is certainly complicated. And you will likely have more questions, particularly as the Treasury and IRS provide further guidance on the legislation. Now is a good time to review your wealth plans with your advisors.