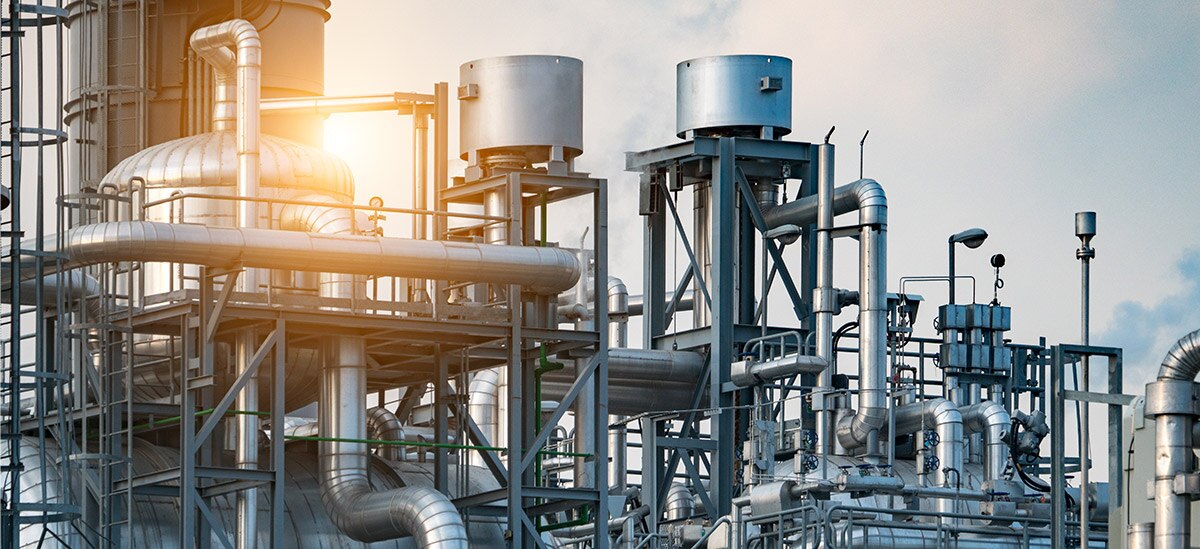 Oil prices are down roughly 20% — the largest net-percentage decline since 1991 for West Texas Intermediate (WTI) — and US equity markets are down on the order of roughly 6% this morning. 
Following this weekend's OPEC+ meeting, we wanted to share our thoughts on near-term market implications. We expect the OPEC+ disagreement to weigh heavily on markets.
When combined with the "crisis in confidence" surrounding the coronavirus, it is very difficult to see a near-term market rebound until one or both of these events start to resolve — absent that, significant and sustained market volatility appears very likely to continue.
What We Know…
After Saudi Arabia and Russia could not agree on new oil production levels over the weekend, the Saudis signaled they plan to flood oil markets with significantly more production. In November 2014, they used a similar tactic, ramping up production in the hopes that it would drive prices below the breakeven price of US shale production (about $45 per barrel).

While the Saudis can produce

oil at an estimated breakeven price in the midteens, its

fiscal

breakeven price is estimated to be more than $80, according to the International Monetary Fund. That is part of the reason the Saudis were unsuccessful a few years ago in taking US shale production offline permanently. The country can only withstand extremely low oil prices for a brief period of time and why we do not believe this will be a permanent supply shock. The trouble is, as we saw the last time they pulled this stunt, it can still deliver significant near-term damage to the oil and gas industry as well as the broader supply chains.

Saudi Arabia and Russia are not besties!

It is worth noting that Russia is notorious for not complying with OPEC+ production agreements. In the three years since Russia has been involved in OPEC+ decisions, Bloomberg data indicate the country has only complied with production targets once — briefly in late 2019 when Russia effectively was forced to do so because its main export pipeline needed emergency repairs.

Saudi Aramco's initial public offering (IPO) has basically been a disaster from the start.

For example, there were numerous delays to go public, challenges to assign a valuation for the stock, and so forth.
This weekend's events between the Saudis and the Russians only amplify the embarrassment.
In the latest trading on the Saudi exchange, Aramco is already below the IPO price in less than three months of going public. As a reminder, however, Aramco is a small weighting in the MSCI Emerging Markets Index due to its extremely low public float, and it does not have an American depositary receipt.

The US Energy sector was already in a position of weakness, not only from an earnings standpoint but also from a relative performance one.

Since November 26, 2014 (the date OPEC initiated its war on US shale), the S&P 500® Energy sector's net income has not yet recovered. Other than a brief pop from the tax cut in 2018, the Energy sector's net income has been in a continuous state of decline.
Also since then, the S&P 500 Energy sector is lagging the S&P 500 by 18% on an annualized basis. An interesting fact: ExxonMobil Corporation, which is one of the largest integrated oil firms in the world (not a pure shale play), has seen its price collapse back to 2004 levels with a dividend yield of more than 7%.
Energy, and high yield is about 11%. However, leveraged loans has just 2% exposure.
How Could This Development Affect Fundamentals in 2020?
Lower gas prices are good for consumers, right? Only if all else stays equal… 

If all other economic variables stayed the same, obviously lower gas prices are supportive for the US consumer. However, we strongly disagree with that view because global markets are far more complex than just being affected by one isolated variable. If oil prices are falling, it usually means there are other economic factors in play, such as a potential global growth scare.
Despite being less than 4% of the S&P 500 by market cap, the oil and gas and construction industries employ roughly 10% of the US workforce, according to the Bureau of Labor Statistics. The unemployment rate for that group is already 5.4% (versus the national unemployment rate of 3.5%), and in 2016 it reached a peak of 11.5%. It would not be surprising to see those levels of unemployment return to the oil and gas industry should this development persist.
With unemployment rates like that, it should be no surprise that we could also expect to see retail sales slow. While the average year-over-year growth rate for retail sales this cycle has been more than 4%, during 2015–16 retail sales fell to less than 3% for most of that two-year period. While retail sales were still showing positive growth, that is a significant deceleration.
Bottom line, considering the US consumer has been the workhorse of this business cycle, any impact on their ability to spend is concerning.

The duration of the oil price decline depends on how the production disagreement between the Saudis and Russians plays out.

If there is any good news as events unfold, it is that 2020 Energy sector earnings-per-share (EPS) estimates were already falling, bringing investor expectations down from lofty levels. 
The average price of WTI oil in 2019 was $57/barrel, and Energy companies still struggled to grow profits at that level. WTI closed on Friday at $41.28/barrel, and as of this writing it is in the low $30s/barrel. Should prices stay persistently under $50/barrel, it could have a material impact on Energy sector EPS estimates in 2020. 

In 2015–16, Energy sector EPS growth declined 75% on average in both years, contributing just under 1% of S&P 500 profits in 2016. If we take a worst-case scenario where the Energy sector contributes nothing for calendar year 2020, that would imply an EPS growth rate of 3% for the entire index (compared to 7.5% today). S&P 500 Energy sector earnings growth expectations were greater than 10% for 2020 through last Friday. 
However, we have to account for any secondary effects on Materials, Industrials, and their respective lenders in the Financials sector, too, which would more than likely weigh on EPS growth even further. 
Both 2015 and 2016 saw S&P 500 EPS growth fall from an initial estimate of 9.5% (in each year) to end up with flat EPS growth in both years. That coincidentally compares to an initial consensus estimate for 2020 S&P 500 EPS growth of 9.4%. Therefore, we could see a similar outcome if OPEC+ cannot come to a near-term agreement. 
What Are We Watching in Energy Credit Markets?
While the S&P 500 has less than 4% weighting to the Energy sector, the investment-grade bond market has about an 8% exposure to Energy, and high yield is about 11%. However, leveraged loans has just 2% exposure. 
Spreads have widened in recent weeks (back to December 2018 levels) due to the concerns around the coronavirus outbreak and some preexisting stress in the Energy sector. 

However, as of Friday trading, the CCC-rated market (issuers at most risk of defaulting) was still about 500 basis points below the 2015-16 peak levels. 
We would expect to see those spreads widen further in the coming days.

One company does not usually define an industry; however, Chesapeake Energy (one of the largest US shale oil producers and one of those aforementioned CCC-rated issuers) is one of the few Energy companies with an active credit default swap (CDS) market, so it provides some insight into market expectations.

The firm has a market cap of under $500 million and total debt of roughly $9.5 billion, and its CDS pricing is rising, nearing the 2016 peak.
Should the firm seek bankruptcy protection this time around (believe it or not, it narrowly avoided bankruptcy in 2016), the ramifications for its shale oil peer group and other business sectors along the supply chain could be significant; thus, we continue to monitor this particular case very closely.
Conclusion
This weekend's OPEC+ development is significant, in our view, and has the potential to change the market narrative for 2020. If all we have to deal with is the coronavirus impact itself, we believe an earnings rebound in the second half of the year is highly probable.
However, should the combined effects from OPEC+ and the virus take hold for a much-longer-than-expected timeframe, it is possible EPS growth will be meaningfully challenged in 2020.
In 2015–16, the S&P 500 had six consecutive quarters of negative EPS growth (that is not our base case here), and furthermore, the US economy did not dip into recession. Meanwhile the S&P 500 delivered an annualized total return of 6.5% over those two years — relative to a 30% market gain in 2019 that is nothing to write home about, but given the backdrop at that time it felt like a 30% gain. There is clearly much uncertainty in global markets right now, and we continue to assess the facts as they come in.