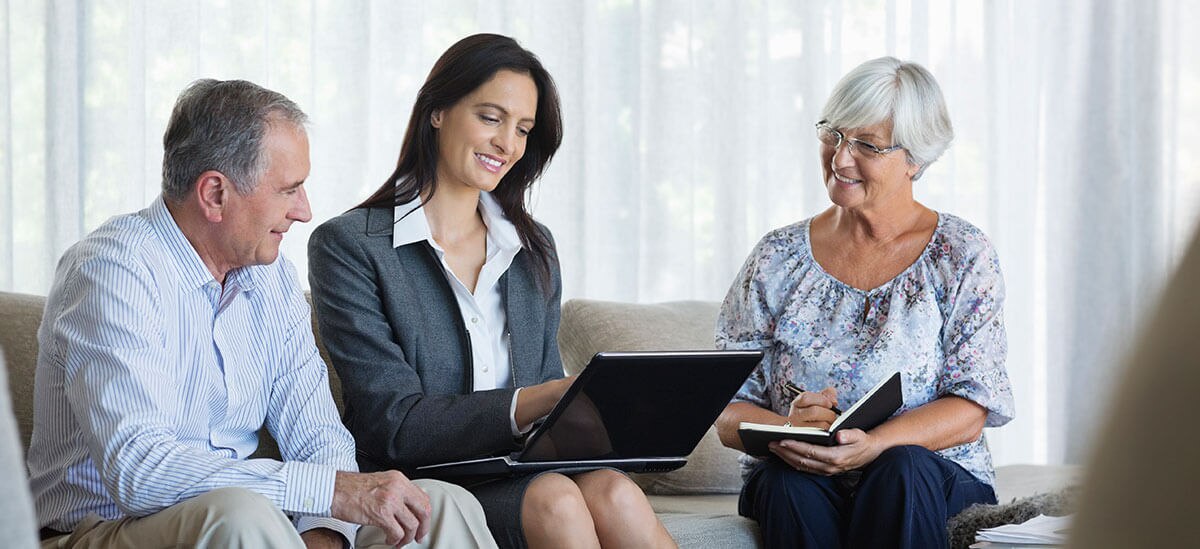 According to a survey by LendEDU, one in five Americans indicate that saving enough money for retirement tops their list of financial goals.[1] A strong investment strategy is key to building wealth and reaching long-term objectives that can go well beyond a comfortable retirement.
By working with PNC Wealth Management, clients can build an investment strategy that will enable them to take advantage of investment opportunities in order to realize both their short-term and long-term financial goals.
Determine your financial goals and build a solid investment strategy to achieve them
A comprehensive investment strategy begins by having a deep conversation with clients about their financial goals and needs. PNC Wealth Management then creates and implements a consistent and disciplined investment plan to achieve those objectives based on the client's risk tolerance. The Investment Advisor stays in communication with the client to report the results of the investment plan, as well as to revise the strategy as financial goals and needs change over time.
PNC Wealth Management recognizes that clients' financial goals are just as important to wealth strategy as is market performance. 
For individuals and families of wealth, investment portfolios represent not only their financial preferences in regard to asset allocation and risk tolerance, but also their personal values, particularly in regard to socially responsible investing.
Take as an example Mary Evans, age 45, who is a law firm partner with a $5 million investment portfolio. Mary discusses her financial objectives with a PNC Relationship Strategist, who then scheduled a meeting for her with an Investment Advisor. After listening to Mary explain her financial situation, including her investment goals and risk tolerance for achieving them, the Investment Advisor created a personalized investment plan. This consists of a portfolio of separately managed accounts, mutual funds, and exchange-traded funds (ETFs) that were all in alignment with Mary's long-term financial strategy and goals.
Apply personalized, results-oriented investment solutions to your wealth strategy
PNC Wealth Management advisors consult with clients in order to fully understand their financial goals and objectives. The result is a customized investment strategy that reflects timelines, investment preferences, and risk tolerance.
PNC understands that many investors do not define their financial success only by their portfolio gains. For high-net worth clients who wish their investment portfolios to align with their personal values[2], PNC advisors create a personalized strategy utilizing Responsible Investing solutions. These involve the careful assessment of investment opportunities based on environmental, social, and governance (ESG) ratings. Additionally, for clients who wish to include charitable giving as part of their overall strategy, PNC Wealth Management advisors can formulate strategic philanthropy plans that may include charitable remainder trusts, gift annuities, or private foundations.
Clients can rest assured that they do not have to choose between upholding their personal values and investing for the future. Through the collaboration of the PNC advisory team, which also works with the client's tax, legal, and business advisors, wealth management clients will build an investment portfolio with an optimal mix of investment allocations chosen from a broad and carefully vetted menu of investment solutions. PNC's stringent research and due diligence results in the proper investment solutions for each client's financial circumstances.
Maintain a solid yet flexible investment strategy to stay on track with financial objectives
Communication and collaboration are key to a successful investment strategy. Therefore, it is important for clients to update their PNC advisors whenever their financial goals or situations change. A PNC Wealth Management Investment Advisor will make adjustments as necessary to investment options, allocations, and asset management to keep client portfolios on track with these new goals and objectives.
PNC Wealth Management provides a transparent and informative approach to their collaboration with clients. Through one-on-one meetings, portfolio reports and statements, market and economy updates, publications and videos, and online technology solutions, such as PNC Wealth Insight, PNC clients have peace of mind that their investment strategies will help them reach their desired financial outcomes.
Keep up with market opportunities and monitor your wealth strategy
A solid investment strategy requires a collaborative approach. PNC Wealth Management works closely with clients to assess their financial circumstances, clarify their goals and personal values, and build a solid yet flexible investment strategy to meet those objectives.
To create your personalized investment strategy, connect with a PNC Wealth Management Investment Advisor today.