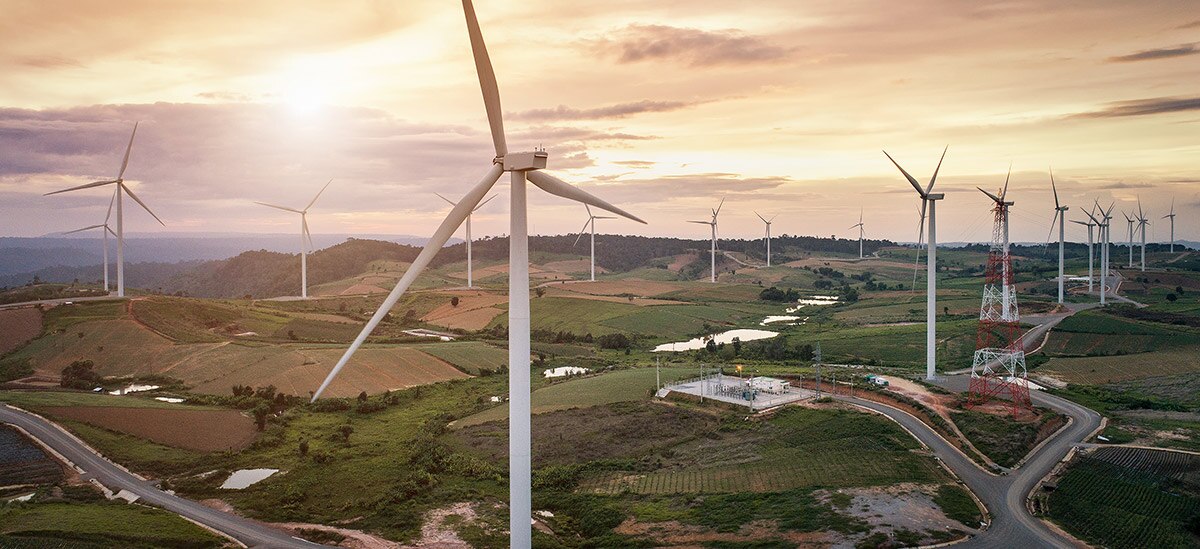 With great wealth comes great responsibility. For many Hawthorn, PNC Family Wealth® families, the scope of that responsibility is far reaching, from financial planning decisions to business management to shaping a legacy. Increasingly, many of our families are embracing responsibility of another kind—one that expresses their personal values through a strategy known as responsible investing.
We believe there are compelling reasons to incorporate responsible investing into long-term investment portfolios.
For families who already devote considerable efforts to their charitable legacy, responsible investing can be a natural complement to philanthropy, helping to support enterprises that promote causes and principles meaningful to you and excluding those that act contrary to your values.
What Is Responsible Investing?
Responsible investing is not a new concept. The terms socially responsible investing (SRI), environmental, social and governance (ESG) investing, impact investing, and activism have all been used in the past to describe investment solutions that reflect investors' values. Each term is a particular type of responsible investing that can be applied to portfolio management. At Hawthorn, we use the umbrella term responsible investing to encompass all investment approaches that select or restrict securities based on broad societal values or individual principles.
Eighteenth century Quakers and Methodists were among the first to implement a form of responsible investing when they did not invest in businesses that conflicted with their beliefs.
This practice evolved into what is now known as SRI, an investment process that excludes securities or industries based on ethical or religious factors. Exclusionary screening grew in popularity in the late 20th century as investors became more socially conscious and insisted their portfolios uphold their values. Two popular forms of SRI investing are portfolios that exclude tobacco, alcohol, and gaming companies and portfolios that follow faith-based guidelines.
In recent years, ESG responsible investing has been one of the fastest growing segments in the investment marketplace.
Environmental factors include issues such as climate change, pollution, and energy efficiency.
Social issues include human rights, community relations, data protection, and privacy.
Governance issues, which generally refer to how a company operates, include executive compensation, diversity, corruption, and lobbying.
Rather than excluding offensive securities at the start of the investment process, ESG managers incorporate analysis of individual companies' environmental, social, and governance practices into the investment management process and seek out companies that have favorable ESG scores. This practice is known as inclusionary screening.
Impact investing, another emerging category of responsible investing, seeks investments expected to have a specific positive impact on society. These are often private investments with a narrow focus on social or environmental issues such as Third World economic development, renewable energy, or sustainable agriculture. For most impact investing managers, financial return is an important but subordinate consideration.
Who Uses Responsible Investments?
Both institutional and individual investors are driving growth in responsible investing. The U.S. Sustainable Investment Forum's 2016 Report on  Sustainable and Responsible Investing Trends in the United States showed more than $8.7 trillion is allocated to responsible investment strategies. According to the report, that represents more than one of every five dollars being professionally managed in the United States.[1]
In a recent survey from FactSet Research Systems Inc., high net worth investors were asked to what extent they want their investment manager to consider strategies seeking both financial and social good (Chart 1). Nearly 80% of respondents expressed some interest in responsible investing. Among millennial investors in the survey, more than 60% expected their wealth management firm to screen investments on the basis of ESG factors.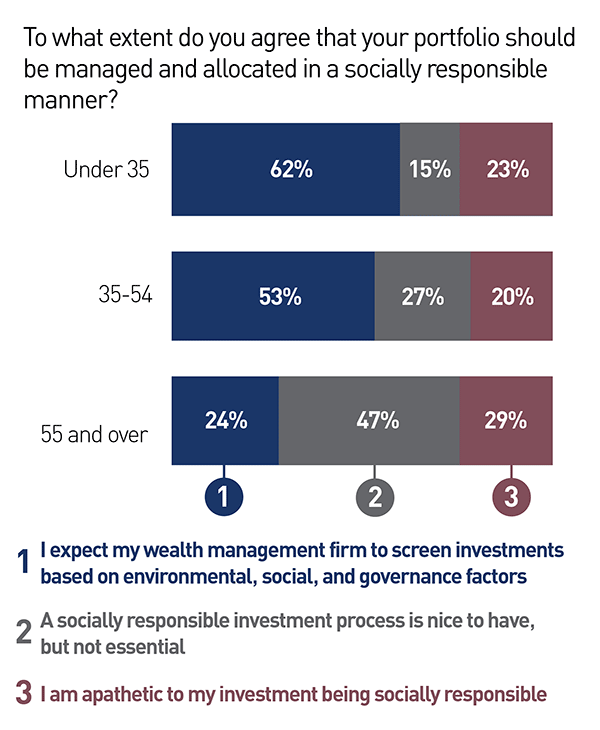 Focused on Your Future, Mindful of Your Values

Thoughtful stewardship of family wealth is a profound responsibility. For many families, this responsibility goes beyond investment performance to the core of their legacy. We understand that many families are concerned about how they pursue and achieve their goals. As you consider opportunities to align your investments with your values, your Hawthorn advisor can help you implement a comprehensive wealth management plan that fully integrates your responsible investing preferences.
To learn more about Hawthorn's responsible investing capabilities, please contact a Hawthorn investment advisor.
FOR AN IN-DEPTH LOOK
Hawthorn's Approach to Responsible Investing