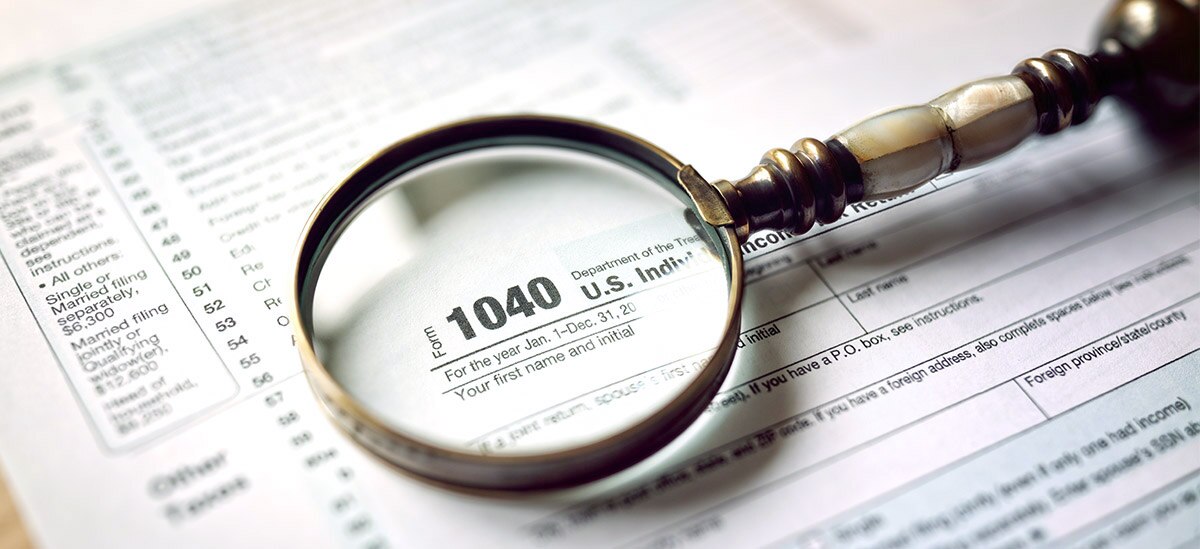 The Tax Cuts and Jobs Act of 2017 continues to have a substantial impact on family wealth management decisions. Here we provide an introduction to key tax provisions contained in the new tax law and explore the opportunities and challenges they present.
On December 22, 2017, President Donald Trump signed into law sweeping tax reform legislation.
Now that the new law is in place, it's time to consider the impact it may have on you and your family and determine with your financial advisors what steps may be appropriate based on your specific financial goals and circumstances.
Beware of Unintended Consequences
As a first step, we believe it is important to review your existing planning documents, such as estate planning documents, pre- and postnuptial agreements, and business buy-sell agreements.
Many estate planning documents contain formulas that refer to the estate tax exemption amount, which has been roughly doubled. (A list of key provisions is provided in the attachment under "The Reform Breakdown" section of this article.) The formulas should be reviewed to determine if they continue to support your estate planning goals and amended if necessary. For example, certain plans involving credit-shelter trusts may now unintentionally disinherit a spouse.
Business owners may want to review their existing business succession plans. Buy-sell agreements may contain valuation formulas that are based on previous tax laws. The structure of the agreements may be based on tax-related rules that have been suspended or repealed, such as the corporate alternative minimum tax (AMT). Finally, funding levels based on the obligations contained in your buy-sell agreement may need to be reviewed to better align with changing valuations.[1]
Prenuptial and postnuptial agreements may need to be reviewed to take into consideration the shift in the tax laws related to alimony payments.
For any divorce or separation instrument executed after December 31, 2018, alimony and separate maintenance payments are no longer deductible by the payor spouse, nor are they included as income to the payee.
Nine Planning Opportunities
The new tax legislation has created a number of planning opportunities. Below we review nine ideas you may wish to discuss with your advisors.
1. Taking advantage of the increased gift tax exemption—There is a window of opportunity to make gifts to family members based on the additional $5 million exemption ($10 million for married couples). This may allow you to gift shares of a family business, forgive a loan to a family member that would be deemed a gift, or to fund a dynasty trust to benefit future generations.[2]
2. To defer or not to defer—With new lower tax rates and the potential for higher tax rates in the future, the decision to defer compensation through an employer's nonqualified deferred compensation plan should be examined.
3. Shifting income to a pass-through entity—While the new tax laws in this area are complex, it may be possible to shift income currently received as an employee to qualified pass-through business income and take advantage of favorable tax deductions.[3]
4. Taking advantage of the step-up in basis rules—The tax rules that call for basis to be adjusted to the fair market value of an asset upon death remain intact and may help to avoid substantial capital gains taxes. Consider upstream gifting opportunities that involve gifts of low-basis assets to parents, with an increased basis when the assets are bequeathed back to the initial owner.
5. Addressing potential impact of larger inheritances—Many high-net-worth parents are more concerned with protecting their children from issues related to receiving substantial wealth than allowing their children to receive the maximum amount of wealth possible. With an additional $10 million passing estate-tax free, parents may want to consider the impact this additional wealth will likely have on their children and the estate planning strategies for addressing these issues.
6. Converting to a Roth—While tax rates are low, and potentially moving higher in the future, consider converting a traditional individual retirement account (IRA) to a Roth IRA. The conversion will trigger an income tax, but any future growth will be tax free. Qualified distributions from a Roth IRA are tax free to the owner and/or beneficiary and the lifetime required minimum distribution rules do not apply to Roth IRAs. In addition, evaluate the decision to contribute to a Roth 401(k) plan versus a traditional 401(k).
7. Allocating assets—The wide disparity between the tax rates on ordinary income property and capital gain property has created an incentive to heavily favor capital gain property. The new tax laws reduce this gap and may create an opportunity to reevaluate the allocation of your assets for tax purposes.
8. Alternative minimum tax (AMT) preference items— With the temporary increase in the AMT exemption amount and threshold levels, tax preference items subject to the AMT may no longer need to be avoided.
9. Look at 529 plans—Designed to encourage saving for educational costs, 529 plans[4] may now be used to pay for public, private, or religious elementary or secondary school tuition and expenses. Parents and grandparents may want to consider making gifts to these plans as tax-favorable means of funding a child's education. In addition to the federal tax advantages, many states provide tax incentives on 529 plans as well.
As Albert Einstein once said,
The hardest thing in the world to understand is the income tax.
The recently adopted tax reform legislation is a lot to digest all at once and various elements of it will need to be further defined by the Treasury and IRS in the coming months. While there are provisions in the new legislation that may present substantial opportunities to help you achieve your financial goals, they may create additional tax burdens. It could be helpful to consult with your professional tax advisors and wealth management team to fully evaluate how the new provisions will likely affect your family and to determine appropriate actions.
Essential Planning Considerations
As you and your advisors work to digest the largest sweeping overhaul of the tax code in the past 30 years, it may be helpful to keep in mind the following:
Don't let the tax tail wag the dog
In other words, while reducing your tax bill may be an important objective, achieving your financial goals requires consideration of many different factors beyond taxes. It is important to keep in mind non-tax-related goals such as liquidity, diversification, risk tolerance, short-term versus long-term needs, creditor protection, and risk management, among others.
What the government giveth, the government may taketh away
Remember that there is no such thing as a permanent tax law. Many of the provisions in the recently enacted legislation are only effective for a set period. Most of the provisions related to the taxation of individuals expire on December 31, 2025. Other provisions, specifically those related to taxation of business entities, do not have an expiration date. However, the absence of a set expiration date does not mean that the tax law is permanent.
While certain provisions in the tax reform legislation present several windows of opportunity, it may be beneficial to avoid rushing into substantial financial decisions. In the coming months and years, there will be additional guidance from the Internal Revenue Service (IRS) to clarify the new tax laws, correct provisions that may have caused unintended consequences, and close loopholes. And it may be prudent to see how the states that levy substantial income and property taxes react.
The process of completing comprehensive, sweeping changes to a complex tax code is a challenging task that always has the potential to create unintended loopholes. While no one has a responsibility to pay more taxes than they are required to, it is important to consult a tax professional and fully understand the risks associated with taking actions that may be deemed aggressive.
The Reform Breakdown
The following are key provisions contained in the Tax Cuts and Jobs Act[5] specifically relating to individuals, families, and wealth management planning.
View our breakdown of the Tax Cuts & Jobs Act.
Proposed Changes that Were Not Enacted in the Tax Cuts & Job Act
The legislative process on tax reform involved debate over many different provisions that were included in either the House version or the Senate version, but that were excluded from the final version signed by the president. The following are a number of significant provisions that did not make the final cut:
Repeal of the alternative minimum tax for individuals—The individual AMT remains intact with higher exemptions and thresholds.
Nonqualified deferred compensation—Proposals were included in both the House and Senate to change the taxation of nonqualified deferred compensation. These provisions would have essentially eliminated the use of such arrangements, but were removed from the final version.
First-in, first-out rule on the sale of securities— Would have removed a key option for investors to reduce the taxable income generated when selling securities. Provision was not included in the final version.
Repeal of the federal estate and gift tax— Exemptions increased through 2025, but there was no overall repeal in the final version.
Education—All of the following were set to be repealed in either the House or Senate version: qualified tuition deduction, exclusion of interest on U.S. savings bonds, graduate student tuition waiver, student loan interest deduction, employer- provided education assistance, and the American Opportunity Credit and the Lifetime Learning Credit. None of these were included in the final version.
Gain on the sale of a principal residence— The House version included a provision that would phase out the exclusion of gain on the sale of a residence for high-income taxpayers. No such provision was included in the final version.