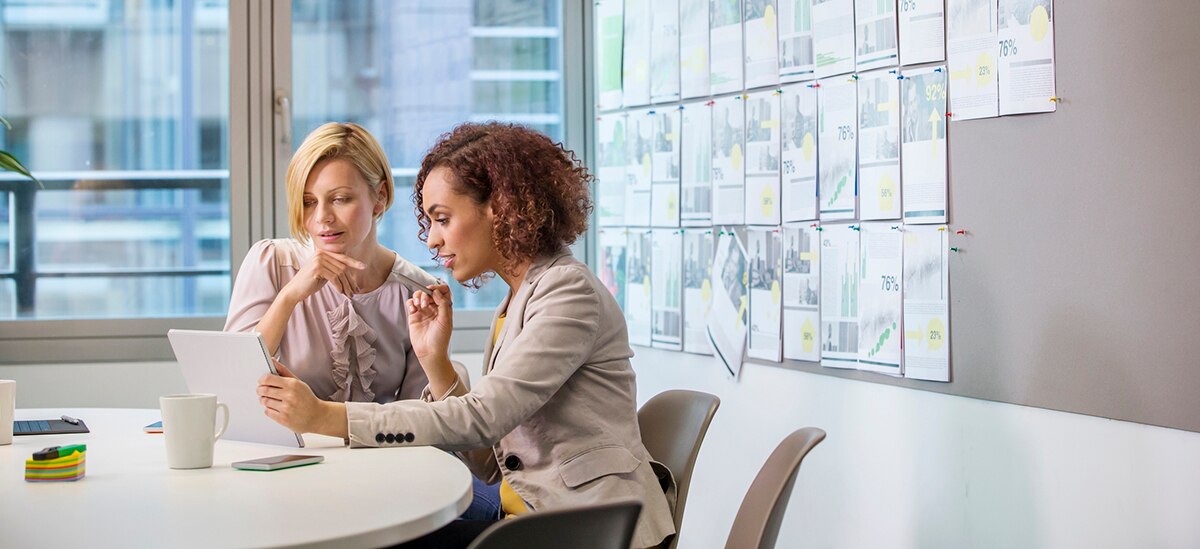 The best protection any woman can have…is courage.
American suffragette Elizabeth Cady Stanton read those powerful words from the Declaration of Sentiments at the 1848 Women's Rights Convention in Seneca Falls, New York, signaling the beginning of the organized women's rights movement. Now, as the fourth wave of feminism surges—as exemplified by the #MeToo and Time's Up movements—the link between money and self-empowerment can be seen as a critical factor in achieving gender parity.
This empowerment of women will come from both collective societal efforts and the individual choices women make for themselves.
Financial self-sufficiency could be a major factor helping to push the equality needle. It will likely be driven, in part, by efforts for equal pay for equal work; access to the same employment opportunities; and support for working families. For women who want to plan for their financial futures, learning how to manage their wealth and plan properly throughout the stages of their lives will likely be essential to meeting this goal.
Making Strides
Women have made much progress in their pursuit of gender parity since that first Seneca Falls convention. Women now control 51% of the total wealth in the United States. They earn the majority of college degrees, including 57% of bachelor's degrees, 60% of master's degrees, and 52% of doctoral degrees. Also, 44% of women are the primary breadwinners for their family. Even at this year's Winter Olympics, women had record representation, accounting for almost 50% of the athletes, up from 40% in 2014.
Throughout their lives, many women will probably face a number of circumstances unique to women, each with financial implications. We believe it is essential for women to find a trusted advisor who understands the distinct needs of women and to whom they can relate.
When Family + Work = Less Savings
The arc of a woman's work-life compared with that of a man's often includes taking on more part-time work without retirement benefits.[1] In fact, only 46% of working women have participated in a retirement plan, according to the U.S. Department of Labor (DOL). Additionally, women more frequently take breaks from the workforce to care for children and for elderly or sick parents.[2] Because of these commitments, DOL data show that women are more likely to have lower lifetime retirement savings than men.[3]
The issue is not only will women typically have less savings for retirement. They also will likely need more savings than men because women are living longer than men.[4]
When budgeting, we believe it is important to factor in the cost of caregiving, for both children and parents, if they are part of your household.
On average, women 45–56 years old spend $10,000 and 1,350 hours each year helping their children and parents, according to the Bureau of Labor Statistics.[5]
For many women, getting out of their investment comfort zone will help them realize their required wealth. Simply put, as the DOL notes, "women invest more conservatively than men. Choose carefully where you put your money and learn how to improve your investment returns."[6]
Married women should have a wealth plan—and understand their spouse's wealth plan—to know how both plans in total may affect their families. For women with husbands, it is likely that at some point they will, if they are not already doing so, need to oversee financial plans because they may outlive their husbands. Statistics tell us that women outlive men by approximately 5 years.[7]
Given their longer life expectancy, we believe women should also look into addressing future health care costs. This includes both the emotional and dollars-and-cents aspects of long-term care for themselves, their partners, and their parents.
"What's interesting to me about women and their finances is the interplay of choice, courage, and control. Whether to take charge of our finances is a choice we have to make. We know what the right choice is, but it takes courage to make it because once we do, we create a challenge, a goal for ourselves," says Joyce Petrenchak, PNC's Wealth Strategy Regional Director.
"Even for women just starting their careers or still in school, it takes courage to choose to be the one to not spend every last dollar earned in order to keep up with your friends, but to start saving into a retirement plan instead. What I wish more women realized is that having the courage to make the right choices gives them the power and freedom of control in the future in ways they could never imagine."
When Happily Ever After Isn't
Unfortunately, life is too often not a happily-ever-after fairy tale. With just over half of all marriages in the United States ending in divorce, it is crucial for women to be as financially independent as possible. They need to understand how any wealth is managed.
In the event of divorce, we believe it is important to:
keep long-term goals in mind during and after divorce. More assets may be needed than initially thought;
recognize the difference between the emotional versus the financial value of assets. Maintaining large illiquid assets, such as a house, art, etc., can be significant. In particular, often women seek to keep the home, particularly if they have custody of children. A home with a mortgage brings debt obligations in addition to upkeep costs; and
find an advisor, preferably with experience and training working with divorce, to help navigate this often challenging process. 
Additionally, remarriage and blended families can complicate planning. Prenuptial agreements, Social Security benefits, and estate planning for children from a current or previous marriage may need to be addressed.
Stewarding Wealth
Women tend to take a holistic approach to how they feel about money. They often look at money in terms of how it can be used to help achieve things that are important to them.[8] This may include material possessions and experiences but also extend to providing support to their community, causes, organizations, and their family.
At higher wealth levels, women are often concerned about the potential negative impacts of their wealth on their children. Some women may seek ways to help children receive the benefits that come with wealth without being demotivated by it. There are many flexible planning strategies that can be used to pass wealth to children in a manner that protects assets but does not give too much too soon.
There are also a number different strategic approaches that can be employed to transfer wealth and meet philanthropic and socially responsible goals. For example, donor advised funds, private foundations, and certain trusts can be used to work with multiple generations of a family to build values, gain greater understanding of each other, and give back to the community.
By planning for the future, actively managing, growing, and stewarding their wealth, women can become more empowered.
Let's get to work.
Addressing Unique Concerns
"Put your own financial security first," says Katherine Kraeblen, Senior Wealth Strategist at PNC Wealth Management. That is sometimes easier said than done for women, who as members of the sandwich generation are responsible for $18 billion of wealth transfer among family members and providing 2.4 billion hours of child/elder-parent support each year.[9] To start, Ms. Kraeblen suggests women ask themselves and their advisors the following questions:
How long of a retirement should I plan for? What is the average life expectancy for women compared to men, and what is longevity in my family?
How will my timeframe for savings be shortened due to stepping out of the job market to care for children or aging parents? How can I plan for that? Should I factor into my financial planning time spent away from my career due to caring for children or an elderly parent?
How does the gender gap in pay affect my savings?
Will my finances be affected if my spouse dies before me?
How can I become a more confident investor?